Running the Race Before Us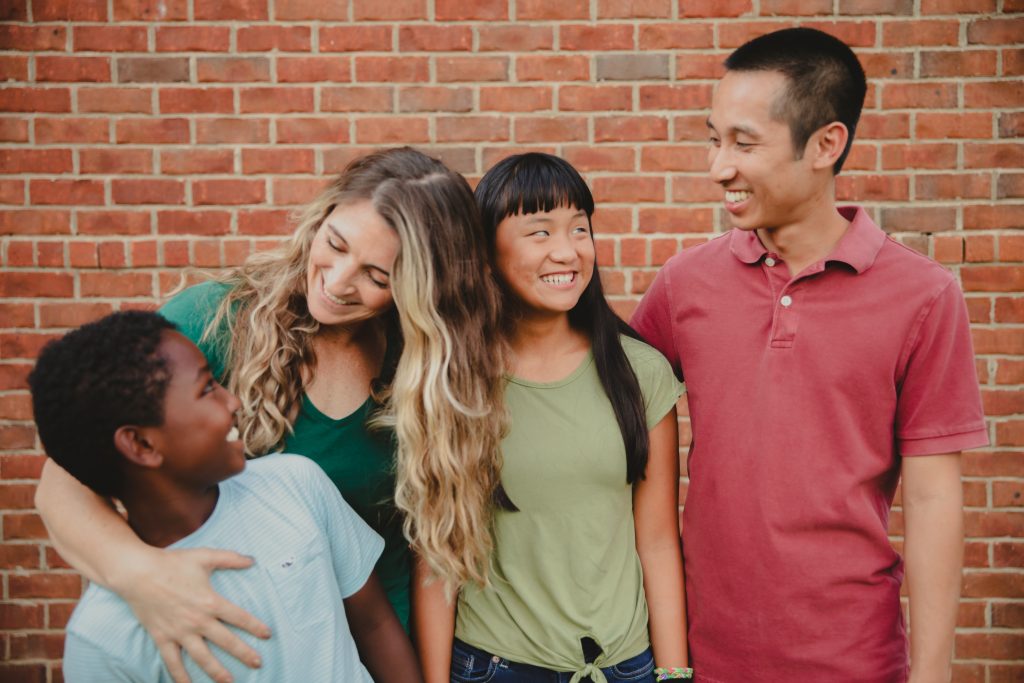 Lola Ho loves to run. She's from a town just northeast of Nashville, Tennessee, that's wild about cross-country running. And from time to time, if you happen to walk through a community grocery store with Lola, she's recognized as a local inspiration.
Lola, who is now 14 years old, is blind in both eyes, but she and her family don't let that stop her.
"We are a big sports family," Erica, Lola's mom, said. "A lot of that is from me. That's how I grew up. I really believe it's important for kids to have ownership of a sport and to participate in that for their own good and just be part of a team and all of those things.
"With Lola, it was a challenge," Erica continued. "As she was joining our family, I was already thinking, What sport is she going to play? So I read an article about a blind cross-country runner. I saw that they had a guide. And I was like, OK. This is so doable."
Erica and her husband, Calvin, decided who better to run with Lola as her guide than her mom. So with her mom by her side, Lola conquers race after race, and she's quite fast.
"Now at 14, after running this many years long distances, she is pretty much a gazelle at this point," Erica said. "I might only be able to be faster than her for maybe another year before we have to figure out another way to do this. But for right now, we are still hanging in there and getting it done."
Erica and Calvin met in 2005 and were married shortly after. They always wanted a big family, and Erica, in particular, had a heart for Africa. After the birth of their first son, Elliott, the Hos began the adoption process for a child from Ethiopia. In the midst of the adoption, they had a second child, Charlotte.
With the help of a Show Hope Adoption Aid grant, Erica and Calvin were thrilled to welcome home Liam when he was 9 months old.
"I don't like to over-spiritualize the adoption process, but I also cannot discount the way that God moved really, really deeply in my heart," Erica said. "I was not allowed to rest. I had to keep discussing it. I had to keep searching. Calvin would come home from work, and I would be at the table, and I would say, 'OK, here's everything that I learned today and why we should probably go ahead and start.' It was definitely a time where I just felt the Holy Spirit prompting us to not wait 'til the kids were older. Not think on it, not wait until we had more funds, but to just trust him."
When Liam came home, the Hos had three kids under 4 years, but their hearts were immediately stirred to adopt again.
"While we were in Ethiopia, we did meet a lot of older kids," Erica said. "And it just had us having conversations like, 'Gosh, nobody's coming for these kids, for these kids with disabilities.' For children who are healthy, we felt like there were just people waiting and waiting. And so our hearts just kind of turned toward what does that look like for our family to respond to what we're seeing as a need in the adoption community?"
That's when their adoption journey for Lola began. At the time, adoptions were becoming increasingly difficult in Ethiopia. Calvin was born in Hong Kong, so the Hos began to look into adoption from China.
Soon thereafter, Erica found Lola. In Lola's profile, the Hos could see that Lola was blind in both eyes, but there were very few other details. Erica went to Calvin and asked if he was on board with adopting a child who could not see. Without skipping a beat, he said, "Yes!"
The Hos brought Lola home when she was 5 years old. They took her to Vanderbilt Eye Institute (in Nashville) where she was diagnosed with multiple eye conditions and, primarily, Sclerocornea, which means her cornea is opaque and cannot filter light or images. Lola underwent a surgery to correct the positioning of one eye, but doctors decided there wasn't much more they could do to repair her vision and could actually end up causing more harm with additional surgeries.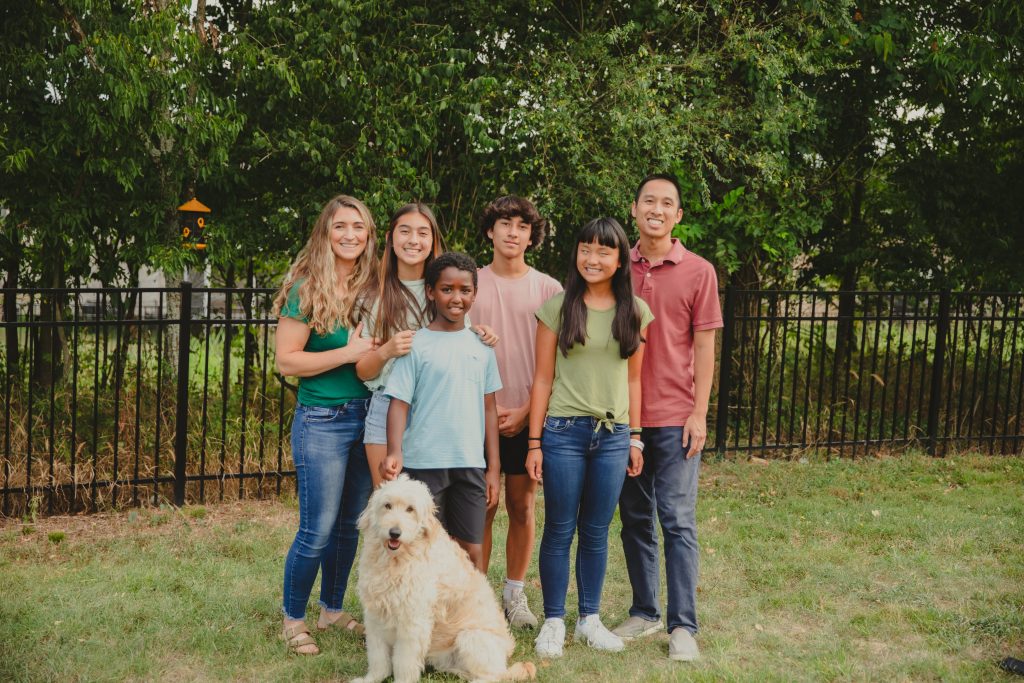 The Hos then dove into resources at school to help Lola thrive. Lola attends public school with her siblings where she reads braille and uses tactile maps to learn. Her parents said she doesn't struggle with learning and is an excellent student, but braille books do have limitations.
"When Lola uses braille materials, one book might be 14 by 14 square size, and then, it'll be multiple volumes," Erica said. "So when a book comes to her from the National Braille Library, it's in multiple boxes, and that's one book. At school, it would be like pulling a wagon behind you."
That's when the Hos found out about Refreshable Braille Displays. Essentially, the device allows users to download worksheets, entire books, documents, and so forth. A panel of braille then pops up and changes as users move their fingers across it.
"Audio stuff is very popular now, especially with us as adults," Calvin said. "We just listen to audio books, and it's helped. But [with children], you have to build a [reading] foundation first. You wouldn't listen to an audiobook as a child in order to learn spelling, grammar, and all those things. So it's important for [Lola] to not only listen to audio books but also to read. And for her, reading is in braille, not print."
The Refreshable Braille Display is not covered by the Ho family's insurance and is expensive, so Erica and Calvin decided to apply for and received a Show Hope Medical Care grant for the device.
"The Medical Care grants, I think, are an answer to walking out the gospel and adoption with families—because it just doesn't end when children come home," Erica said. "There's so much and especially when you have a child who is medically fragile. So families absolutely need to take advantage of this. And just take it as an extension of the church body and just this huge family that wants to walk alongside them."

Leave a Comment