Our talented staff is comprised of individuals working together for the sake of orphans around the world, and Show Hope's Board of Directors guides and protects the mission and purpose of the organization, ensuring we carry those out with excellence, integrity, and accountability.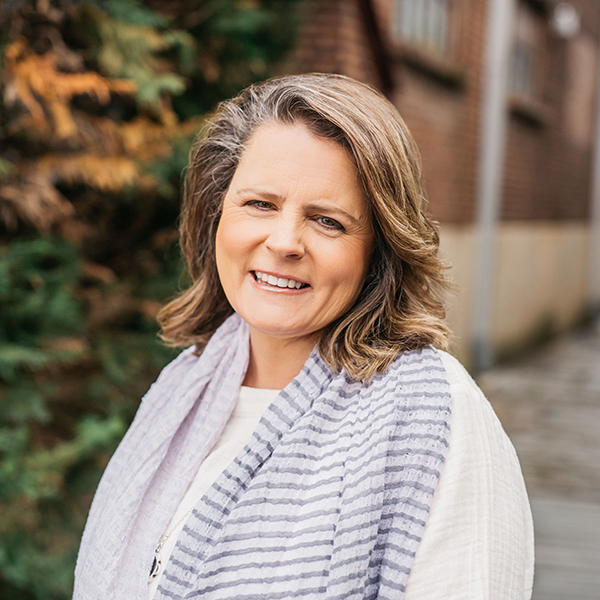 Mary Beth Chapman
Co-Founder + Chairman of the Board
Mary Beth Chapman is a New York Times' best-selling author, speaker, and the wife of GRAMMY® and Dove Award-winning recording artist, Steven Curtis Chapman. She is also the President of Show Hope. Mary Beth delights in overseeing the work of Show Hope as she continues to do all she can to help restore hope to children living as orphans.
Steven and Mary Beth were married in October of 1984 and have six children—three biological children, Emily Chapman Richards (married to Tanner and mom to three daughters Eiley, Della, and Verity), Caleb Chapman (married to Julia and dad to son Noble and daughter Olive), and Will Franklin Chapman (married to singer-songwriter indie artist Jillian Edwards and dad to Willow Faye), and three daughters adopted from China, Shaohannah Hope, Stevey Joy and Maria Sue, who is now with Jesus.
The Chapmans live in Franklin, Tennessee.
Steven Curtis Chapman
Co-Founder + Vice Chair
Steven Curtis Chapman, Show Hope's co-founder and Vice President, is an award winning singer/songwriter and recording artist with sales of more than 11 million records. He has 48 No. 1 radio hits, an unprecedented 59 Dove Awards (more than any other artist), and numerous other accolades including music's highest honor as a five-time GRAMMY Award winner.
Steven is known for using his platform as a Christian music artist to help others, and Show Hope is a natural way of living out the faith he has so eloquently put to song. He has coauthored two books with Scotty Smith and three children's books about adoption with Mary Beth. In 2017, Steven released his book, "Between Heaven and the Real World."
Mike Davis
DIRECTOR
Mike Davis is a husband and father of five children and one grandson. His family's passion for adoption has been lived out through the adoption of their two  youngest children from China. Mike is an experienced energy professional with an international trading firm. Mike resides in Houston, TX.
Palmer Williams
SECRETARY/TREASURER
Palmer Williams is an attorney who specializes in international law and government affairs. She earned her Juris Doctor from Vanderbilt Law School and her B.A. in Political Science and Community Development from Vanderbilt University. Upon graduating from Vanderbilt, Palmer spent a year in South Africa serving orphans. While living in South Africa, Palmer met her future brother, Aphiwe, who her parents adopted when she returned to the states. Palmer also previously worked at Show Hope as the Advancement Coordinator. She and her husband, Joseph, have two sons, Jack and Henry, and live in Nashville, TN.
Don Orr
DIRECTOR
Don is the president and CEO of Nashville Machine Company and Cumberland Valley Enterprise. Don received his BS in Mechanical Engineering and MBA from Vanderbilt University. Don received his BSME from Vanderbilt University and his MBA from Vanderbilt's Owens School of Management Executive Program. He has been with Nashville Machine for 35 years. He and his wife Edee have three children, Don Jr., Miller and Mollykate. Mollykate was adopted by Don and Edee from China, where she was cared for at Maria's Big House of Hope.
Scotty Smith
DIRECTOR
Scotty Smith, a native of Graham, North Carolina, is a graduate of The University of North Carolina (BA in Religion), Westminster Theological Seminary (M.Div), and Covenant Theological Seminary (D. Min). After planting and pastoring Christ Community Church, Franklin, TN, for 26 years, Scotty assumed a position on the pastoral staff of West End Community Church as Teacher in Residence. He also serves as adjunct faculty for Covenant Seminary, Westminster (Philadelphia), RTS Orlando, and Western Seminary in Portland, Oregon. Scotty has authored ten books, including, Unveiled Hope (with Michael Card), Objects of His Affection, Restoring Broken Things (with Steven Curtis Chapman), Everyday Prayers: 365 Days to Gospel Centered Faith, and most recently, Every Season Prayers: Gospel-Centered Prayers for the Whole of Life. Scotty also invests time mentoring, coaching, and encouraging leaders in many different contexts. Among his hobbies, Scotty enjoys photography, fishing, cooking, and exercise. Scotty and his wife of 45 years, Darlene, continue to live in Franklin, TN.