Show Hope exists ... 
To care for orphans by engaging the Church and reducing barriers to adoption.
And while the needs of orphans are both varying and complex, we work to address three key issues standing between children and families.
The Financial Barrier
The Medical Barrier
The Knowledge Barrier
This Christmas, will you prayerfully consider journeying with us in helping to restore hope and healing to countless waiting children and families? 
Most Urgent Needs
All glory to God for the almost 19 years of work through Show Hope! Yet, today, our work continues in reducing barriers to adoption.

Gifts given to Show Hope's Most Urgent Needs fund will go wherever the need is greatest, directly helping to change the lives of children around the globe.

This Christmas, will you join us in breaking through the cracks with the light of Christ? 

Goal for Most Urgent Needs Fund: $175,000
Adoption Aid
For Show Hope's current fiscal year, ending June 30, we have strategically set a goal of awarding approximately $3 million in Adoption Aid grants, impacting some 350 to 360 children and families. It's a lofty goal, but we serve an even bigger God. 

This holiday season, will you commit to a gift to Show Hope's Adoption Aid program? Together, we will continue breaking down barriers to adoption.
Goal for Adoption Aid Fund: $50,000
Medical Care
This fiscal year, we are hoping to award, at least, 70 to 80 Medical Care grants, totaling approximately $400,000. We believe that we will reach, and even surpass, that goal—but not without you.
This Christmas, generous donors are matching all gifts to Medical Care grants up to $50,000, so your gift, this month, will have double the impact! So are you in?
Goal for Medical Care Fund: $100,000
Pre+Post Adoption Support
This past spring, more than 13,000 individuals joined us for Show Hope's inaugural Hope for the Journey Conference, and this past fiscal year, we awarded TBRI® (Trust-Based Relational Intervention®) Practitioner Training scholarships to 355 professionals who are caring well for children and families around the world. This is the kind of impact Show Hope's Pre+Post Adoption Support work is making today—an impact that will be known for generations to come.
Goal for Pre+Post Adoption Support Fund: $20,000
Student Initiatives
"We believe when we give students an opportunity to help care for vulnerable children in the world, here or abroad, they can bring about change of epic proportions."
— Steven Curtis Chapman, Co-founder, Show Hope
Show Hope's Student Initiatives program has engaged more than 22,000 high school- and college-aged students over the years. And in the year to come, we want to see that number grow. Will you join us?

Goal for Student Initiatives Fund: $5,000
Dear Show Hope Family,
Stories of hope! That is what you will find here. It is Show Hope's annual "Gifts of Hope" campaign, and it's a favorite of ours.

Each Christmas season, we love introducing you to children and families who have been impacted by your prayers, support, and generosity. Their lives have been changed by your "Gifts of Hope" as you selflessly step into the gap and answer God's call to care for children who have been orphaned.

This Christmas, we pray that the hope of Christ dwells more deeply, more richly within your heart than ever before. He is Immanuel, "God with us" … our Advocate, Wonderful Counselor, and Prince of Peace. May you SEE with fresh eyes His goodness, grace, faithfulness, and love. And may we all rest in who He was, is, and is to come now and in the new year.

"I am the Alpha and the Omega, the first and the last, the beginning and the end." … "Surely I am coming soon." Amen. Come, Lord Jesus! (Revelation 22).

May hope abound,
Mary Beth & Steven Curtis Chapman
Founders, Show Hope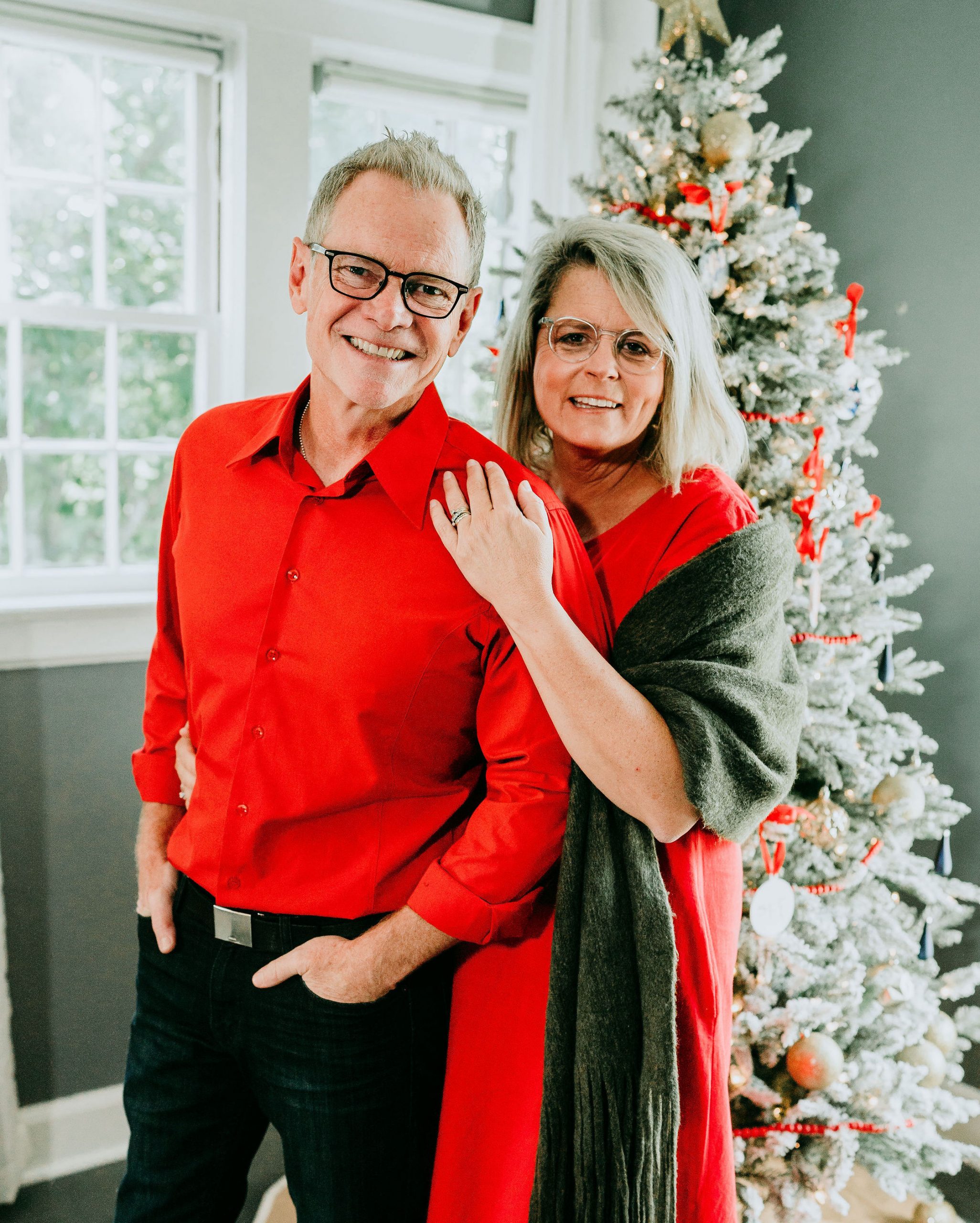 1. Pray
Prayer is vital to Show Hope's continuing work, so we humbly invite you to join us in asking for God's provision and direction for today and the future.
2. Share
Share about Show Hope and why you gave!
3. Fundraise
You can make an impact through fundraising!
We've made it easy for you with step-by-step instructions for setting up and sharing your fundraising page with those in your family, church, community, and circle of friends.