Adoption Aid
One of the primary barriers standing between waiting children and families is the cost associated with adoption.
Our grants help break down that cost and have been a part of helping more than 8,200 children come home to the love, security, and permanency of a family.
The current Adoption Aid grant application deadline has been extended through January 6, 2023.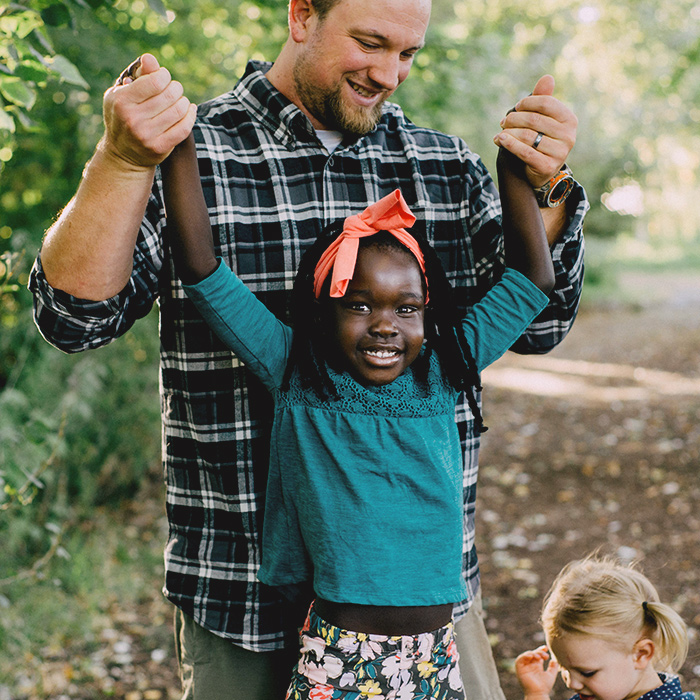 The Mackey Family
"The day we withdrew from one process and were accepted into the other was the same day our son was declared eligible for adoption in India."
The Jones Family
"I've talked to a few families whose biggest concern is the financial part of it. So I just say—go for it. God's going to put everything in place. This is God's work, so God will not let this fail."
The Ewing Family
"Through organizations like Show Hope, and other people's donations, two kids and a mom have a family. That is pretty awesome."
Additional Resources for Your Adoption Journey
How To Adopt
If you are beginning the adoption process or need help along the way, our resource HowToAdopt.org offers answers, insight, and guidance for your adoption journey.
Medical Care Grants
Many children who have been orphaned live with medical needs, with limited access to adequate healthcare. And once home, rising medical costs and access to treatment can be overwhelming for families. But there is hope and help.
The need is great, but there is hope.
With the cost of adoption ranging between $25,000 and $50,000, this is simply outside the reach of many families. But with God's faithfulness and his working through donors and supporters, you can help make an impact in the lives of waiting children and families too.
A Letter from Mary Beth Chapman
Our adoption journey began many years ago. God used our daughter Emily, then a teenager, to speak his will into our lives. He opened our eyes to the needs of children who had been orphaned. Once we saw, there was no choice but to act.
Maybe the reason you're reading these words is that God is doing a similar work in your life. He's calling you to action. He's inviting you on a life-changing journey that will be crazy, beautiful, painful, hopeful, and so many other things. Adoption is beautiful, but it is also hard. And it's a path best traveled together.
My husband, Steven Curtis Chapman, and I founded Show Hope in 2003 because we believe every single child needs to know the love and permanency of a family. Our part in that, outside of our own adoption journey, is to help break down barriers between waiting children and loving families. One of the ways we do that is through Show Hope's Adoption Aid grants.
If you feel God guiding your heart to adopt, be encouraged. Even when it seems impossible, there is hope. And there is help along the way!