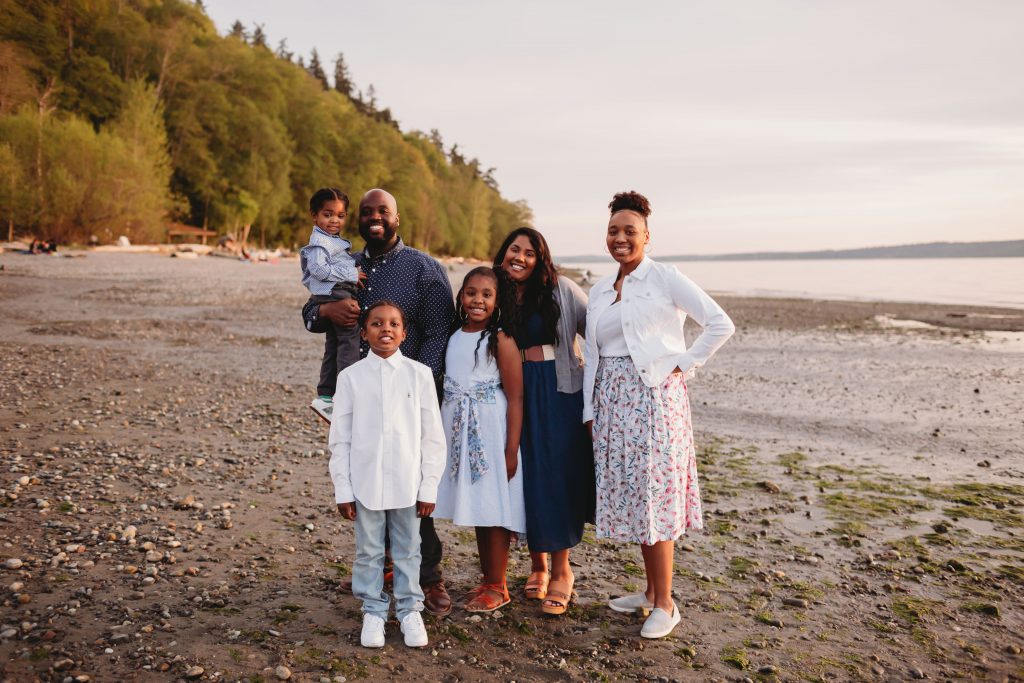 How one adult adoptee is stepping into an adoption journey with her family
In the spring of 1990, a plane carrying 5-month-old Chandra flew from Calcutta, India, and landed in Seattle, Washington. There, Chandra met her adoptive parents, Kenneth and Cynthia, and her brother, Shawn, for the first time.
Fast forward some 31 years later, and Chandra Jones and her husband, Dennis, are building upon that legacy.
"My experience as an adoptee has been nothing but positive," Chandra said. "I feel nothing but blessed that I was able to be adopted. I know [if I had stayed in India] I probably wouldn't have been in the best situation, so I feel blessed. And now that I'm old enough to have children, I want to adopt. This is my way of giving back to my country, to another child."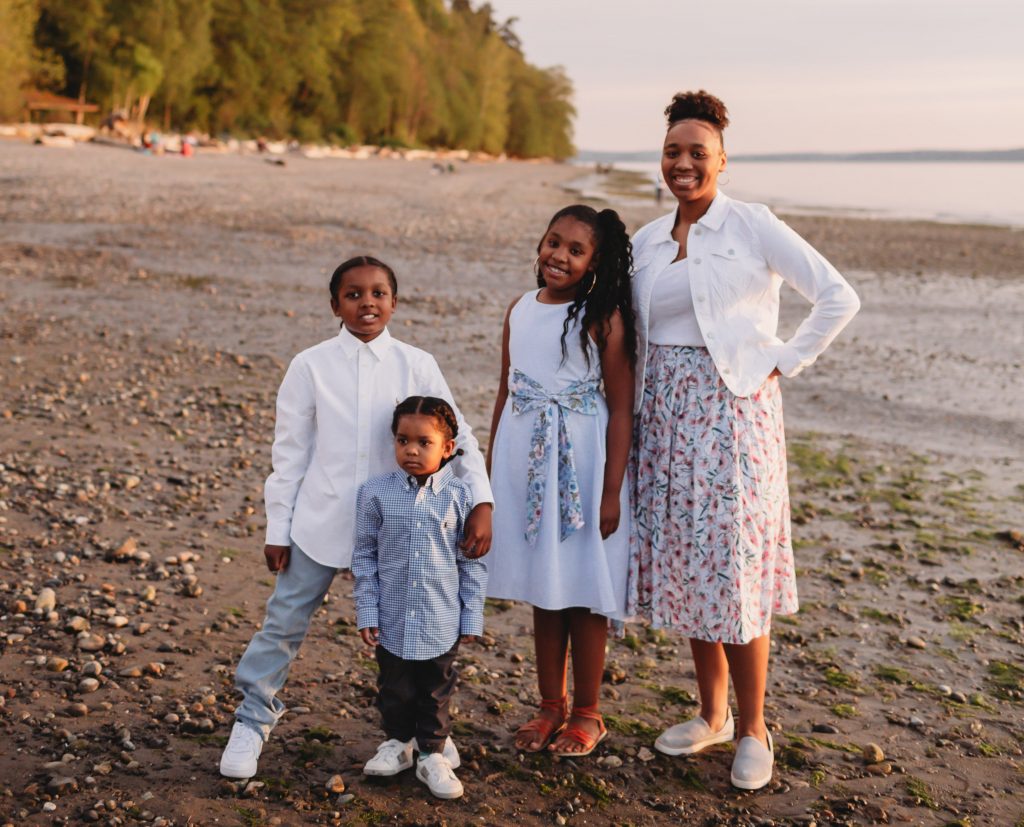 The Joneses are currently in the process of adopting from India and are waiting to be matched with a little girl, which for Chandra, means not only coming face-to-face with her own adoption story but also with her mother's.
"My parents divorced when I was 3 years old," Chandra said. "My mom became my everything, my only support and provider growing up. She raised me to love and care for others … to know I'm blessed because everything we have is God's. She showed me to always help those in need and to always give."
In 2017, Chandra's mother, Cynthia, passed away from cancer—four years before Chandra and Dennis began their own adoption journey.
"Knowing my mom's not here—that this is honoring her legacy—is hard for me to swallow," Chandra said. "Because I know she would want me to do this, it's just been really big. And knowing this is my birthplace … I was once one of those orphans. So welcoming home a child from India is something even more special for me because I'm able to do what was done for me.
"I feel like I can help my daughter with some challenges—like not knowing your [biological] parents," Chandra continued. "Questions like, What do they look like? Do they look like me? Do they act like me? Do I have any traits from them? That was hard growing up, not knowing that."
For Chandra, it was the seeds of faith her mother sowed into her life that brought hope, clarity, and, ultimately, peace.
"[For many of these questions], I realized, it doesn't matter because God put me with the people that he put me with for a reason," Chandra explained. "These are my parents, and this is what this is. This is where I'm at, and this is where I'm supposed to be."
While Chandra and Dennis always knew they wanted adoption to some day be a part of how they grew their family, worry over finances held them back.
"It's scary when you're first going into this, signing the paperwork, and you're like, 'Um, how much?'" Chandra said.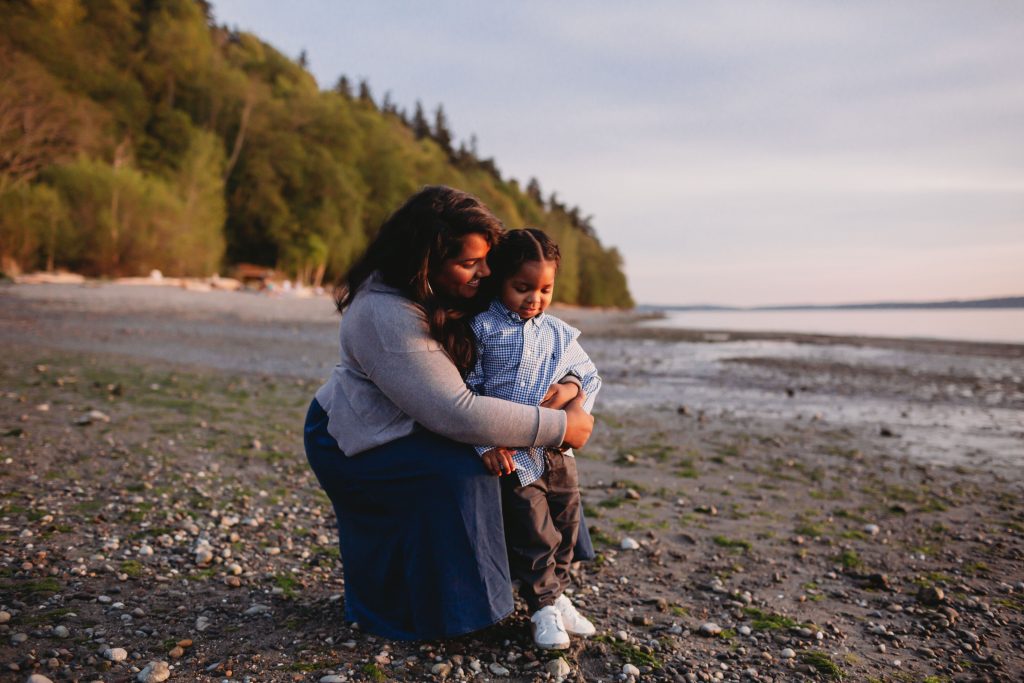 After their fourth child was born, the timing finally seemed right, and Chandra and Dennis took a leap of faith and began the process. The Joneses' adoption agency referred them to Show Hope, and Chandra and Dennis applied for and were awarded an Adoption Aid grant.
"I cried for an hour. I didn't know what to say," Chandra said. "I was in shock because God is literally answering our prayers as this thing is proceeding. It's insane. He is so real. And this has proven it because the Lord knows we didn't have this."
Now, as they continue to wait, Chandra encourages other families to step out in faith as well.
"I've talked to a few families whose biggest concern is the financial part of it," Chandra said. "So I just say—go for it. God's going to put everything in place. This is God's work, so God will not let this fail."
In the meantime, Chandra is longing for the day when she looks into the face of her daughter for the first time—a face that will mirror her own and a moment that will mirror one her mother experienced many years ago.
"I think that's when it's really going to hit me," Chandra said. "That it's real, that she now has a family that she's counting on to get her home. Going through this journey, I constantly feel my mom's spirit, and I know she's proud of us doing the Lord's work."

Leave a Comment