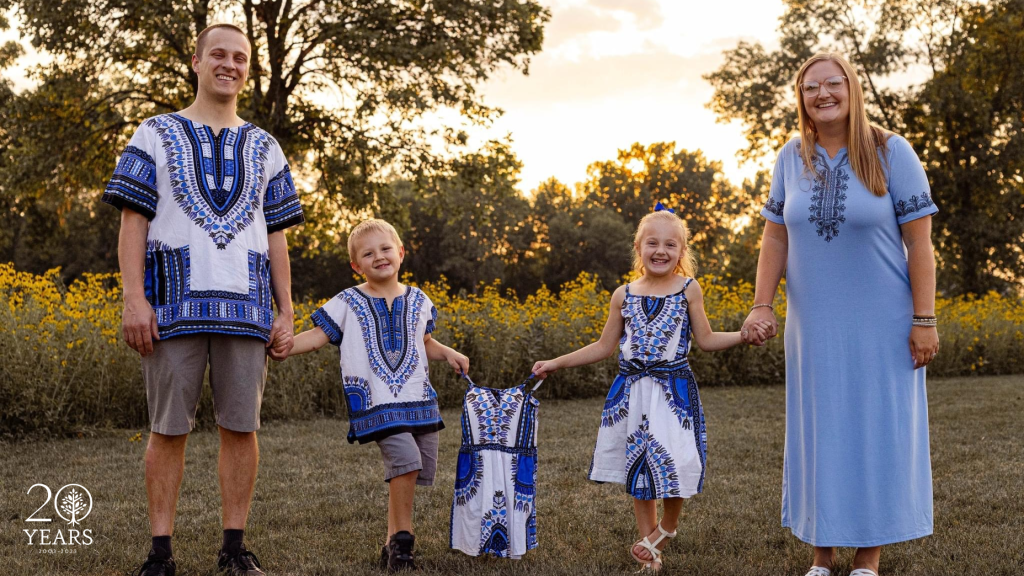 We first introduced you to the Woller family, who were adopting from Burkina Faso, in April 2022 as one of the featured families of Show Hope's 20/20 Campaign. Take a closer look at the Woller family and updates to their story.
Amber and Matthew Woller have always felt led to adopt, after both having different experiences on mission trips and seeing the real need all over the world. Throughout their adoption journey, their prayer has been to make connections in the time of waiting, and they have seen God place people in their lives to build community in the adoption world, even local individuals from Burkina Faso.
Throughout their adoption journey, Amber has been diligent about keeping a journal and updating Show Hope staff members regularly. Here are just a few of the updates answered prayers and "blessings along the way."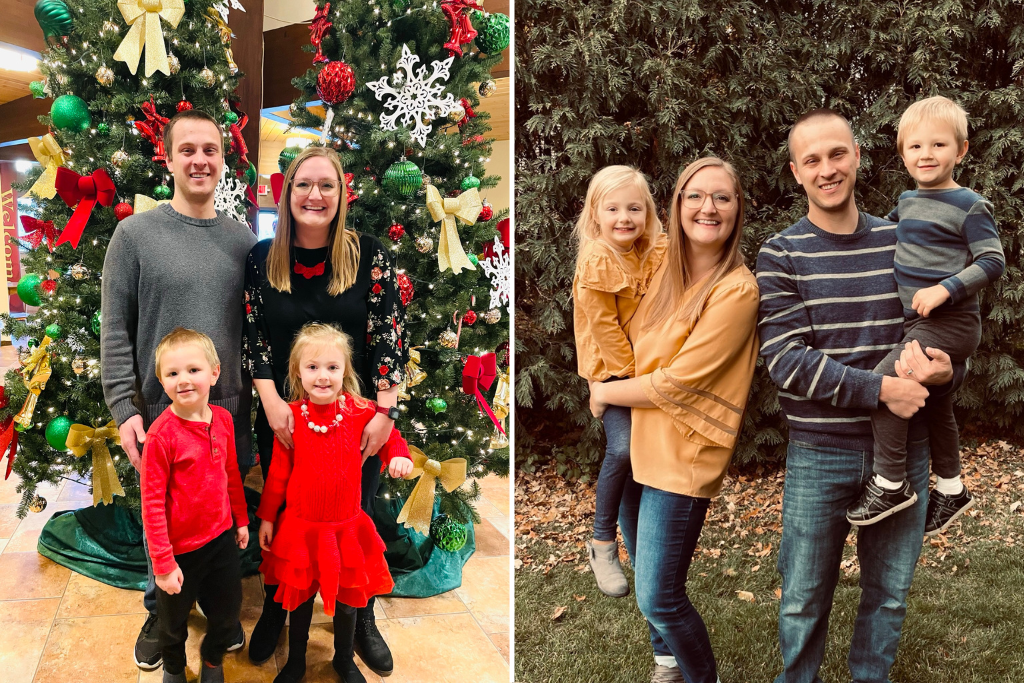 July 2022
I was researching hair care, and I stumbled upon Clara Hair Braiding in Oshkosh, Wisconsin. I finally got the courage to message her to ask for tips on hair care, products, and more. It turns out that she is from Burkina Faso! She has been in the U.S. since 2016, and this December, she is going back home to visit. My prayer all along has been connections!
February 2023
We just received an update that on February 15, the matching committee will be meeting, and there is a 50 percent chance that a translated "special needs wait list" will be released that day! If so, then we will write letters of intent. If we are matched, we will hear back in one to two months. If a list is not released, they will continue to work. It may be released in a few months. The last list was released in August [2022], so we are patiently waiting for our adoption journey to be revealed to us! It's been an amazing testimony this far relying on God.
May 2023
Today, a "special needs wait list" came out. Please pray for a match! We will hear in one to three months if we are matched with any of the children we submitted letters of intent for.
August 2023
We have been in the international adoption process for 534 days, and the past 73 days, we have been waiting for an answer. Today, our placing agency told us, "You've been matched!" We are overjoyed to add to our family a little girl! We can't thank God enough for this answer to prayer! Our children are ecstatic to say "sister" instead of "future brother or sister." Although it may be over a year until we meet her face to face, within a "short" bit of time, we will be able to see her precious picture and video chat monthly. Our daughter is 2 years old, and her birthday is coming up. I pray it is her last birthday without us! God moved mountains, and I am so happy that our God is able and revealing our adoption testimony!
After a close friend shared about Show Hope's Adoption Aid grants, Amber began praying and eagerly waiting for their home study to be approved so that they could apply.
The Adoption Aid grant gave us hope for adoption, and we are so thankful. We knew the financial impact, but with the process being long and having to renew files, applications, fingerprints, and home studies, we became discouraged that the price would keep increasing. We are so thankful for Show Hope. We are in awe of not only the financial gift but also the encouragement, resources, and prayer covering our adoption journey. It takes a village, and we feel the love from Show Hope.
This Christmas, we have strategically planned to raise $600,000 for the continuing impact of our work, yet we cannot reach that goal without you. Today, will you prayerfully consider a gift to our Gifts of Hope campaign? We need you.

Leave a Comment