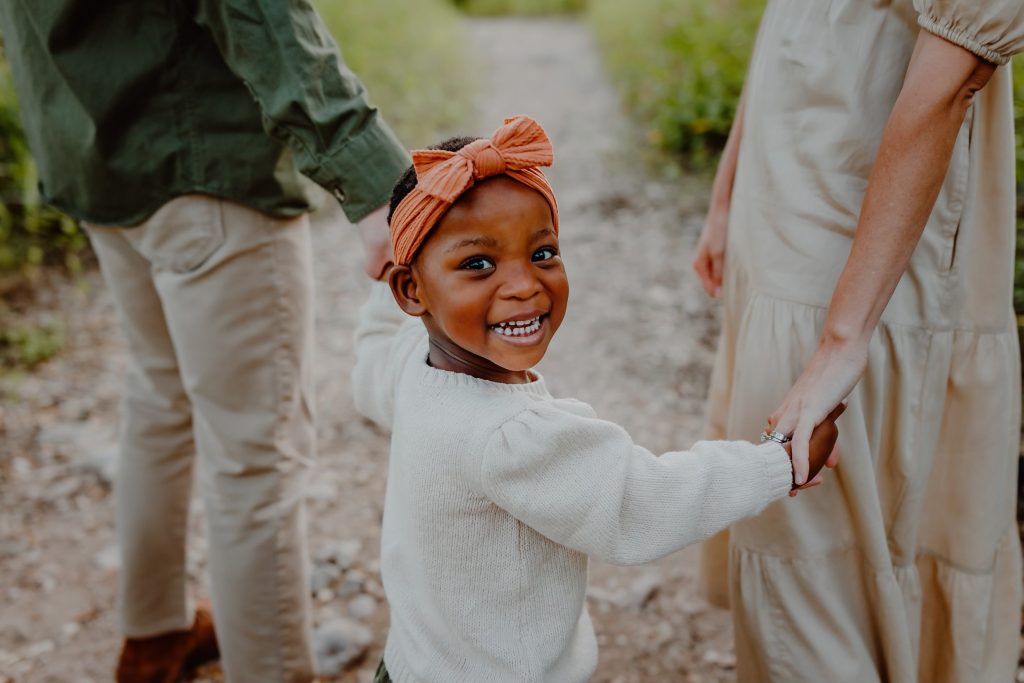 Beam of light. That is what Nolitha's name means in Xhosa, one of the official languages of South Africa where she was born. And according to Jane and Aaron Littmann, her name could not be more accurate.
"Every photo we received of her [before bringing her home] proved that to be true," Aaron said. "She is a beam of light."
Jane knew from a young age that she felt called to adopt and particularly had a heart for Africa. After Aaron met Jane at Texas A&M University, he knew adoption would become a part of his story in a life with Jane.
The Littmanns' first introduction to Show Hope included a past Fellowship Weekend where they left feeling reassured of their calling to adopt. Jane attended Fellowship Weekend again the next year and learned about Pause Campaign. She shared it with Aaron, who was then serving as a youth director.
Pause Campaign, Show Hope's current Student Initiative, is a seven-day social media fast designed to help students learn more about the needs of vulnerable children and mobilize them to take action.
"We came to a youth group that was trying to reignite," Aaron said. "[Pause Campaign] was something we could do that was mission-oriented and beyond ourselves. It served as a catalyst for identifying student leaders."
Aaron was soon called to serve as the CEO at Camp Lone Star in La Grange, Texas. Not long after, at the start of 2019, Jane and Aaron began their adoption journey as part of a pilot program in South Africa. Everything was moving along smoothly, but then COVID-19 began to shut down travel.
"It was a challenge to know there was a child who was potentially already born, but we couldn't get to him or her," Aaron said. "But the Lord remained faithful."
In March 2021, they were matched with their daughter, Nolitha. A year later, the Littmanns received approval, travel dates, and a court date. Three months before their travel date, though, they received a call from their agency.
"They originally told us we would be [in South Africa] for four to six weeks, but they were now telling us that we would instead be there for three to five months," Jane said. "It was a whirlwind getting it all ready, but God was good."
"The [Show Hope Adoption Aid] grant came right as we learned that we were going to be in South Africa for longer than expected," Aaron said. "The things that we had been budgeting for and expecting, those costs grew exponentially, and that's when the Show Hope grant showed up. [The grant] made it possible, so we weren't stressed about the finances and how much we were spending to be in the country. Instead, we could focus on our attachment with Nolitha and enjoying new life with her in our family."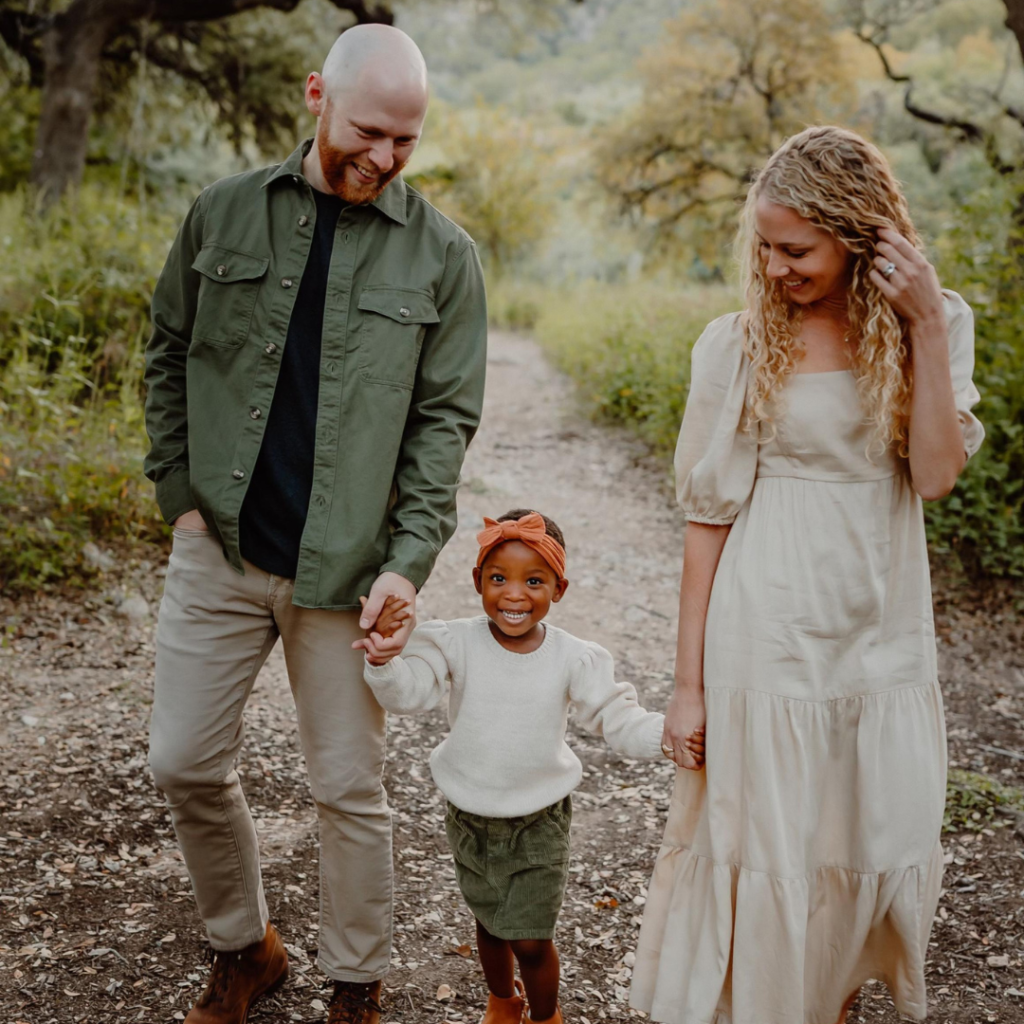 The Littmann family arrived home on August 20, 2022, after spending a total of 94 days in South Africa—something that they call "a blessing in disguise."
"Where we saw God [in our adoption story] was having the time to be in Nolitha's birth country to soak up that culture and spend time bonding rather than getting on a plane super fast after meeting," Aaron said. "It helped with our family bonding and her attachment. We had the benefit of learning so much about South African culture. Getting to live it for a short amount of time gave us a lot more knowledge and made the transition home so much smoother."
Before traveling to meet her, Jane and Aaron sent Nolitha a book they made. The book contained pictures of Jane, Aaron, their dog, and their house, including Nolitha's new room and her pink bed. The three looked at the book frequently during the 94 days they spent in South Africa.
"We were prepared for her to sleep in our room, and on the first night, we asked her if she wanted to sleep with us, and Nolitha said 'I want to sleep in my pink bed!'
"I think the three months of us being with her fully dedicated and not busy with work really helped us transition home," Jane shared. "She felt safe [with us]."
Nolitha, who is now 4 years old, is what Jane and Aaron describe as a social butterfly.
"She's never met a stranger," Aaron said.
The family lives at camp with five other families who all together have six children, ranging in age from 1 to 6 years old. Nolitha fits in like she has known them her entire life.
"She has blossomed," Jane said. "I think she feels comfortable to be herself. It has been a blessing to see her thrive."
So comfortable in fact, Nolitha asked to start going to school. Jane and Aaron were apprehensive at first, knowing that they live in a small town, worried about finding a preschool that would be sensitive to attachment. When signing Nolitha up, they learned that the director of the preschool was adopted herself and has a master degree in social work.
"The Lord knew what he was doing long ago," Aaron said. "Why would we even question it?"
Jane and Aaron have recently had the opportunity to speak with friends who are considering adoption, encouraging them to take the step of faith.
"Don't be afraid of the unknown," Aaron said. "Walk boldly forward, and there will be a community of people that God will surround you with, that you might not even know, that is going to help walk with you in the journey."
For the Littmanns, the community of Show Hope support—both financially and through prayer—is part of that circle of support.
"You don't always get to see the impact of your generosity and your faithfulness, but we got to experience it. And we now get to experience that every single day," Aaron said. "To be a family, it's priceless."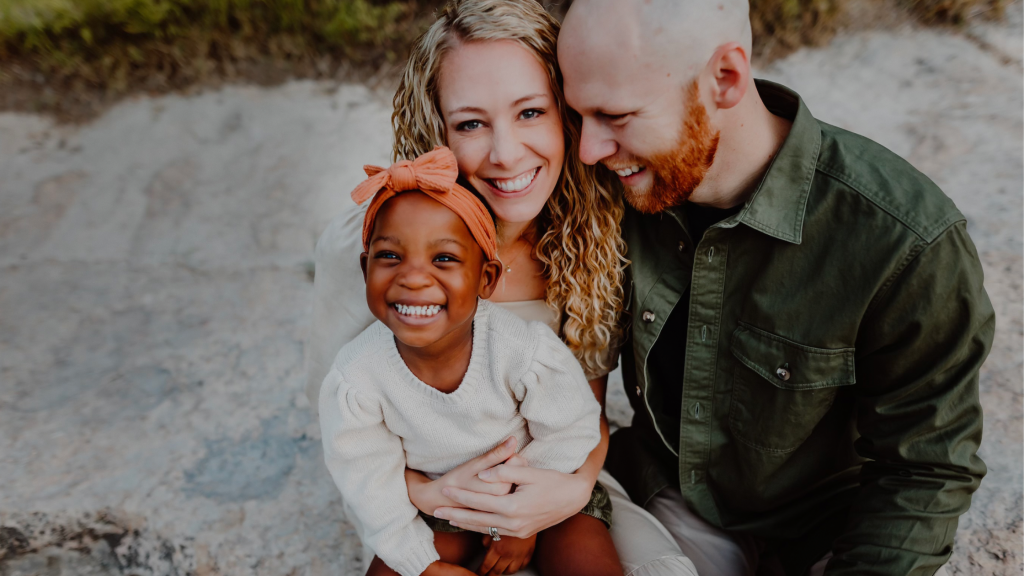 Leave a Comment