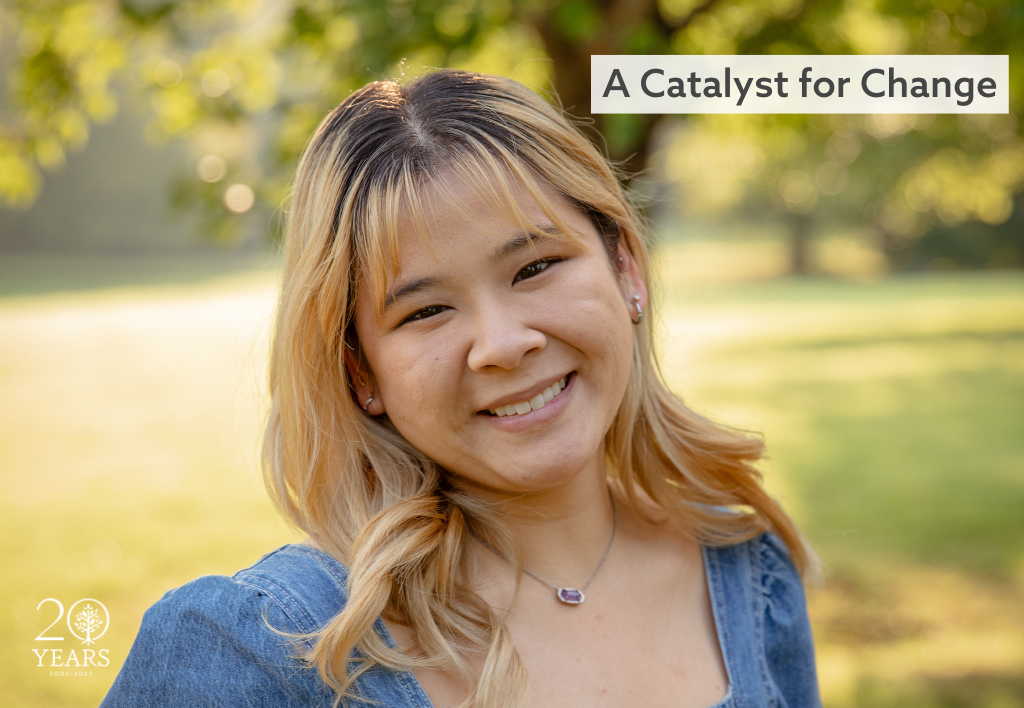 Her name may sound familiar to you, especially if you have followed her family's story. For many, Shaohannah Hope Chapman is the first of three daughters Show Hope Founders Mary Beth and Steven Curtis Chapman welcomed home through adoption. It was Shaoey's adoption that served as a catalyst for the founding of Show Hope 20 years ago now. In fact, if you know our history well, you know Show Hope's official name is Shaohannah's Hope. Yet there's so much more to tell.
"Who Shaoey Chapman is is always changing and growing. My hope for myself has never been, I need to be someone who changes the world but someone who changes a world. It can be anyone's world … the kid I sit next to on the plane ride from London to Seattle, the parent of a patient in a hospital in Cape Town, or even the nanny of a child I fell in love with in China."
For Shaoey, much of her story took shape at the age of 8 with the loss of her little sister Maria, yet in her honesty and vulnerability, it was in Changde, Hunan, China, where Shaoey's story began.
"That story of abandonment and adoption has become a part of my story that I can no longer brush aside as something I don't remember," Shaoey shared. "Through my studies and training in TBRI, I have come to realize just how instrumental that part of my story is to the way I engage in relationships with others and how I view myself. I'm still working through this part of my story and the impact it's made on my life, but what I do know is that God does have a plan. … There is something new and incredible that is coming."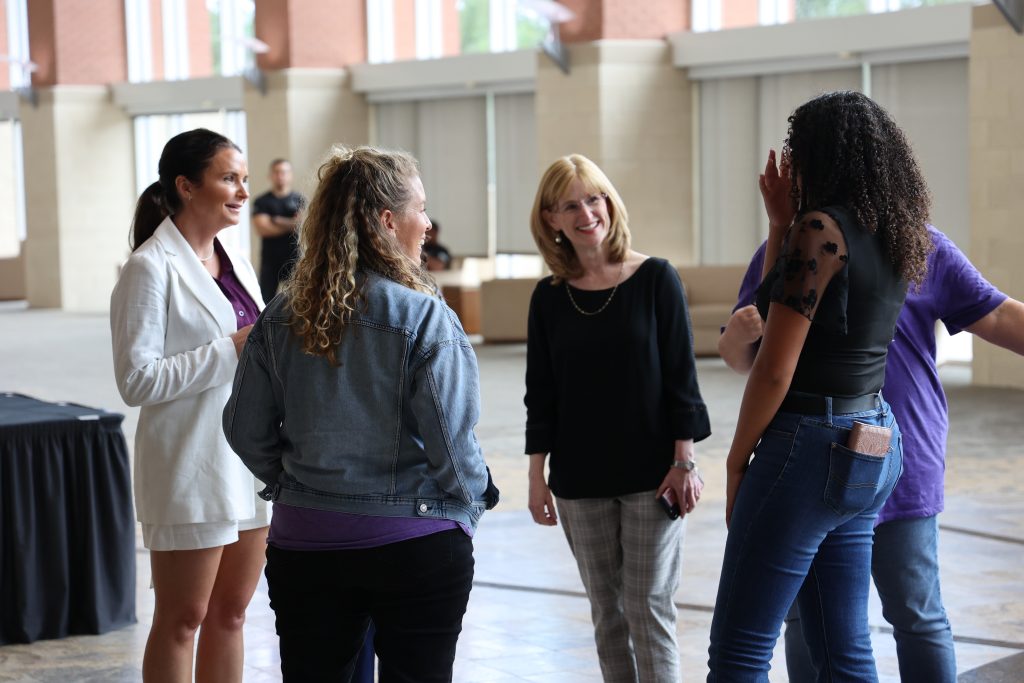 What Is TBRI?
For some 15 years now, Show Hope and the Karyn Purvis Institute of Child Development at TCU (KPICD) have worked together in raising awareness about trauma's impact on child development and in turn equipping parents, caregivers, church communities, and professionals to care well for the children entrusted to them. The unique partnership between Show Hope and the KPICD began with the late Dr. Karyn Purvis, who, along with Dr. David Cross, developed Trust-Based Relational Intervention (TBRI). TBRI is a care model designed to help meet relational and developmental needs of children and youth impacted by trauma, and for us, at Show Hope, TBRI is also, in many ways, our faith in action—an expression of how God our Father loves us through connecting, empowering, and correcting.
"The KPICD exists to bring hope and healing to children around the world. But we can't do this alone," Dr. Danica Knight, the Rees-Jones Director of the KPICD, recently shared. "We rely on Show Hope, a trusted partner, to make this vision a reality. What we love and value most deeply is Show Hope's commitment and multi-faceted approach to adoption success—not just in the beginning as families experience barriers to adoption, but by continuing to pour into families to provide ongoing education and support so that parents and communities are equipped to meet the needs of children in their care. Ultimately, the hope is for children to heal and thrive!"
It was in her high school years when Shaoey was first introduced to TBRI and trauma-informed care. At the time, Show Hope was beginning to integrate TBRI into its Care Centers in China, namely Maria's Big House of Hope, and Shaoey's mom, Mary Beth, recommended that she read "The Connected Child" by Drs. Karyn Purvis and David Cross along with Wendy Lyons Sunshine. As an "avid personality-test lover," Shaoey immediately connected with the content, but as an adoptee, that connection grew even deeper and more meaningful.
"TBRI allows parents, caregivers, and professionals to understand children on a deeper level. It promotes connection with children, rather than simple authority between child and adult," Shaoey explained. "It also encourages empowerment for children, rather than dependence on their caregivers or defiance due to a lack of freedom. And [TBRI] advocates for correction, rather than allowing difficult behaviors to go unchecked. If all of these principles are balanced accordingly, it allows children to grow the ability to develop healthy relationships, become independent, and learn from their mistakes."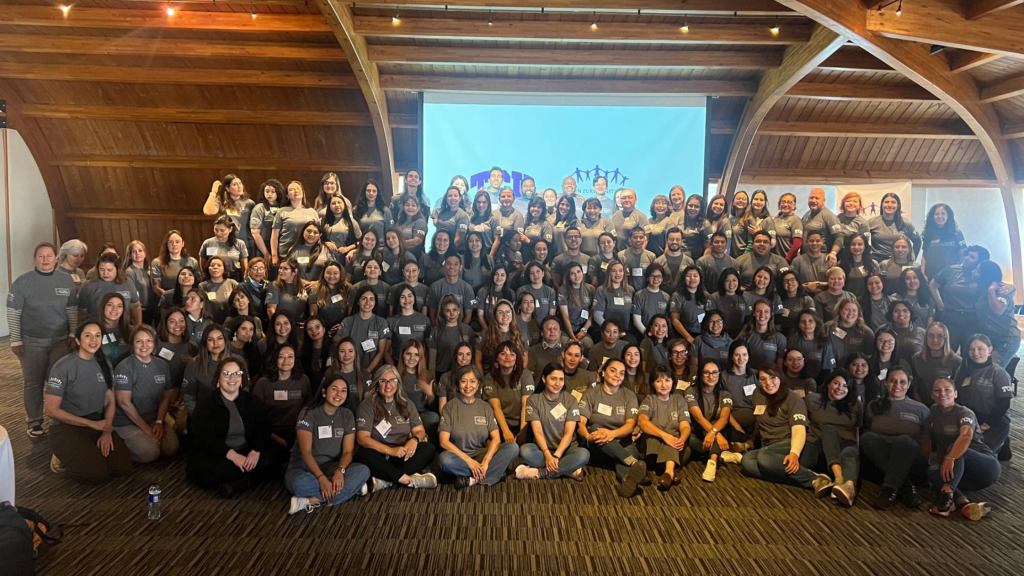 A Catalyst for Change
Show Hope is committed to reducing barriers to adoption, and through our Pre+Post Adoption Support work, we address head-on the knowledge barrier with the aim of equipping parents, caregivers, professionals, and communities with the knowledge and tools to build connection with their children and teens as they begin to better understand their needs together. In partnership with the KPICD at TCU, the most visible or recognizable resource is Show Hope's Hope for the Journey Conference, with its early iterations known as the Empowered to Connect Conference. To date, more than 138,000 parents, caregivers, church leaders, and professionals have been a part of the now annual conference. Yet as Danica points out, Show Hope and the KPICD lock arms in other initiatives as well.
"Each year, Show Hope provides [scholarships] for professionals to attend TBRI Practitioner Training—our showcase experience that equips adults to implement TBRI Principles and strategies with children and families they serve," Danica shared. "Because of our partnership with Show Hope, more people now have access to TBRI and are using it within homes, schools, churches, residential centers, and many other settings where children live, learn, and play. Together with other TBRI Practitioners in their communities, they're actively creating trauma-informed systems of care."
According to Danica, Show Hope has invested close to $3.5 million in TBRI Practitioner Training scholarships alone. That "significant financial support," as Danica referred to it, equates to 2,136 individuals—or roughly 30 percent of all TBRI Practitioners here in the U.S. and around the globe. For Show Hope's current fiscal year, which ends June 30, 2024, we have set the strategic goal of increasing the number of scholarships awarded by 250.
"Most of these trainees live in the U.S., and 317 live and serve in 40 different countries around the world!," Danica shared. "Show Hope's further investment in our global training initiatives include $375,000 to support trainings on the ground in Colombia and Ethiopia. Because of these generous gifts, more adults understand the importance of connection and have skills they need to truly see and meet the needs behind a child's behavior. This means that more children feel seen and heard; more children feel connected and safe; more children are learning how to regulate their emotions and actions; and more children are experiencing hope through healing relationships."
In 2022, Show Hope had the opportunity to provide financial support for the KPICD's first international TBRI Practitioner Training held in Bogota, Colombia. According to Danica, it was the first time individuals in Latin America were trained in their home country or region and in their native language, using activities and examples adapted to fit within their cultural heritage. Along with All God's Children International, Show Hope, once again, locked arms with the KPICD to establish local networks of TBRI Practitioners, translate resources and materials, train and equip local presenters and mentors, and arrange training logistics.
"Show Hope's partnership was vital to this work, as the cost of trainings is high and very little revenue can be generated," Danica shared. "Show Hope's gifts meant that three huge barriers for the people of Latin America—language, distance, and cost—were overcome. These efforts in Colombia were so successful that our three organizations are replicating this model in Ethiopia [this month]. … As TBRI expands its reach into new settings and cultures, strategic efforts to support system-wide change are imperative. When we invest in entire communities, as we've done in Bogota, Colombia, we become a catalyst for change across an entire system of care."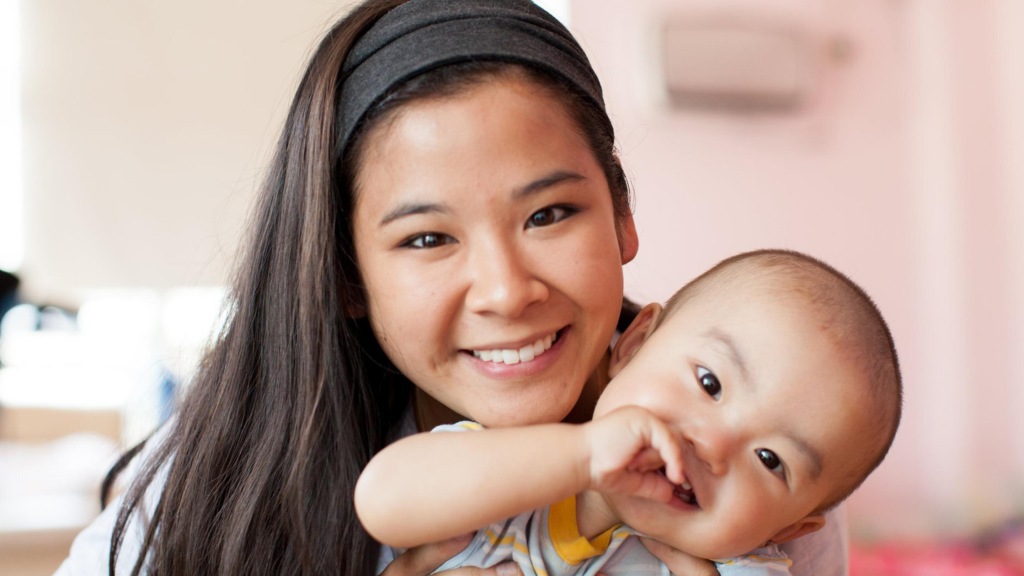 A Full Circle Moment
In February of this year, the Chapmans experienced one of those "full circle moments" in the life of their family and in the story of Show Hope, when Shaoey attended and completed TBRI Practitioner Training as part of her Master of Social Work program at the University of Alabama. It was a goal she set for herself when first learning more about TBRI, well before her days of collegiate academics.
"At the time of my Practitioner Training, I was still in the process of deciding what career path to take," Shaoey explained. "Shortly after, I found the field of Child Life and absolutely fell in love. Child Life Specialists work in hospitals to help reduce medical anxiety and trauma for children using developmental assessment to appropriately walk children and their parents through pre- and post-operational briefings and different procedures. I have found that TBRI is extremely impactful in this field, as some of the children seen in hospitals may have had trauma previous to their hospitalization. In addition, child life specialists attempt to give children control in a setting that can be very foreign and scary to them."
For Shaoey, TBRI is "a lifestyle—one that is impossible to do perfectly, but one that comes with a lot of grace. It not only brings life to children but also to caregivers. The power of connection impacts all involved and is incredible to see." In whatever comes her way both professionally and personally, Shoaey hopes to carry with her the truths she has discovered in her own personal story and the education and skills she has worked hard to obtain, all the while living by a passage near to heart: "Blessed be the God and Father of our Lord Jesus Christ, the Father of mercies and God of all comfort, who comforts us in all our affliction, so that we may be able to comfort those who are in any affliction, with the comfort with which we ourselves are comforted by God."

Leave a Comment