Tips for Preparing Your Child for a Doctor Visit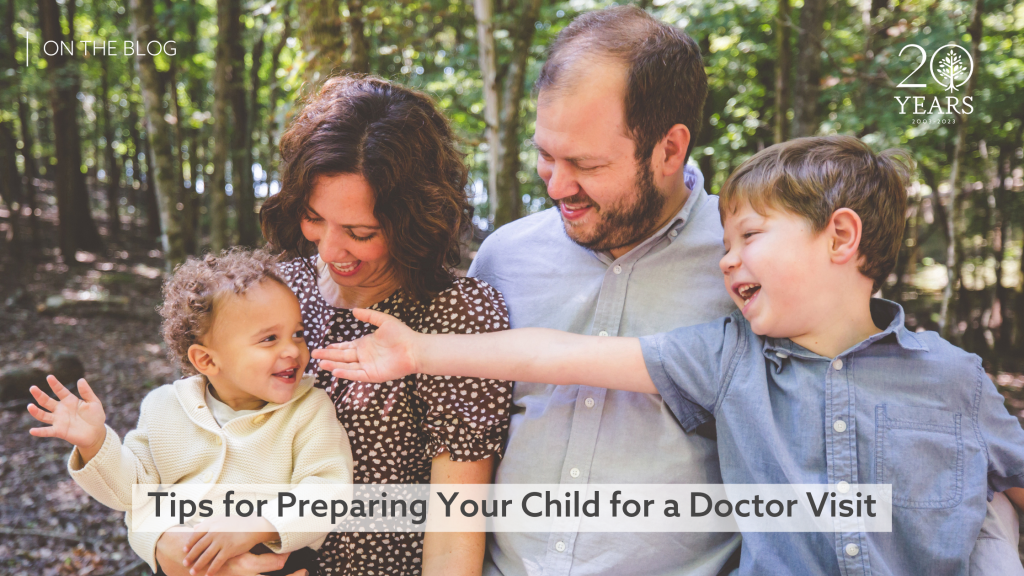 Going to the doctor can be an anxiety-inducing activity, even for adults. Especially for children who have entered your family through adoption, who may be learning a new language, or who may have a complex medical history, a simple yearly checkup can be full of new, potentially scary experiences. Setting your child up for success at the doctor will help them to lay a healthy foundation for medical care as they get older.
It is important that you discuss going to the doctor with your child ahead of the appointment. Be as open and honest as possible, using age-appropriate descriptions of the purpose and agenda for the appointment. It is important to discuss how doctors are good and necessary and how they help us stay healthy.
Here are a few topics to consider discussing with your child before the appointment.
Address the reason for the visit. Is this a yearly well-child visit? Is this a visit with a specialist to address a specific issue or a follow-up appointment?
Explain, step by step, what will happen during the appointment? Be as clear and specific as possible, using age-appropriate language.
Talk about feelings. Validate any scared, negative, or nervous feelings that your child may be having. Take the time to ask him or her questions about what he or she may be feeling, and help to explain those feelings. It is important to make sure that you remain calm during this conversation. Don't pass your anxiety along to your child.
In addition to addressing these things, consider using a few of the following strategies in your preparation.
Finding a doctor who is trauma-informed may be beneficial for your family. According to the American Academy of Pediatrics, trauma-informed care "is fundamentally relational care—the ability to form safe, stable, and nurturing relationships." Doctors and clinics that practice trauma-informed care will help your child feel safe and actively work to avoid retraumatization.
Ask your child to be a part of the process. Have them help you gather his or her medical history, list of medicines, and concerns. Help him or her write a list of questions that he or she can ask the doctor.
"Practice" the appointment at home beforehand. Whether this is through role play with a toy doctor's kit, reading books about going to the doctor, or using social stories.
Prepare fun and distracting things to do before, during, and after the appointment. Work with your child to pack your child's favorite books, toys, and other activities to use in the waiting room and exam room before the appointment. Together with your child, create a plan for something fun after the appointment to look forward to.
Rising medical costs and access to adequate healthcare can be overwhelming for families, particularly families whose story includes adoption. Whether it's a pre-existing condition or a need that just recently developed, Show Hope's Medical Care grants financially assist families with medical expenses for their children welcomed home through adoption. Learn more at showhope.org/medicalcare.

Leave a Comment