How to Find a Doctor for Your Child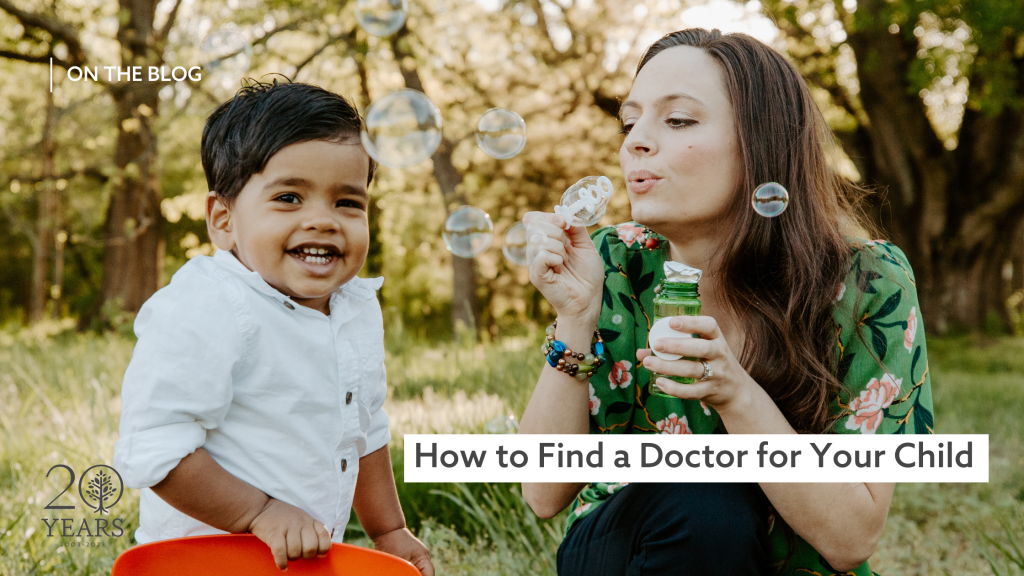 Choosing a doctor for your child is not as easy as it sounds. When you stop to think about well visits, minor infections, and annual immunizations, finding a doctor for your child is quite integral to the overall well-being of not only your child but your family as well. It's important to think of your child's doctor as a partner, advocate, or even an extension of your family. This is especially true for children who have been impacted by adoption, foster care, and/or trauma. Just as connection, trust, and felt-safety are important in relationships with your children, spouse, other family members, and friends, these are important to consider as you begin to find a doctor for your child.
While no means an exhaustive list, the following tips should help guide you in your search for your child's doctor.
Ask for recommendations from trusted friends and family, especially from those who know your child well and understand his or her unique needs.

Discuss with your own physician recommendations that he or she may have, particularly if you have a trusted and valued relationship with him or her.

Remember to check with your health insurance provider for a list of doctors who are in your network.

Determine what is most important to you and your family (i.e. experience, certifications, clinic locations and hours, online access, and so forth).

Consider a doctor who is trauma-informed, even if there is no evidence of trauma in your child. According to the American Academy of Pediatrics, trauma-informed care "is fundamentally relational care—the ability to form safe, stable, and nurturing relationships."

Set up meetings with potential doctors for your child. In that meeting, ask questions that are important to you to better understand the type of care your child will receive.

Finding a doctor for your child can take time, but do not get discouraged. It's definitely a process, but choosing your child's doctor will serve you well not just today but in the years to come. This will be such a fundamental relationship for your child, especially as he or she grows older, so be sure to establish a relationship that is rooted in connection, trust, and felt-safety.
Rising medical costs and access to adequate healthcare can be overwhelming for families, particularly families whose story includes adoption. Whether it's a pre-existing condition or a need that just recently developed, Show Hope's Medical Care grants financially assist families with medical expenses for their children welcomed home through adoption. Learn more at showhope.org/medicalcare.

Leave a Comment