Better Together: How Caring Well for a Child Includes Community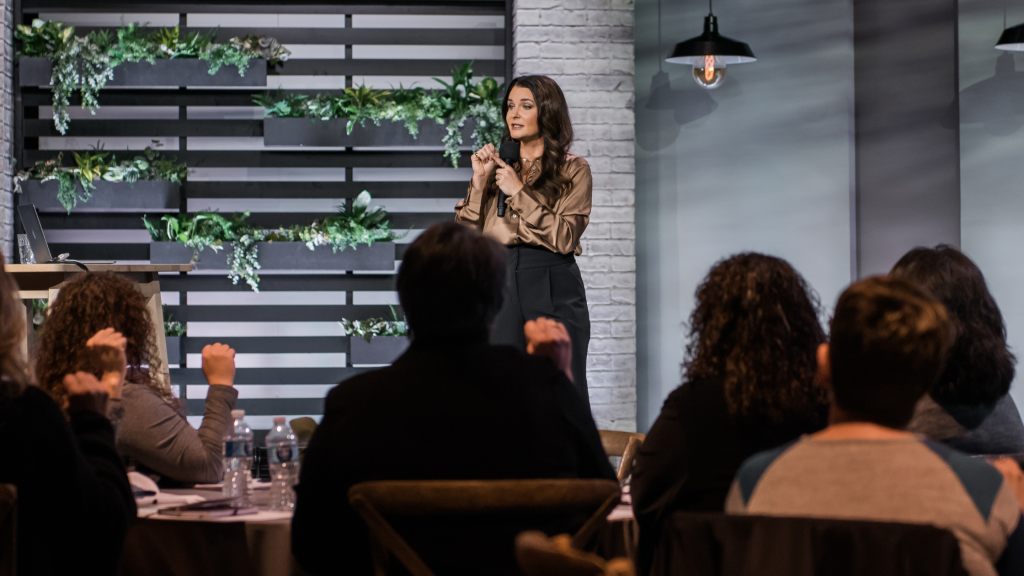 There's a reason the phrase It takes a village is a popular one among parents and caregivers. Whether the road has led you to adoption and/or foster care, it is important to remember that your journey is not meant to be traveled alone. No matter how much experience you have or how much knowledge you possess, there are points in the journey for parents and caregivers when we need others to come alongside us. That may look like a professional, such as a counselor or therapist, who has received specialized training in how to best support adoptive and foster families. It could also be seasoned parents who have been on a similar journey and now offer much-needed support for others. Or it could be a trusted circle of friends or your church community. Choosing to adopt or provide foster care is a life-changing decision for any individual and/or family, so it is important to ensure you have a strong support community around you for balancing the demands of life and finding space for rest.
As we read in the Book of Ecclesiastes, we find, "Two are better than one, because they have a good reward for their toil. For if they fall, one will lift up his fellow. But woe to him who is alone when he falls and has not another to lift him up!" (4:9–10).
In her welcome to the 2023 Hope for the Journey Conference, Show Hope Co-founder Mary Beth Chapman shared, "Whether you are celebrating the joys of life or lamenting in its hardships, we hope you will know deep within your souls that Jesus is still for you. His love is enough and will never, ever cease … His mercies are new every morning … and yes, great still is His faithfulness. … This journey that we are all on can feel isolating at times, yet it is our prayer that you leave today, knowing that there is hope and healing … and that you are not alone."
The truth is, children impacted by adoption and/or foster care have often experienced early attachment injuries related to loss, abuse, trauma, and/or neglect. These attachment injuries can lead to unique, sometimes complex needs of children that traditional parenting models are not equipped to address. So it is imperative that parents and caregivers have a network of support and resources that are easily accessible. Today's local church plays a critical role in providing that support and those resources.
As a dad of two pre-teens welcomed home through adoption, a TBRI® (Trust-Based Relational Intervention®) Practitioner, and former church staff member, Show Hope's Director of Programs, Justin Myers, believes Show Hope's annual Hope for the Journey Conference and its introduction to TBRI are vital to churches today.
"Whether it is Sunday school teachers, small group leaders, pastors, and elders of different ministries, understanding and empathizing with children and the impacts of trauma on their development are critical to the healthy life of a local church," Justin explained. "In regard to pastors, a big part of their role is counseling. Having trauma-competent tools and understanding care models like TBRI will aid them in counseling a family during seasons of crisis or speaking to the relationships between a parent and a child.
"These are great tools to have for a church's ministries and outreach," Justin continued. "The local church is there in times of celebration, but perhaps more importantly, the local church is to be there in times of hardship, sadness, and lament … to bring comfort, support, and help. And Show Hope's work to engage and equip local churches will only reduce barriers and bridge gaps that exist, ultimately strengthening and unifying a local body of believers and standing as a witness to the gospel of Jesus Christ to the world around us."
At Show Hope's annual Hope for the Journey Conference, attendees are widely introduced to TBRI and its guiding principles. Developed by Drs. Karyn Purvis and David Cross of the Karyn Purvis Institute of Child Development at TCU, TBRI is a care model designed to help meet relational and developmental needs of children and youth impacted by trauma. TBRI considers the whole child—his or her brain, biology, behavior, body, and beliefs—and provides parents and caregivers with practical tools and insight to help their child(ren) reach his or her highest potential. Perhaps most integral, though, TBRI has connection at its core—the truth that connection builds trust, and trust builds healthy relationships. And for us, here at Show Hope, TBRI is also, in many ways, our faith in action—an expression of how God our Father loves us through connecting, empowering, and correcting.
The adoption journey doesn't end the day a child is welcomed home. And this journey is not meant to be traveled alone. For many families impacted by adoption and/or foster care, the local church is an integral entity of needed encouragement and support—a beacon of hope and help for seasons of hardship and celebration. "I truly believe churches desire to care for, serve well, and support the families in their communities who have been impacted by adoption and/or foster," Show Hope Executive Director Kristin Parks shared. "Unfortunately, the knowledge barrier is standing in the way as many churches do not know where to begin or are simply unaware of the unique needs."
Whether you are a parent or caregiver, a children's or youth minister, a director of Sunday school or small groups, we invite you to join us for the upcoming Hope for the Journey Conference. "This conference aims to encourage and resource parents, families, and caregivers meeting the needs of the children entrusted to them through adoption and/or foster care," Show Hope Founders Mary Beth and Steven Curtis Chapman shared. "And twofold, the conference also serves churches and organizations in their ministries and support of these children and families. The journey is not meant to be traveled alone, and though sometimes complicated and hard, there is hope and help." The Hope for the Journey Conference sheds more light on the unique, sometimes complex needs of children and equips parents, caregivers, church communities, and professionals with practical tools to care more holistically for the children entrusted to them. 
As a parent and/or caregiver, you can and should not travel this journey alone. It does, in fact, take a village to care well for children. And today's local churches should be the first ones on the frontlines, locking arms with children and families in their journeys to hope and healing. As Dr. David Cross once shared, "You can't do this alone, hold hands, have a good heart, and go out on the journey together."

Leave a Comment