What's Coming at 2023 Hope for the Journey Conference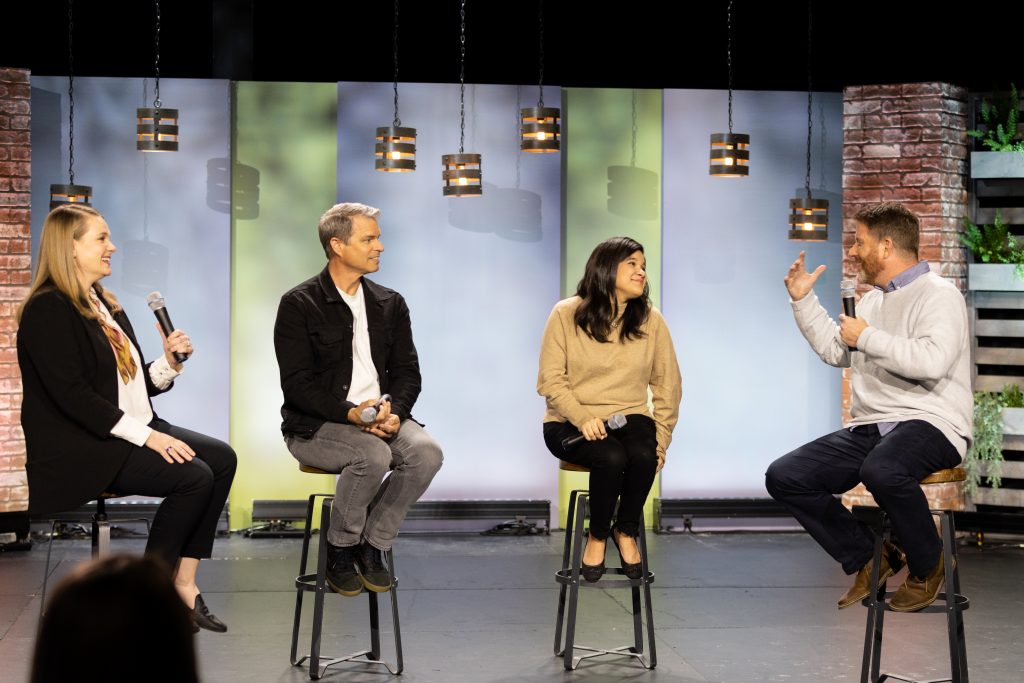 Show Hope's third annual Hope for the Journey Conference premieres Friday, April 14, 2023, with on-demand viewing through June 30, 2023. Designed to equip parents and caregivers meeting the needs of children impacted by adoption and/or foster care, the Hope for the Journey Conference will feature trainers from the Karyn Purvis Institute of Child Development (KPICD) at TCU, TBRI® (Trust Based Relational Intervention®) Practitioners, adult adoptees, and more.
A completely digital and customizable conference, the 2023 Hope for the Journey will follow the structure as previous years with five learning modules. Each learning module includes a teaching session, a "Going Deeper" video segment that dives into a specific topic, and a "Practical Perspectives" video that brings real-life examples to better encourage and equip.
Module 1: An Introduction to Trust-Based Relational Intervention® (TBRI®)
Teaching Session Led by Daren Jones of the Karyn Purvis Institute of Child Development at TCU (KPICD) — 1 Hour 16 Minutes
Going Deeper Supplemental Video: Trauma's Effect on Neurological Development With Dr. Scott LePor — 17 Minutes 28 Seconds
Practical Perspective Supplemental Video: Sarah Geserich and Emma Geserich — 6 minutes 14 seconds
Module 2: TBRI Connecting Principles
Teaching Session Led by Amanda Purvis of the KPICD — 1 Hour 16 Minutes
Going Deeper Supplemental Video: The Connection Journey Through Stressful Experiences With Summer & Rob Curwen — 17 Minutes 30 Seconds
Practical Perspective Supplement Video: The Yates Family — 5 Minutes 28 Seconds
Module 3: TBRI Empowering Principles
Teaching Session Led by Kari Dady of the KPICD — 1 Hour 13 Minutes
Going Deeper Supplemental Video: Empowering Through Routines & Rituals With Stacy Burrell — 12 Minutes 12 Seconds
Practical Perspective Supplemental Video: Shaoey Chapman and Stevey Joy Chapman — 4 Minutes 37 Seconds
Module 4: TBRI Correcting Principles
Teaching Session Led by Kimberly Glaudy of the KPICD — 1 Hour 20 MInutes
Going Deeper Supplemental Video: Teaching Through Correcting With Brooks Kaskela — 8 Minutes 38 Seconds
Practical Perspective Supplemental Video: Angela & Felix Gonzalez — 4 minutes 56 seconds
Module 5: The Gospel + TBRI
Panel Discussion Session — 52 Minutes
Going Deeper Supplemental Video: A Homily of Hope With Pastor David Platt — 11 Minutes 43 Seconds
Practical Perspective Supplemental Video: Linley & Steve Jackson — 4 minutes 39 seconds
Bonus Content
Sensory Integrative Processing Led by Marti Smith — 54 Minutes
Going Deeper Supplemental Video: TBRI in the Classroom With Diana Beach Batarseh + Jaclyn Goodwin — 14 Minutes 22 Seconds
Going Deeper Supplemental Video: Advocating Well for Your Children & Teens With Mark Ottinger — 6 Minutes 59 Seconds
Going Deeper Supplemental Video: A Follow-Up to Hope for the Journey With Mark Ottinger — 2 Minutes 17 Seconds

Leave a Comment