Hope for the Journey 2023 Scheduling Ideas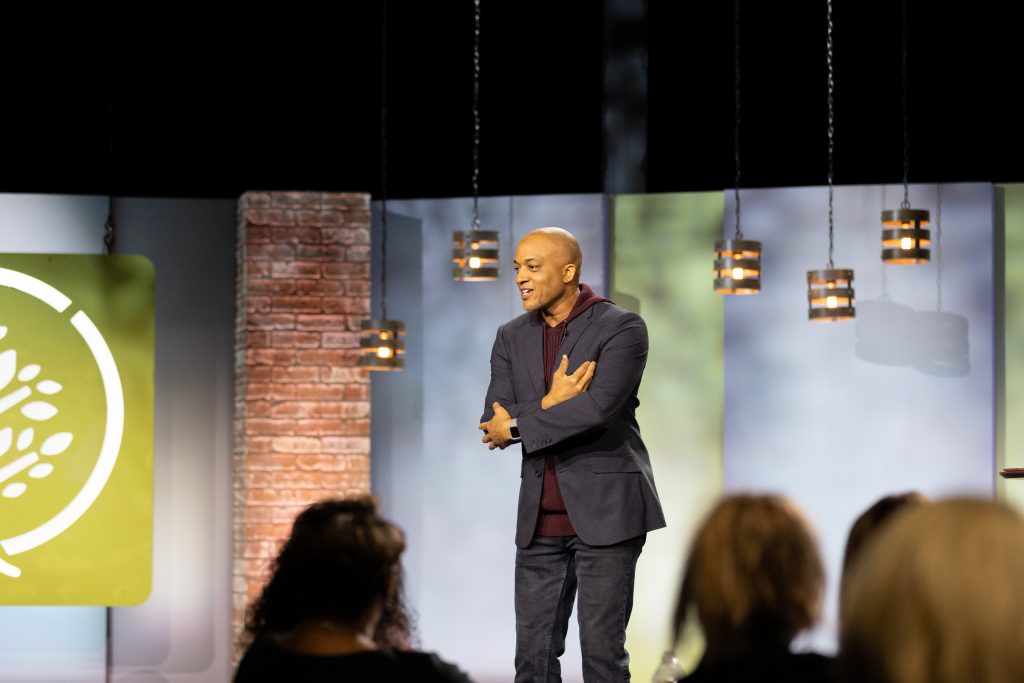 The 2023 Hope for the Journey Conference is a completely digital and customizable conference. It will follow the structure as previous years with five learning modules. Each learning module includes a teaching session, a "Going Deeper" video segment that dives into a specific topic, and a "Practical Perspectives" video that brings real-life examples to better encourage and equip.
While all five modules of the Hope for the Journey Conference could be presented in one day, we encourage each host to think "outside the box" and make plans and a schedule that best suits the needs of your participants/attendees. As you plan and prepare, remember to include times for breaks, perhaps lunch, and certainly some time for discussion. Below are a few example schedules.
TWO DAYS:
DAY 1
Learning Module 1: An Introduction to Trust-Based Relational Intervention® (TBRI®)
(1 Hour 30 Minutes)
+ Teaching Session (60 to 70 minutes)
+ "Going Deeper" topic to explore trauma's effect on neurological development (12 to 15 minutes)
+ "Practical Perspectives" video segment (5 to 7 minutes)
Learning Module 2: Connecting Principles
(1 Hour 30 Minutes)
+ Teaching Session (60 to 70 minutes)
+ "Going Deeper" topic to cover The Connection Journey Through Stressful Experiences (12 to 15 minutes)
+ "Practical Perspectives" video segment (5 to 7 minutes)
Learning Module 3: Empowering Principles
(1 Hour 30 Minutes)
+ Teaching Session (60 to 70 minutes)
+ "Going Deeper" topic to cover empowering within the home (12 to 15 minutes)
+ "Practical Perspectives" video segment (5 to 7 minutes)
DAY 2
Learning Module 4: Correcting Principles
(1 Hour 30 minutes)
+ Teaching Session (60 to 70 minutes)
+ "Going Deeper" topic to focus on correcting principles and teens (12 to 15 minutes)
+ "Practical Perspectives" video segment (5 to 7 minutes)
Learning Modules 5: The Gospel + TBRI
(1 Hour 20 Minutes)
+ Roundtable Discussion (45 minutes)
+ "A Homily of Hope" (12 to 15 minutes)
+ "Practical Perspectives" video segment (5 to 7 minutes)
FIVE WEEKS:
WEEK 1
Learning Module 1: An Introduction to Trust-Based Relational Intervention® (TBRI®)
(1 Hour 30 Minutes)
+ Teaching Session (60 to 70 minutes)
+ "Going Deeper" topic to explore trauma's effect on neurological development (12 to 15 minutes)
+ "Practical Perspectives" video segment (5 to 7 minutes)
WEEK 2
Learning Module 2: Connecting Principles
(1 Hour 30 Minutes)
+ Teaching Session (60 to 70 minutes)
+ "Going Deeper" topic to cover The Connection Journey Through Stressful Experiences (12 to 15 minutes)
+ "Practical Perspectives" video segment (5 to 7 minutes)
WEEK 3
Learning Module 3: Empowering Principles
(1 Hour 30 Minutes)
+ Teaching Session (60 to 70 minutes)
+ "Going Deeper" topic to cover empowering within the home (12 to 15 minutes)
+ "Practical Perspectives" video segment (5 to 7 minutes)
WEEK 4
Learning Module 4: Correcting Principles
(1 Hour 30 minutes)
+ Teaching Session (60 to 70 minutes)
+ "Going Deeper" topic to focus on correcting principles and teens (12 to 15 minutes)
+ "Practical Perspectives" video segment (5 to 7 minutes)
WEEK 5
Learning Modules 5: The Gospel + TBRI
(1 Hour 20 Minutes)
+ Roundtable Discussion (45 minutes)
+ "A Homily of Hope With David Platt" (12 to 15 minutes)
+ "Practical Perspectives" video segment (5 to 7 minutes)

Leave a Comment