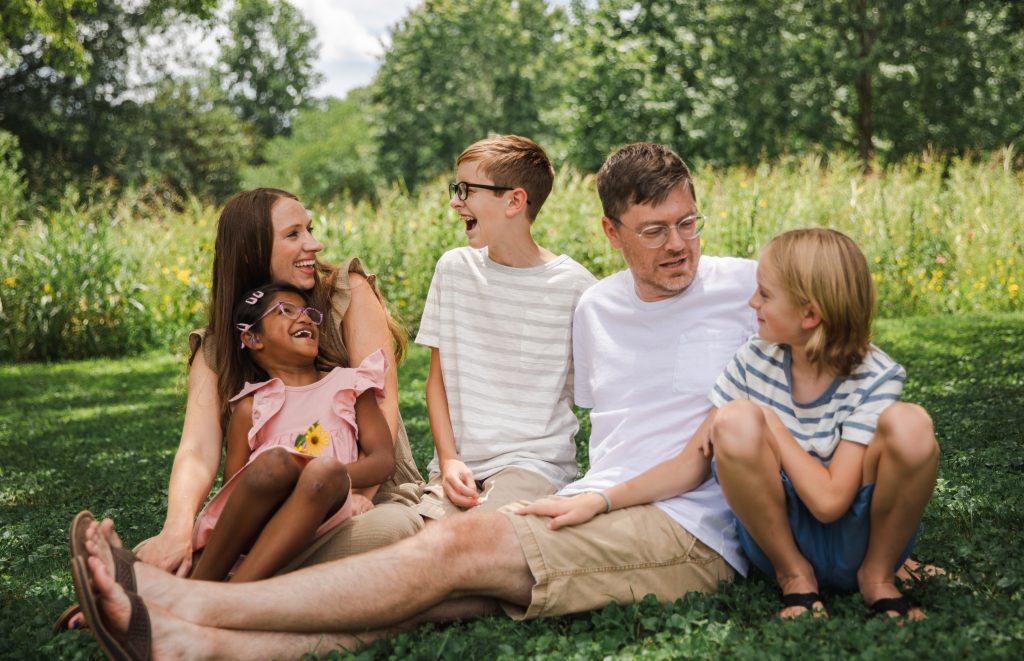 Imprinted on the heart of every human being is a need to belong … a deep desire to be seen and heard, to securely know you are loved and accepted just as you are. We see it in the beginning of time with God's creation story, and for those of us who belong to Christ, we know it more fully when we are joined with him through faith.
It is not uncommon for children impacted by adoption and foster care to have had exposure to adverse childhood experiences such as abuse, trauma, loss, and/or neglect. As these children enter our families and our stories intertwine with theirs, tensions can surface. So we must ask ourselves, How do we effectively communicate the truth of the gospel to our children who may carry attachment injuries and associate belonging and connection with fear?
Community Matters
The reality is, the adoption journey doesn't end the day a child is welcomed home. And this journey is not meant to be traveled alone. For many families impacted by adoption and/or foster care, the local church is an integral entity of needed encouragement and support—a beacon of hope and help for seasons of hardship and celebration.
A practical step in serving and equipping families and caregivers is launching a support or small group for individuals and parents impacted by adoption and/or foster care within your church or faith community. Perhaps you can begin meeting weekly or monthly in prayer, study, and conversation. A great resource to walk through together is "Created to Connect." This study guide sheds light and goes deeper into the biblical principles that serve as the foundation for the philosophy and intervention detailed in "The Connected Child" by Drs. Purvis and Cross along with Wendy Lyons Sunshine.
Another idea might include a "Podcast Club." Similar to a book club, groups can gather together to listen to the Empowered to Connect Podcast and dissect episodes and topics in community. Empowered to Connect (ETC) is an "attachment-rich, community-focused program that exists to support, educate, and resource caregivers." Among other helpful content and tools, its podcast series is available with multiple weeks' worth of episodes.
Also from the team at ETC is "Cultivate Connection," a rewrite of the flagship ETC Connect Course. The updated resource brings extensive new research and dynamic, practical content to parents and caregivers to support attachment, connection, and family flourishing.
And finally, as part of that support network, recruit volunteers who can be on call to help meet the everyday needs of adoptive and/or foster care families. It can be as simple as setting up a meal train for heavy, busy seasons of life or offering childcare for parents to have a night out for reconnecting.
The adoption and/or foster care journey is not meant to be traveled alone, and as a local church, we have the opportunity to come alongside children and families in service and support.
Practical Application
Guiding Thought
God created us to be in relationship—at peace within ourselves, with him, and with others.
— Emily Chapman Richards
Questions & Reflections
– As you consider the love and grace shown to you through Christ's work of reconciliation, how can that inform and encourage your daily interactions with and approaches to your child or teen?
– In what times during your day can you carve out space for yourself for personal prayer, meditation, and time with God?
– Do you have regular time set aside to connect with mentors for wise counsel and family, friends, and community for support and encouragement? What holds you back from those critical relationships and regular times together?
Tips & Reminders
– Consider reading "Every Moment Holy." This book includes liturgies for the ordinary events of daily life—"A Liturgy for Feasting With Friends" or "A Liturgy for Laundering"—reminding us that our lives are "shot through with sacred purpose even when, especially when, we are too busy or too caught up in our busyness to notice."
– Whether it is a moment of joy or hardship, work to remind yourself what brought you here, why today matters, where you are headed, and who, ultimately, holds you and your family in the palm of his sure and trustworthy hand.
Action Points
– Below are four Bible verses Show Hope believes connect well to the foundational principles of TBRI. Spend time meditating on these truths, whether through journaling, memorizing, or writing on index cards to place around your home or office space.
An Introduction to TBRI: Two are better than one, … For if they fall, one will lift up his fellow. — Ecclesiastes 4:9-10
Connecting Principles: Let love be genuine … — Romans 12:9
Empowering Principles: There is no fear in love, but perfect love casts out fear. — 1 John 4:18
Correcting Principles: Love never ends. — 1 Corinthians 13:8
– Three Gratitudes
+ At the end of each day, before your head hits the pillow, record three things for which you are grateful in a journal. Spend time meditating on each one, and ask God to remind you of his love, grace, and the hope found in him. This could be an excellent routine for you and your spouse to do together as well. Just as our children need positive experiences and the reminders of those, so do we.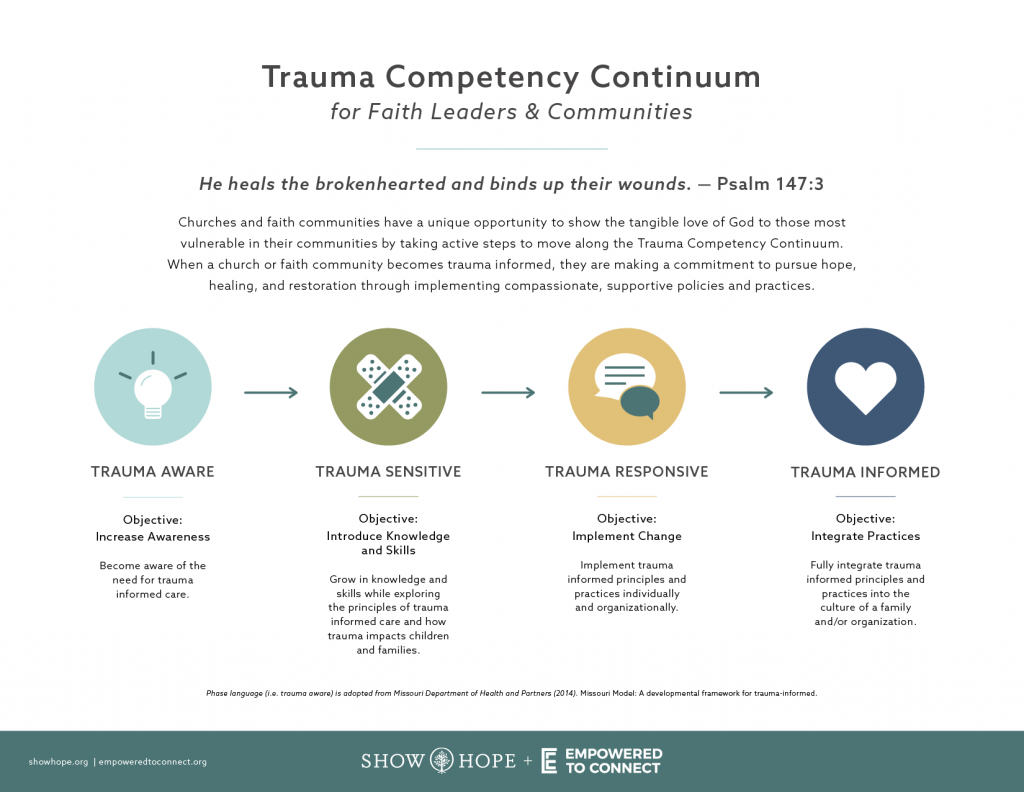 Leave a Comment