Q&A With Christie Favero on Show Hope's Pause Campaign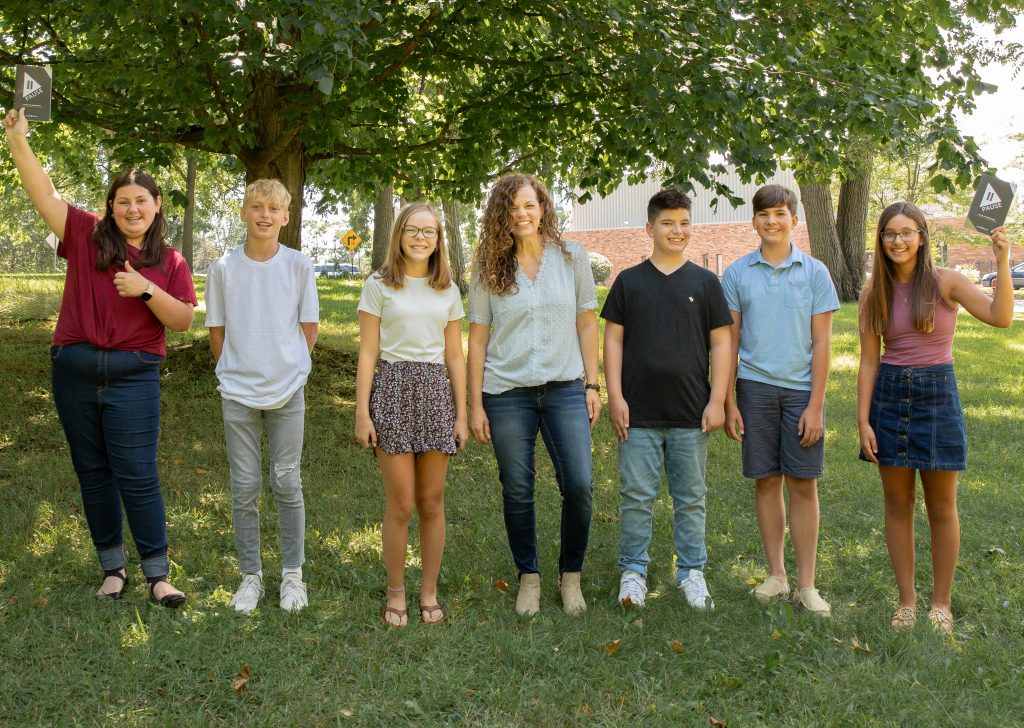 In the spring of 2021, Christie Favero led her sixth-grade geography class through Show Hope's Pause Campaign, calling it a "transformational experience." We followed up with her after they participated in a school wide Pause Campaign this past spring.
What led from your class to the whole school participating in Pause Campaign?
The current seventh-graders (my sixth-grade class that participated last year) were the ones who really had the heart and vision for bringing this to our entire secondary [school] community. When individuals have an opportunity to participate in something bigger than themselves and see the impact that it can have on others, it becomes a natural overflow to want to share your experience with others and get as many people involved as possible.
What did the week look like during Pause?
It was a busy week on campus overall, but because we planned for this in advance, we were able to strategically plan moments where Pause Campaign could take place. We launched the week with a chapel service that extended the invitation and challenge. With most of the student body on board and committed, each day we nurtured our time of prayer and devotionals through homeroom time as well as some other special moments like our live news show, a jeans day fundraiser, and our Easter chapel service.
What impact did you see on the students and teachers?
I think there was more of a [new] awareness of the need that is out there, especially because we highlighted and joined in supporting two of our very own teachers who are on their own adoption journeys. Students, teachers, and staff wore their bracelets, reminding them to pause and pray. Many students took the break from technology to heart, finding it impactful as they realized that they spent too much time focusing on social media when they could focus that time on others.
Can you share a specific moment or story from the week?
The day that the invitation was extended, one of my eleventh-grade students followed up with me after school about getting materials for her youth group to do [Pause Campaign]. She was so touched by the opportunity to get involved that she wanted to make sure she was able to get others outside of our school community involved as well. Lydia also volunteered to give a testimonial about the experience in the culmination of the week at our Easter chapel service.
Students also raised $1,000 during the week through our "jeans day" fundraiser to help support our high school Bible teacher's adoption journey!
As a follow up that definitely highlighted the momentum from the week, our middle school National Honor Society hosted several bake sale fundraisers for Show Hope in the weeks that followed Pause Campaign. I thought this was fantastic and a true testament to the ripple effect that Pause Campaign can have on a student body that is invested in stepping into God's story of hope and redemption.
How would you encourage other educators looking to lead Pause at their schools?
I would tell them to go for it! It is a powerful opportunity for students to do something tangible and the materials that are available help to make the experience that much more meaningful. I would definitely encourage them to get student leaders involved as there is really nothing more powerful than students leading other students in something bigger than themselves.
Learn more about Show Hope's Student Initiatives and how you can bring Pause Campaign to your school, church, and community.

Leave a Comment