A Transformational Experience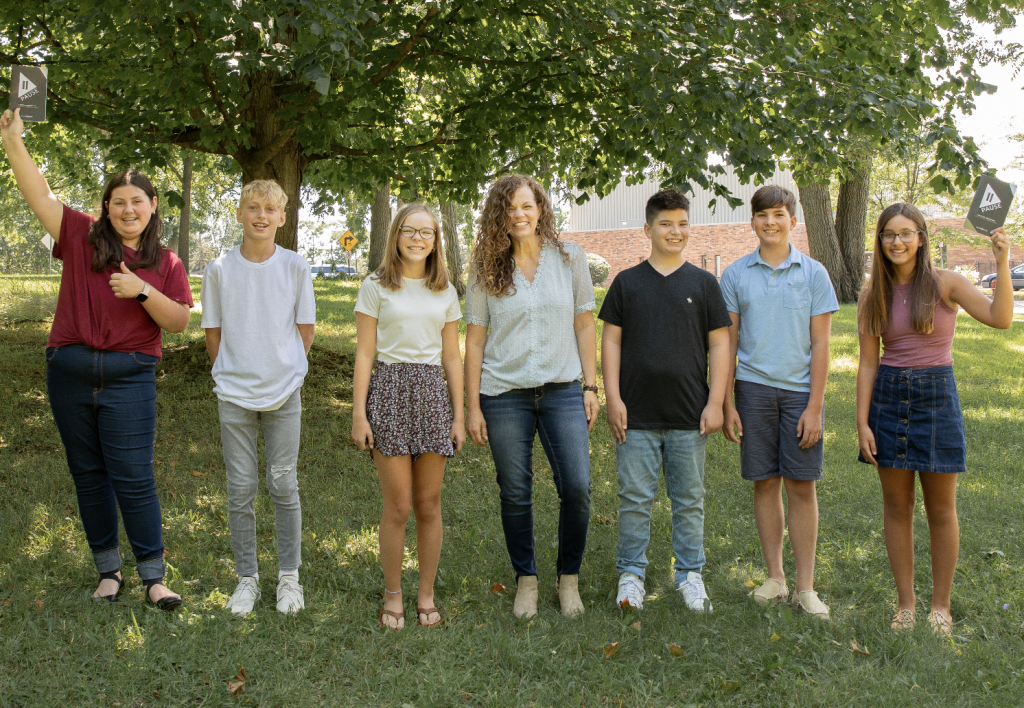 What began as a sixth-grade geography lesson on Eastern Asia ended with a class of middle school students mobilized to care for children who had been orphaned. While that may seem like a stretch for most, for those of us who belong to Christ, we know "with God all things are possible" (Matthew 19:26).
Having watched her mom dedicate her life to investing in children and youth, Christie Favero says that, ultimately, God called her into the teaching profession as well.
Three years ago, Christie found herself at Oakland Christian School in Auburn Hills, Michigan, first investing in the lives of high school students and, as of last year, teaching sixth-grade geography.
Oakland Christian is a strong, academically driven school with "students from all walks of life," Christie explained. "Most are college bound, and as with the majority of students I have taught in my 18 years of teaching, they are all navigating their educational journeys as best as they know how—eager to be accepted, loved and nurtured, safe, and given opportunities to thrive in their own unique ways as they seek their purpose or calling for their lives."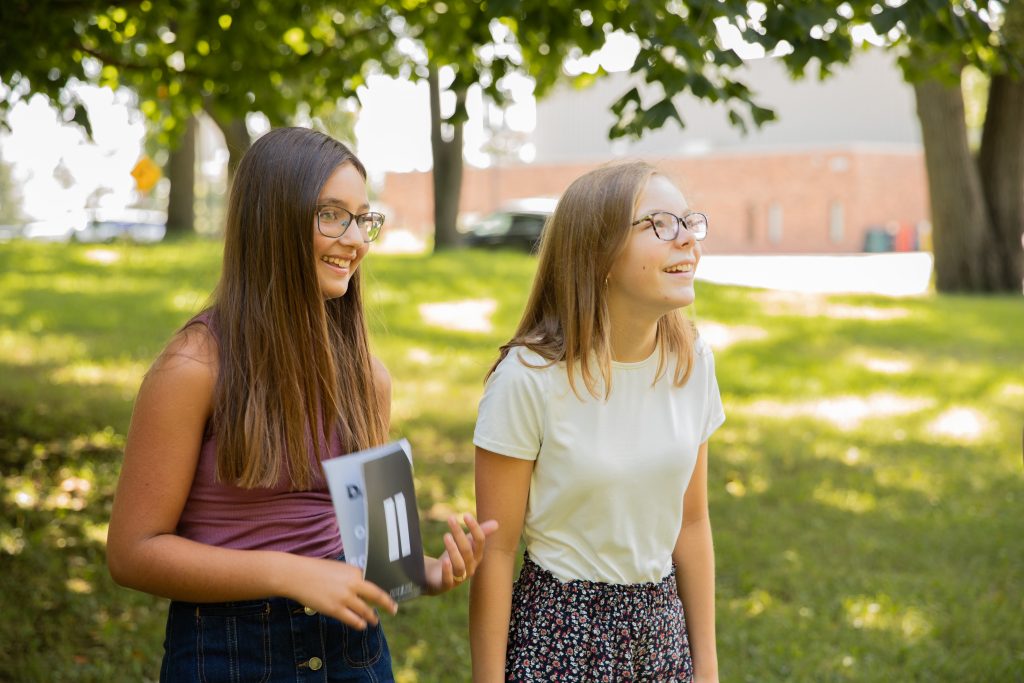 It was also last year when Oakland Christian School implemented the Teaching for Transformation model of learning, where teachers are empowered to design learning experiences for both themselves and their students with the aim of taking part in God's story together.
Christie's middle school students had been very engaged in their studies of Eastern Asia, particularly the country of China and its former one-child policy. With some students impacted by adoption and others eager to learn more about it, Christie went on a quest to uncover a curriculum or resource that could foster more learning.
"My sister led me to Show Hope after speaking with her about organizations she and her husband learned about through their own adoption journey," Christie said. "While reading through Show Hope's website, I found Pause Campaign and immediately felt like this was something my classes would want to take part in."
Show Hope's Pause Campaign is a seven-day break from social media where students dive into devotional content, designed to educate them on the needs of children who have been orphaned. More than that, though, Pause Campaign also mobilizes students to act and make an impact—today—in the lives of waiting children.
"I love that [Pause Campaign] is a student initiative that not only raises awareness to the need but also provides opportunities for students to step away from technology and focus on praying for those awaiting adoption and those who are in the adoption process," Christie explained. "We talk so much as believers about the power of prayer, so to do so with such intentionality really resonated with me. I also like that students have the opportunity for reflection using a devotional carefully and prayerfully produced by Show Hope. As a teacher, having quality, tangible resources to utilize with students is such a blessing."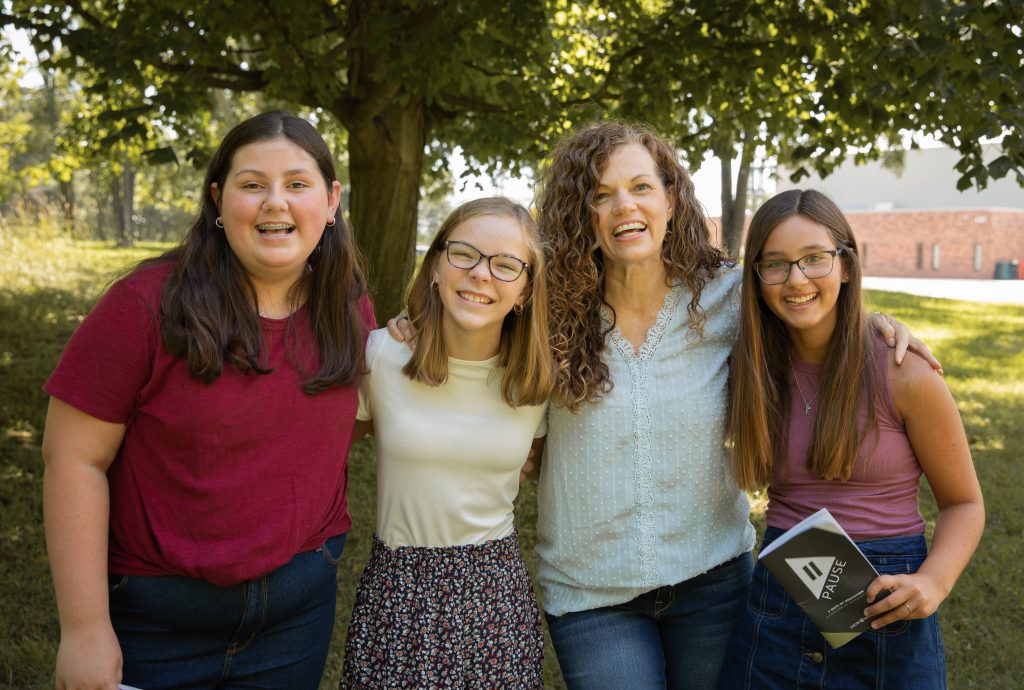 After Oakland Christian School's administration gave the green light for Christie to lead Pause Campaign with her sixth-grade class, she then presented the idea to her students who unanimously voted in favor of it.
"My sixth-grade class was so much fun last year," Christie said. "They had an eagerness, so I knew if there was total buy-in to [Pause Campaign], they would run with it—and well, they most definitely did."
Christie's sixth-grade class met the Pause Campaign challenge head-on. According to Christie, the group's discussions as well as individual conversations were rich and meaningful, and the students dove into the devotional, writing reflections and thoughts within the pages for each day and even videoing those reflections. The students prayed together; some went on to volunteer in adoption advocacy and orphan care support networks; and some are already thinking about adoption as a way for God to build their own families one day.
"[Pause Campaign] was truly a transformational experience. This campaign reminded each of us that everything we do—whether big or small—should always start with prayer," Christie continued. "The real need that is out there for so many children to be a part of loving families was impressed upon our hearts and minds. We were enlightened about the real challenges that present themselves during the adoption process and journey. But we were also encouraged by the opportunities that are out there like Pause Campaign, the grants provided by Show Hope, and individuals as well as communities coming together to join God in restoring hope and love for those who so desperately need that through family."
When asked to share thoughts of encouragement with others who are leading students, whether in a classroom, through a church, or even on a college campus, Christie shared, "God has called us to love him and love others. This is what Show Hope and Pause Campaign give each of us—an opportunity to intentionally live that out through prayer, reflection, consideration, and action. Don't hesitate to take part—it will be an experience that will impact you and others beyond what you can imagine."

Leave a Comment