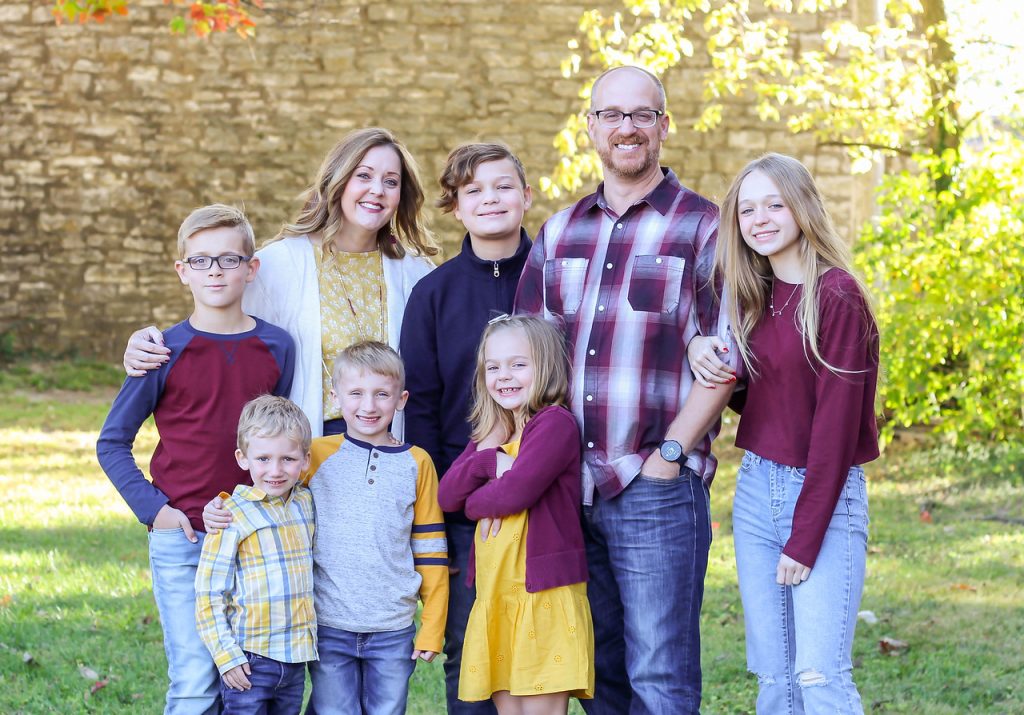 After four biological children and years of feeling adoption placed on their hearts, Alisha and Andrew Rose began their adoption journey as foster parents.
"We had friends who had become foster parents, and we saw firsthand how many children in our own community needed safe, loving, and secure homes," Alisha said. "We decided to foster with the intention of traditional fostering, respite, and adoption if possible. In a whirlwind six months, we became foster and then adoptive parents, and our family grew from six to eight."
Two years later, the Roses felt God leading them toward adoption once again, and they began looking into the process of intercountry adoption.
"We are firm believers and supporters of family preservation," they shared. "Helping to support children and families [through organizations geared toward support and preservation] has been a great joy in our lives. The absolute best place for a child to be is with their biological family but we know that this isn't always possible. When this can't happen, children deserve a family, and we want to be that family."
Today, with the help of a Show Hope Adoption Aid grant, Alisha and Andrew are waiting to bring home a sibling set from Burundi, Africa.
"Adding one child seemed daunting but adding two? That seemed really scary," Andrew said. "But God opened those doors, he provided peace, and he let us know that these are our children. We moved forward and were officially matched with the kids and are hoping to travel this summer."
"God has taught us so much in the wait. We have learned about our faith and where it is lacking. He taught us to trust him and live our lives with our hands open wide, not clenching onto the things we can't control," the Roses shared. "We have been able to really focus on God and his love for us and these children. There have been times when we felt discouraged, but God provided peace and people in our lives to encourage us. God has used this time to remind us that we are not our children's savior. We are not saving our kids, that is not our goal. We want to love our children, support them, and lead them to their true Savior."
You can be a part of helping change lives, like the Rose family, through this year's Adoption Aid 20/20 Campaign.
For the month of April, generous donors are matching all gifts toward the 20/20 Campaign up to $175,000! This means your gift has double the impact for children and families.
So will you join us? Together, let's SEE where hope goes!

Leave a Comment