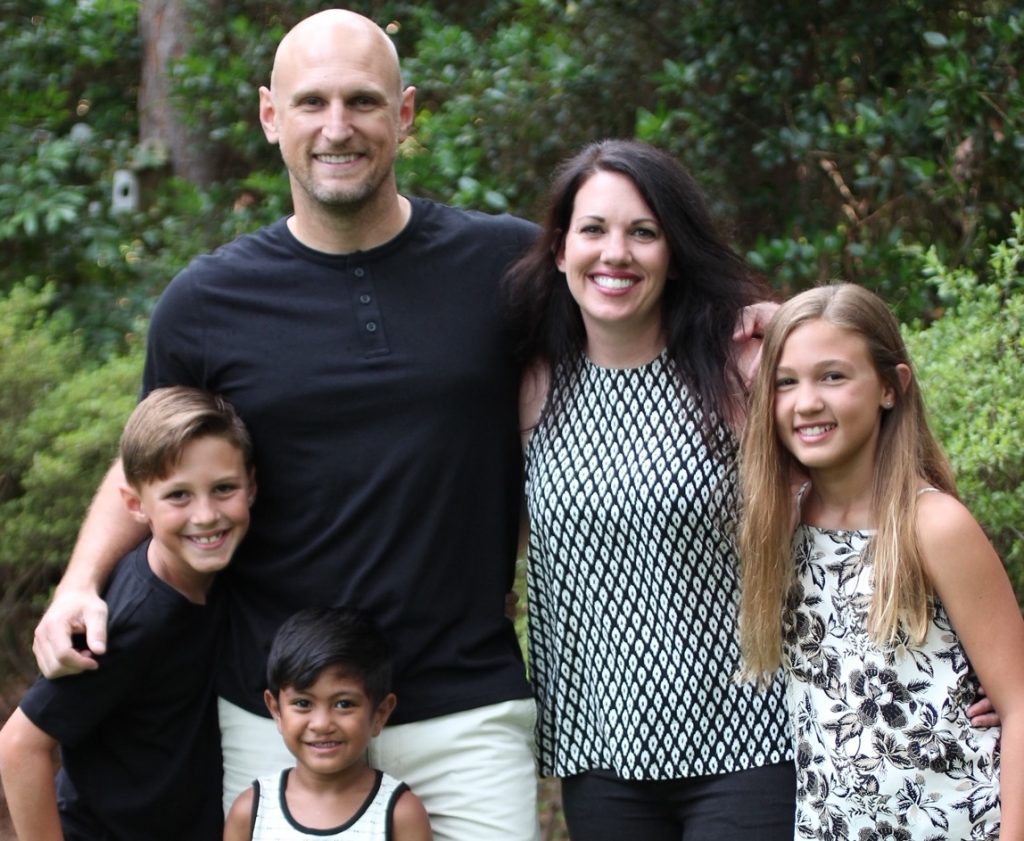 "We started this process in faith, knowing that God would supply our needs. As we have walked through this process, we have prayed with our children, thanking God for this opportunity and praying for his provision. When we received the letter telling us we had been awarded a grant, it was so humbling, yet so awesome to be able to share this piece of paper with our children [to show] them that our God is faithful, that he hears our prayers, and he is providing for this adoption he has called us to.
Now more than ever, God is revealing to us just how intimate he really is. Because we are adopting an older child from the Philippines, we've been praying that God would help us build relationships with some Filipino families in our community. We feel it will be important for our daughter to be able to keep some of her first language and have someone she can converse with.
At our neighborhood pool, I met this sweet lady, and as I introduced her to my youngest son (who was previously adopted from the Philippines), she asked, 'Where is he from?' When I told her, she was so excited to tell me she too was from the Philippines [as well as] her husband and mother-in-law, and they all live just around the corner from us! This past December, she left an application on our front porch and a note telling us that she'd paid for our membership to be a part of the Columbia Area Filipino-American Association! I know answers to prayer shouldn't take us by surprise, but how cool is it that God answered this prayer so specifically?
Thank you. Not just for the grant but for the heart behind the give. The giving that makes this grant possible shows your love for us, your love for children who have been orphaned, and your love for God. We pray that as we share the miracle this grant is to our family, that people will see this love and that it will point them to know him."
You can be a part of helping change lives, like the Owens family, through this year's Adoption Aid 20/20 Campaign.
Will you join us? Together, let's SEE where hope goes!

Leave a Comment