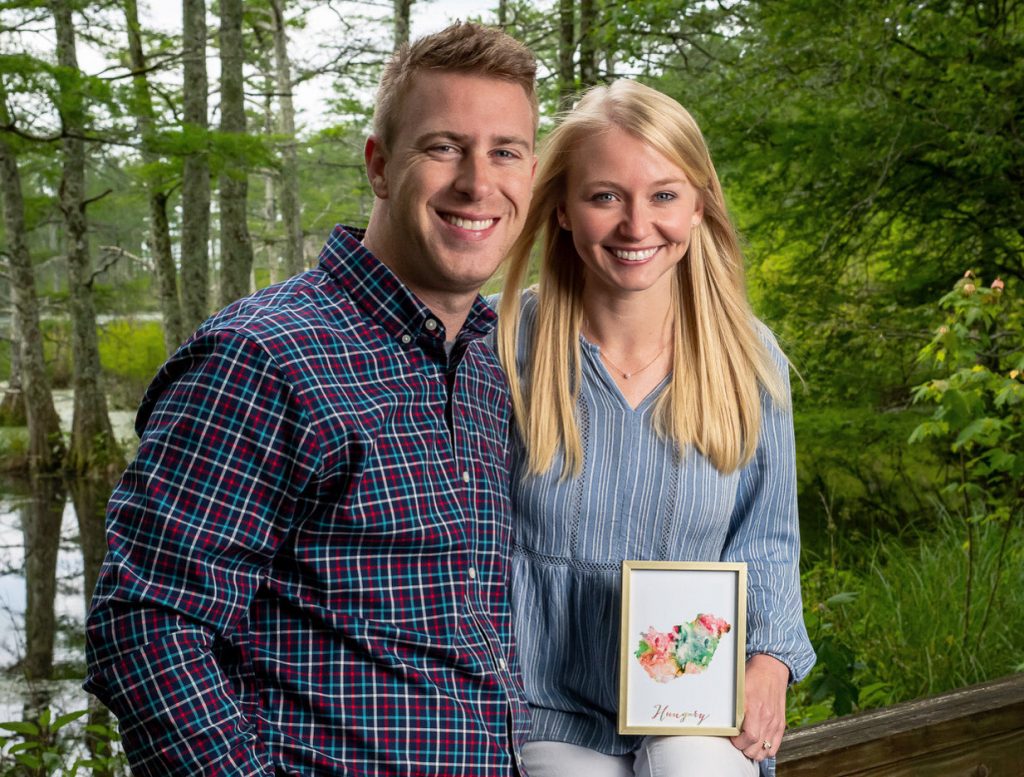 Adoption may not seem like your typical first-date conversation topic, but it was for Katie and Taylor Summers.
"Both of us have always had a heart to care for children in need, especially children without a loving home," Katie said. "So when the time came for us to start growing our family, we naturally leaned toward adoption."
In 2021, Katie and Taylor began the process to adopt from Hungary.
"Through this process, God has taught us that you can love someone before you ever know their name," Katie said. "When we began our adoption process, a small piece of my heart started beating like the heart of a mom … wondering how and where our children are; worrying about their well-being; praying for their happiness, safety, and salvation. God has taught (and is still teaching) me that even now when we feel so far away, he is the one holding our babies. He is their Comforter when we cannot be. He is their Provider and Sustainer when we are on the other side of the world. And one day, when we are able to physically hold them in our arms, God will still be the one who sustains and provides for them. It sounds crazy, but the Lord is molding us into parents before we even know our kids."
Like many families, the Summers were confident that adoption was what God had called them to, but the financial cost still felt daunting. On the advice of their agency, they applied for and were awarded a Show Hope Adoption Aid grant.
"Because of the Adoption Aid grant, we are able to exhale," Katie said. "We had been pinching pennies and holding our breath with every adoption fee that was due. I'll never forget the message I received from my husband one afternoon saying, 'Our adoption has been paid for!' Not comprehending what that meant, I immediately called him. He read our letter from Show Hope explaining that we were receiving a grant that just so happened to be the same amount we needed to cover the rest of our adoption fees. A huge burden was lifted from our shoulders, and we praise God for using Show Hope to help us bring our children home.
"There are not enough 'thank yous' in the world to adequately express our gratitude for making this grant possible," Katie and Taylor continued. "This is so much bigger than money. This is life-changing, kingdom-shaking stuff that will literally transform generations to come for the glory of God. Thank you for allowing the Lord to use you in such an incredible way."
You can be a part of helping change lives, like the Summers family, through this year's Adoption Aid 20/20 Campaign.
For the month of April, generous donors are matching all gifts toward the 20/20 Campaign up to $175,000! This means your gift has double the impact for children and families.
Will you join us? Together, let's SEE where hope goes!

Leave a Comment