Q&A with Dr. Sharen Ford: How Focus on the Family Is Supporting Children and Families Impacted by Adoption and Foster Care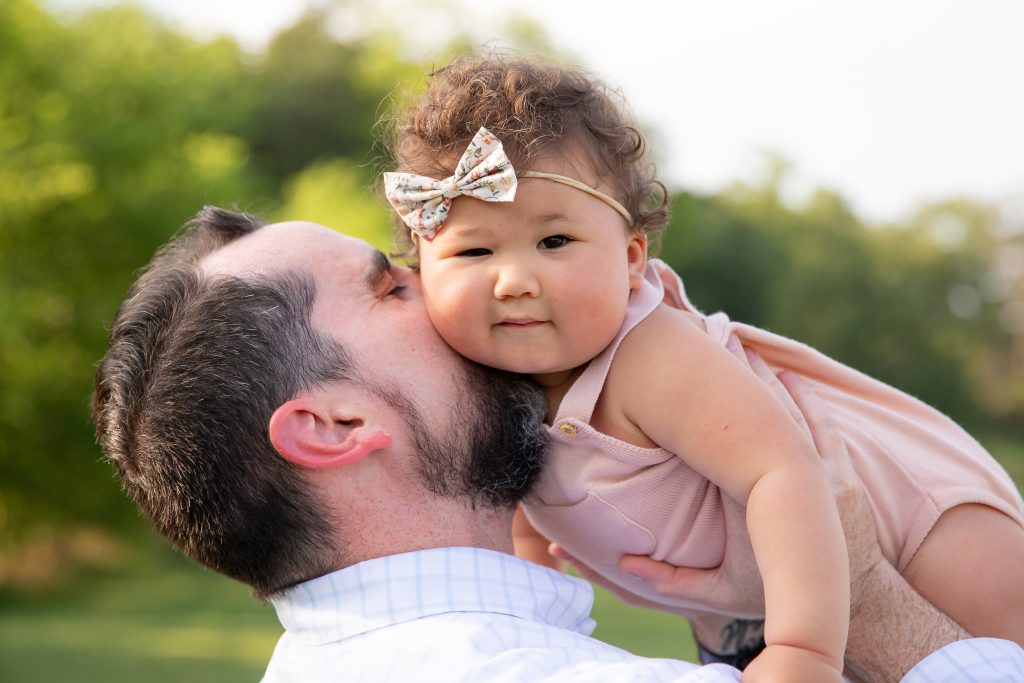 For a few years now, Focus on the Family has served to be a close friend that has helped to bring our annual Hope for the Journey Conference to you. We recently had the chance to chat with Dr. Sharen Ford to learn more about Focus on the Family and its Wait No More program, aimed at resourcing families impacted by adoption and foster care.
Tell us a little about yourself and your work at Focus on the Family.
I am a child and family advocate at heart. I've had the pleasure of being a public servant while working for the Colorado Department of Human Services for 30 years in the Division of Child Welfare. After retiring I was blessed to join the Advocacy for Children's Division at Focus on the Family where I serve as Director, Foster Care and Adoption.
What is the mission of Focus on the Family, and how is that mission carried out?
Focus' mission is: "To cooperate with the Holy Spirit in sharing the Gospel of Jesus Christ with as many people as possible by nurturing and defending the god-ordained institution of the family and promoting biblical truths worldwide." One of the ways our mission is carried out is to speak for those who cannot speak for themselves … vulnerable children.
How is Focus on the Family working to address the needs of children who have been orphaned and families impacted by adoption and/or foster care?
Focus on the Family's Foster Care and Adoption program, Wait No More, provides national events, free resources, [and] present -day content on topics relatable to foster and adoptive parents. In addition to Focus's Wait No More program, we have the privilege to offer families much more to enhance their family's journey. We offer content and services beyond our program:
Access to the Counseling Ministry: We have a staff of licensed professional counselors who are available to listen, pray, and provide guidance.

To request a conversation with Focus on the Family's Counseling Department, call 1-855-771-HELP (4357) weekdays from 6:00 a.m. to 8:00 p.m. (Mountain Time), or complete our Counseling Consultation Request Form: Counseling Services and Referrals – Focus on the Family

Focus's Counseling Network has resources across the U.S. to assist in counseling referrals to a competent counselor near you.
Marriage: Equipping couples to have strong marriages by preparing them through podcasts, articles, marriage assessment, and other resources.
Parenting: Our podcasts, articles, and resources equip families of all sizes to thrive in raising healthy and Christ-like children and youth. We believe that being pro-life is being pro foster care. This is one way that scripture can be applied in a practical way and impact the lives of vulnerable children, their families, the Church, and the greater community at large.
How can an individual or family become involved with Wait No More?
The heart of our Wait No More program is about educating, equipping, and empowering individuals and families to answer God's call to serve in this space. That takes on a different look and feel for everyone. The first place to start is with prayer. One question is asking God, How do you want to use me to serve vulnerable children and their families? Once God has given you direction, our Wait No More resources can help educate in taking next steps.
What encouragement can you offer to an adoptive or foster family on the journey to love and care well for the child(ren) entrusted to them?
One perspective that Focus on the Family would share is … We see you. You are not alone in this journey. More importantly, you shouldn't be alone. God knows you have said "yes" to fostering or adopting. He will send people to walk with you in this journey to love and support you. God will grant you grace and space in moments that you feel overwhelmed. Remember to take moments to exhale, and use that time to regroup and let others support you.

With options for Individuals/Households and Churches/Organizations, there is still time to register for this spring's Hope for the Journey Conference, premiering Friday, April 8, with on-demand viewing through May 31. Learn more and register today here.

Leave a Comment