Show Hope's Medical Care Grants FAQs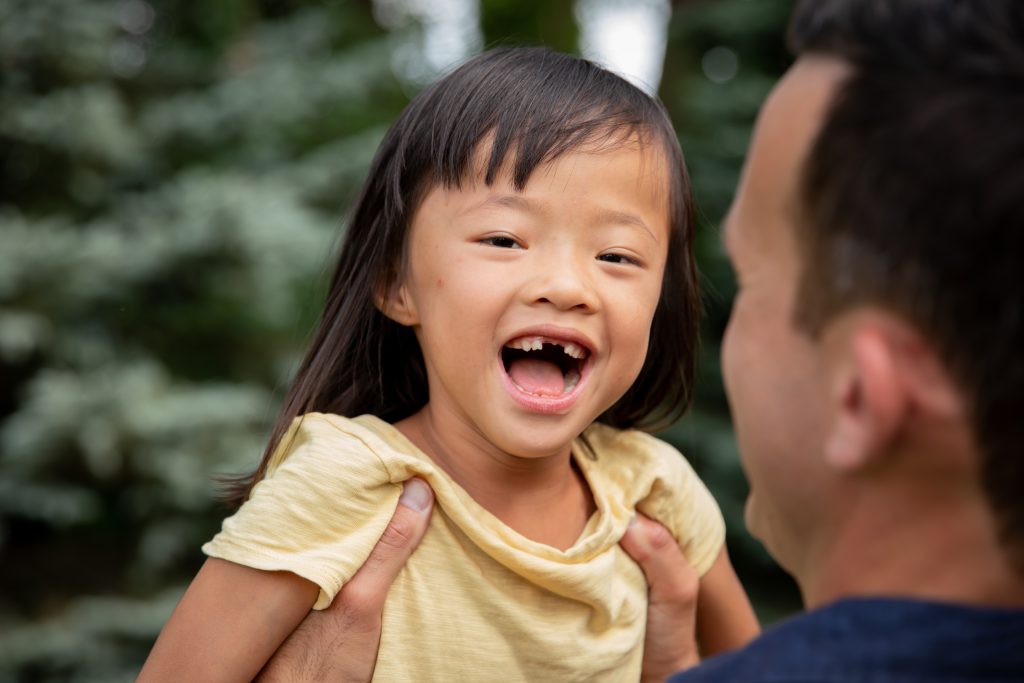 Many children who have been orphaned live with medical needs, with limited access to adequate healthcare. And once home, rising medical costs and access to treatment can be overwhelming for families. In fact, according to a leading adoption agency, 68 percent of the intercountry adoptions they processed in 2019 involved children with special needs.
By leveraging expertise gained from nearly two decades of awarding Adoption Aid grants to the most needy and qualified applicants, Show Hope is positioned well to offer Medical Care grants to financially assist families who have adopted children experiencing medical needs. Knowing financial resources are available to help offset expenses related to caring for a child's complex needs, a family may feel more confident in their ability to provide for a child after welcoming him or her home through adoption.
The following are some frequently asked questions we, at Show Hope, have received in regard to Medical Care grants endeavors.
What procedures are covered with Show Hope Medical Care Grants?
Funding may be utilized for medical care, including procedures, surgeries, hospital stays, physician-administered treatments, medical equipment, and rehabilitative physical, occupational therapy. Medical equipment needs that are eligible for possible funding include wheelchairs, wheelchair, and patient lifts, and/or medical equipment or devices associated with a specific diagnosis as recommended by a physician.
What services are not eligible for a Show Hope Medical Care grant?
Behavioral health, home and vehicle modifications, travel and lodging expenses, preventative dental care, orthodontics, and cosmetic dentistry are not eligible expenses at this time. Funding is not available for clinical trials, medications not approved by the FDA, or for medical treatment that does not align with Show Hope's Statement of Faith.
Can my family apply for a Medical Care grant more than once? And can we apply for two children at one time?
Families can apply for a Medical Care grant multiple times for one child up until that child is 18 years old. There is a three-year waiting period between grant awards per child. Families can apply for multiple children at the same time; however, a separate application for each child will need to be completed.
Do Medical Care grants cover dental procedures?
If dental procedures are necessary to treat a medical diagnosis or additional services are required to accommodate underlying health conditions, applications will be considered on a case-by-case basis with written confirmation from a physician. In general, preventative dental care, orthodontics, and cosmetic dentistry are not eligible expenses.
Can my child's psychotherapy, counseling, or behavioral health with a TBRI trained therapist be eligible for coverage by a Medical Care grant?
At Show Hope, we recognize that many children impacted by adoption may have experienced abuse, trauma, neglect, and/or early attachment injuries for which behavioral health services are often needed. Because every child's journey is unique, behavioral therapy is highly individualized, and plans for treatment can range broadly, making it difficult to determine how to integrate into our historic grant-awarding structure.
At this time, behavioral health services, including counseling, are not eligible for Show Hope Medical Care grants. If cognitive rehabilitative therapy is being pursued to help address a known medical diagnosis, as confirmed by a physician, applications will be considered on a case-by-case basis.
I am pursuing the adoption of a child with known medical needs. Can I apply for a Medical Care grant prior to bringing my child home?
No; your child's adoption must be finalized prior to applying for a Show Hope Medical Care grant.
How long will my child's Medical Care grant award be active?
After 24 months, a grant will be eligible for termination if the family has not submitted an extension request in writing to Show Hope. All grant funds expire 24 months after the award date unless an extension is requested in writing. After 36 months from the award date, the grant will fully expire and the applicant will need to submit a new application. Once a Medical Care grant is awarded, Show Hope reserves the right to determine if any major amendments to the medical care plan occurred or if any issues were raised that would disqualify the applicants from receiving a grant.
I am a Show Hope donor. Can I designate my financial gift to a particular family or child who has been awarded a Medical Care grant?
Due to Show Hope's 501(c)3 status and IRS tax regulations, monetary gift donations cannot be designated to a specific child or family who has been awarded a Medical Care grant.
We received a Show Hope Adoption Aid grant for our child's adoption. Are we eligible to apply for a Medical Care grant for this same child as well?
Yes! If you are a recipient of a Show Hope Adoption Aid grant, we encourage you to apply for a Medical Care grant once your child's adoption has been finalized and if your child's medical needs meet our qualification and eligibility requirements.
My adopted child has been home with us for ten years and is now in need of a medical procedure. Do we still qualify for a Show Hope Medical Care grant?
Yes! Medical Care grants can cover a vast array of medical needs, even needs that have arised long after a child has come home. Children up to 18 years of age, and whose adoption has been finalized, are eligible if they are receiving medical care in the U.S..
Who receives the payment for my child's Medical Care grant?
Show Hope's preference is to pay a medical care provider directly for services received by a family. If payment has already been made by the family to the medical care provider, Show Hope can reimburse the family's expenses with proof of payment and an invoice/receipt from the provider.

Leave a Comment