Real Families, Real Impact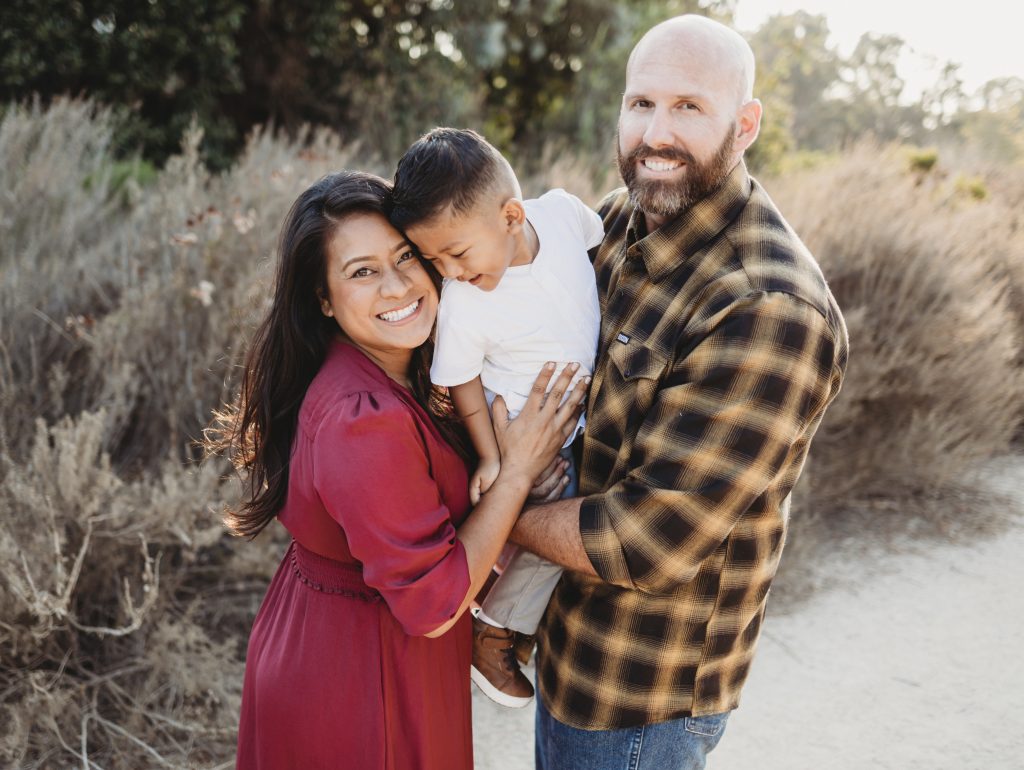 Every month, thousands of people help make Show Hope's Adoption Aid grants possible through their sponsorship support. Along with their giving, Show Hope sponsors are invited to follow the adoption journeys of some of the families being impacted, so they can come alongside them in prayer. Families like the Jameses, who we first introduced you to during our fifth annual 20/20 Campaign in the spring of 2020.
In 2018, after 11 years of infertility struggles and heartache, Kim and Jared James began the process of adopting from Thailand with the help of a Show Hope Adoption Aid grant. And in 2019, they were matched with their son. The following are excerpts from their journey to bring him home.
JUNE 2020
We recently received our third progress report on our baby boy. He is now a year and 5 months old. His health and development are meeting expectations. These updates bring us joy as we continue to wait for our first approval from the Thailand government before we can travel.
Due to the rapid spread of coronavirus in Thailand and the rest of the world, there has been a temporary halt to our adoption for the safety of their staff, children, and families. In February 2020, the Thailand Child Adoption Board (CAB) initially advised us they would not be meeting with families, and there is no established date for when it will resume. It's all dependent on COVID-19 and when it subsides. There has been some anxiety, but we know God holds the timeline in his hands—and we are grateful!
This is his agenda, and we feel complete peace about where we are on this journey. Please pray that there has been much progress with the Thailand CAB, and many families, including us, will have their cases reviewed and approved soon.
AUGUST 2020
We are excited to share there has finally been some movement on the adoption front! We received the "First Approval" as it's called. Essentially, this means, after a little more paperwork and, God willing, the lifting of the travel ban, we may be able to travel and bring home our son. Right now, Southeast Asia is still under a no-foreign-travel lockdown as far as we know. However, we can still get all the paperwork and documents needed for travel and immigration done on our end, so when the time does come, we can travel quickly. Patience is the name of the game. We know our faithful God is in control of all of this, and his will is done. In this, we find comfort. God bless you and the amazing work Show Hope continues to do!
OCTOBER 2020
We are finished with paperwork for a while and are now just waiting to bring home our boy! We have read and heard rumors of travel to Thailand opening in the near future, and we are continuing to trust the Lord in whose hands all of this lies. Hopefully, our next update will be with our son home with us. God bless.
DECEMBER 2020
We received wonderful news before Thanksgiving. We finally got our travel date and have booked our flights for January 22, 2021, to travel to Thailand and bring home our son! There is a mandatory two-week quarantine in Thailand before we can proceed with our normal adoption itinerary. Instead of staying there for the typical two weeks, it now has been extended to a little more than four weeks. We also have to file for a single-entry tourist visa which requires additional paperwork and medical actions before our flight. We have been busy, buried in paperwork and planning. The unexpected quarantine and visa have been a whirlwind for us and our expenses. Thanks, again, for all you do! Please continue to pray for the logistics to be figured out, additional paperwork to be approved in a timely manner, financial peace, and for the U.S. and Thailand's borders to stay open.
FEBRUARY 2021
We are finally in Thailand to get our son! We are currently in a government-mandated quarantine hotel for 15 days (writing this on the eighth day in). We are scheduled to meet with his caretakers virtually on February 10 and actually unite with our son on February 11. We are praying for the Lord's blessing on us as we are required to take COVID-19 tests weekly while we are here and then before we can fly once more. We are especially praying for our boy that he will bond quickly to us and that God will give us patience and understanding as he grieves. Thank you for your support and prayers.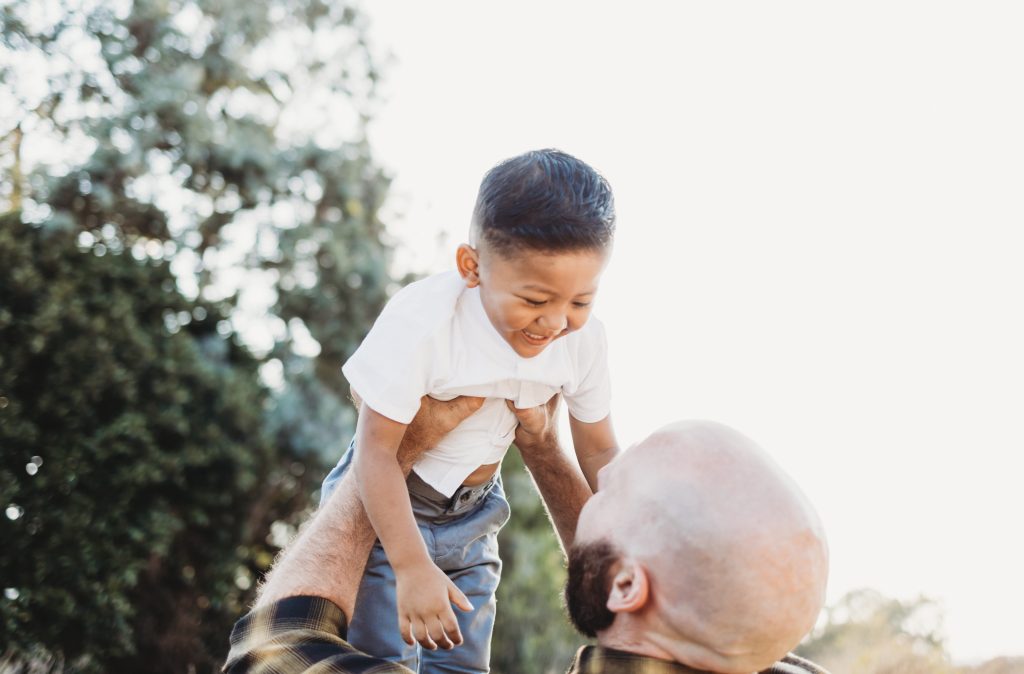 APRIL 2021
We have now been home for seven weeks! We continue to reminisce about our Thailand trip, the food adventures, hotels, favorite spots, views, smells, sights, and sounds. We surprisingly miss it so much, even though we traveled during a pandemic. You would think the tight restrictions, rules, and additional caution would have dampened our trip, but the experience of it all (good or bad) made our trip—and it's something we will remember forever.
Now that we are home, navigating our lives as a family of three, we can confidently say our life has definitely changed! We thank the Lord for getting us to Thailand and back safely. It is exciting to reflect on the victories and how far we have come. Our son has bonded and transitioned into our family beautifully, and it's been such a sweet experience. He has adjusted so naturally.
Our son is an amazing eater and loves our home and doggies. He enjoys being outside and plays with his car, toys, and work tools often. He is a fast learner and has picked up on various family routines such as prayers before meals. He will actually fold his hands and say, "Amen."
As we see him becoming comfortable with us and the new environment, we are seeing his personality emerge. He is such a sweet, silly, funny, daring, active, loving, and brave kid. We began introducing him to our extended family after three weeks of being home, and he interacts with everyone so well! We have already had many of our firsts with him which has been absolutely amazing—such as his first haircut, trip to the beach, the aquarium, cooking, baking, chores, and more.
We love seeing how incredible God has made our family. What a tremendous blessing that God has given us this significant role in our son's life.
Thank you, Show Hope and sponsors, for your prayers and support. We are so humbled by the blessing we received to help bring our boy home. We are forever grateful for the opportunity to share our story.

Leave a Comment