Registration Is Now Open for Hope for the Journey 2022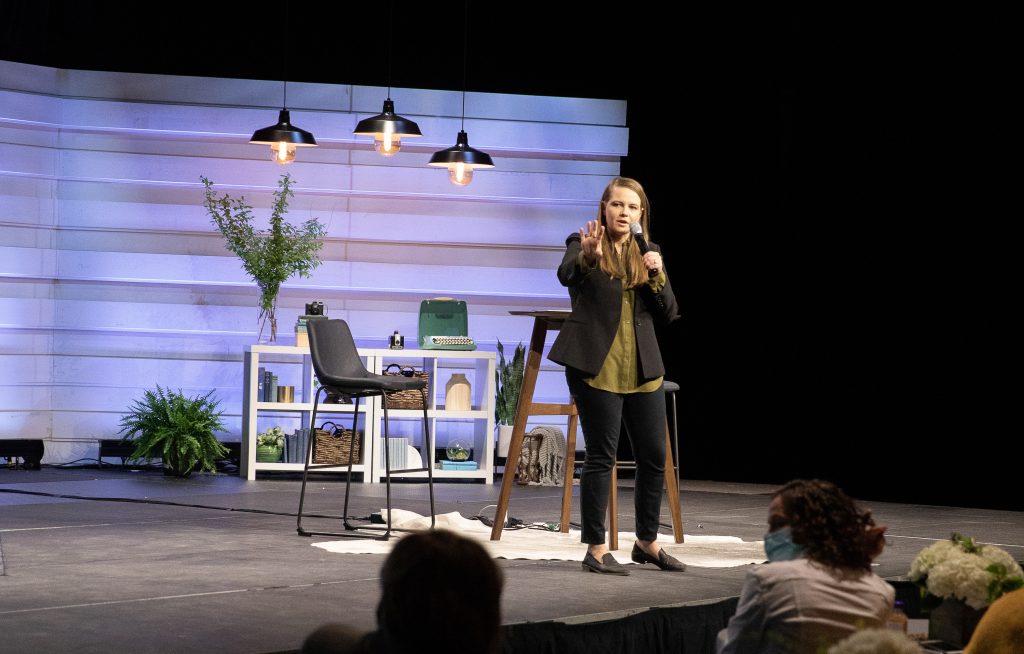 In April 2021, Show Hope premiered its new Hope for the Journey Conference (formerly the Empowered to Connect Conference) with more than 10,000 individuals, churches, and organizations participating. And in 2022, the second annual Hope for the Journey Conference will premiere on Friday, April 8, with a broadcast period open through May 31, 2022.
Children impacted by adoption and/or foster care have often experienced early attachment injuries related to loss, abuse, trauma, and/or neglect. Caring holistically for these children requires a deeper understanding of their complex needs and insight on how to help them overcome social, emotional, and behavioral challenges.
Developed by Dr. Karyn Purvis and Dr. David Cross from the Karyn Purvis Institute of Child Development at TCU (KPICD), Trust-Based Relational Intervention® (TBRI®) is an attachment-based, trauma-competent model for caring well for children impacted by adoption and/or foster care.
According to the KPICD website, "TBRI uses Empowering Principles to address physical needs, Connecting Principles for attachment needs, and Correcting Principles to disarm fear-based behaviors. While the intervention is based on years of attachment, sensory processing, and neuroscience research, the heartbeat of TBRI® is connection."
"At our very core, there exists a deep desire and fundamental need for connection, belonging, and security found only within relationships. This eternal truth can be traced back to God creating humanity in his image," Show Hope Executive Director Emily Chapman Richards explained. "Furthermore, the image is made visible in the person of Jesus Christ as Emmanuel, God with us. As parents and caregivers, we have the incredible opportunity to discover this truth together alongside our children."
The 2022 Hope for the Journey Conference will include TBRI principles along with truths foundational to the gospel of Jesus Christ as Show Hope works to resource and equip parents and caregivers meeting the everyday needs of children impacted by adoption and/or foster care. The conference will also serve churches and organizations that are supporting these families and communities.
Structurally, the Hope for the Journey Conference will include five high-level learning modules based on the foundational principles of TBRI along with a fifth teaching component, The Gospel + TBRI. (For 2022, The Gospel + TBRI will focus on practically equipping churches to further implement and champion trauma-competent care within their communities.) Embedded within each learning module will be a "Going Deeper" teaching video on a select topic as well as one practical, encouraging "Practical Perspectives" video featuring the voices of adult adoptees/foster care alumni as well as adoptive and foster care families—all new for the 2022 conference.
"As we often say at Show Hope, the adoption journey doesn't end the day a is child is welcomed home; in fact, the journey is just beginning. With that in mind, it is our prayer that the Hope for the Journey Conference will serve as an encouragement for children and families," Show Hope Co-founder Mary Beth Chapman said. "As it has been for more than a decade, our vision will not waver in working to provide practical resources and teaching to better equip parents, care providers, and churches in their journeys to love and care well for the children entrusted to them."
Registration for the 2022 Hope for the Journey Conference is now open with special prices for early registrants—both individuals/households and churches/organizations. To learn more or register today, visit showhope.org/hopeforthejourney.

Leave a Comment