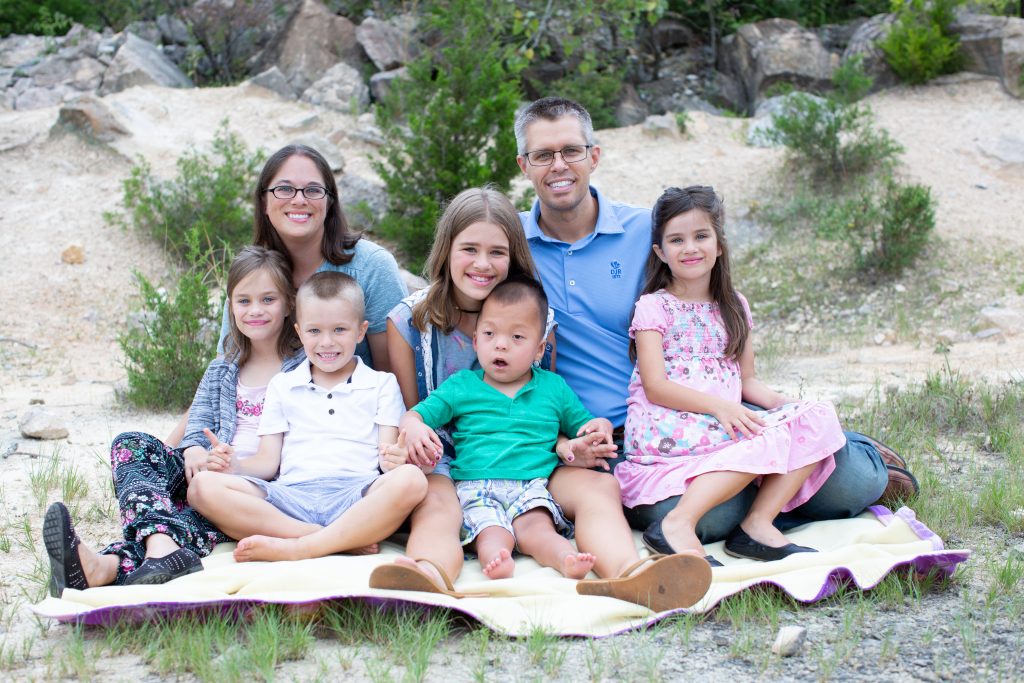 How the Adoption Journey Doesn't End the Day a Child is Welcomed Home
For Abby and Ryan Abbott, the path to bringing their son Theo home began years before he was born. In fact, for Abby, it began before she ever met her husband.
"I always wanted to adopt, even from a young age," Abby said. "Ryan really wasn't on board at first, so I didn't push it."
Ryan's change of heart, though, came unexpectedly while he was deployed in Afghanistan.
"We had just had our second child right before he left. It was a difficult time, but God really used it," Abby explained. "I prayed a lot and prayed specifically about adoption—that if it was something the Lord wanted for us, he would change my husband's heart."
After deployment, Ryan came home changed. He was open to adoption. They waited a few more years for the right timing and welcomed two more children by birth. Once Ryan left the Army with life feeling more stable, the Abbotts felt like the Lord had opened a door, and it was time to adopt.
As they began researching adoption outside of the U.S., Ryan and Abby learned that waiting children with medical needs in other countries often face greater barriers to adoption. And with that learning, their hearts were directed to pursue intercountry adoption, specifically in Burundi. Then, the wait began.
"As we waited and prayed, we went through the medical needs checklist, and we found we were open to a lot—more than we expected," Abby said. "Our agency came to us and said, 'We really aren't seeing adoptions from Burundi for kids with special needs. They don't even prepare files for [these children].' Through their help and direction, we started looking at other countries and prayed a lot."
Then, a spring newsletter arrived from their agency that changed everything. At the bottom of the newsletter, they shared profiles of waiting children from other country programs, including China. And it was there that they first saw Theo's face. The Abbots asked to see his file and began to consider changing directions.
"I was 100 percent all-in, but my husband wasn't," Abby said. "I remember he went out on our back deck to prepare a Sunday school lesson, and I sat inside and prayed for him. I prayed that the Lord would give us an answer through his word. Thirty minutes later, my husband came inside and told me he was ready to change countries and adopt Theo. So we started the paperwork all over again to bring him home."
The Abbotts had heard a little bit about Show Hope through Co-founder Steven Curtis Chapman but started looking into the programs more after applying for and receiving an Adoption Aid grant. What they didn't know at the time was their son was actually being cared for at a Show Hope- supported Care Center in Beijing.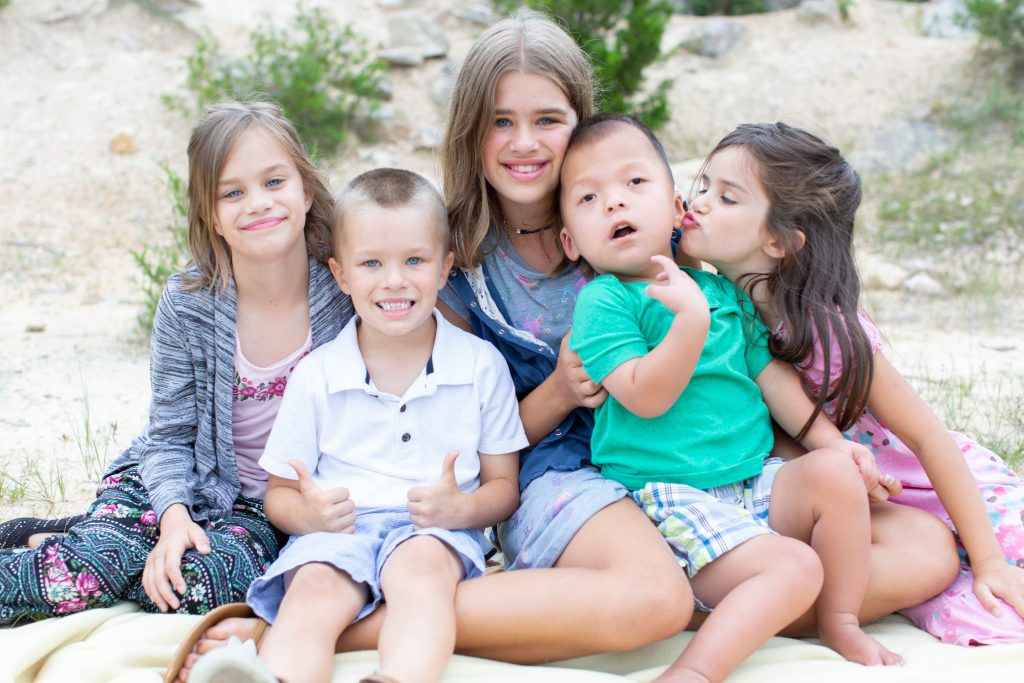 "When we first brought Theo home, we really did not have any idea the extent of his medical needs," Abby explained. "There were a lot of tests and diagnoses. You try to prepare yourself for the worst, but you have no idea what it's going to be like until you're going through it.
"When we were looking to adopt, we knew there would probably be additional things that would come up medically," Abby continued. "But if you were to ask me two years ago if I could adopt a child with this extent of medical needs, I don't know that we would have moved forward with the adoption. But praise God we didn't know because we can't imagine life without him. It's God's sovereignty. He knew the amount of information that we needed to know."
In the Abbotts' case, it wasn't one major, expensive surgery they needed to cover. Instead, before long, the medical costs and hospital stays added up to more than they realized. So when they saw Show Hope offered Medical Care grants, they applied.
"It was such a blessing to receive it, especially knowing that Theo will have more medical needs in his future," Abby said.
When Theo came home in November 2019, a family of six became seven, and life changed completely— and for the better. Theo lights up when he sees his siblings, and they flock to him, loving and appreciating all that he is. He's transformed since coming home and so has the rest of the Abbott family.
When asked what she would tell a family considering adopting a child with medical needs, Abby said, "I don't think there's any amount of preparation you can do that could ever be enough. But all of the hard is 100 percent worth it.
"There's nothing too hard to make it feel like I don't want to do this anymore," Abby continued. "That thought has never, ever crossed our minds. Our kids never ask why he is the way he is. They just accept him for who he is. Theo joining our family has taught them a lot about accepting people for the person God made them to be."
As we often share, the adoption journey does not end when a child is welcomed home; in many ways, it's just the beginning. And for children experiencing medical needs, this truth is underscored. That's where Show Hope steps in. With families like the Abbotts, who have invited Show Hope to be a part of their journeys—through Adoption Aid, Care Centers, and now, a Medical Care grant—it is a gift to SEE where hope can and will go.


Leave a Comment