Show Hope sponsors' monthly gifts of $35 or more go directly toward families being built through the help of our Adoption Aid grants, and without their generous and faithful support, this work would not be possible.
As sponsors help make these grants possible through their giving, they also have the opportunity to follow the stories of a few of the families impacted and come alongside them in prayer. Below, read a recent update from one of these families, the Townsons.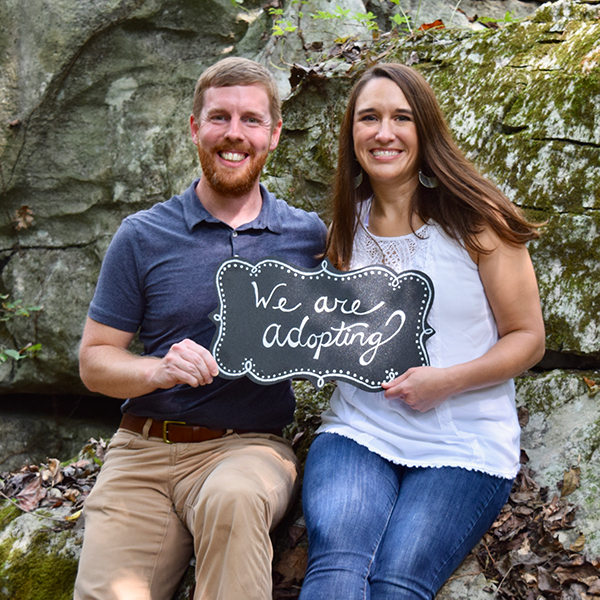 "If you look at the world, you'll be distressed. If you look within, you'll be depressed. But if you look at Christ, you'll be at rest." — Corrie Ten Boom
Corrie Ten Boom's quote is relevant as we look at the state of our country and world. Five minutes on social media fills us with distress and worry. While social media bombards us with overwhelming news information, our newsfeeds can often be infiltrated with self-help and the power of positive thinking articles and memes. However, it doesn't take long to realize how futile the quest toward self-enlightenment is. As we recognize our own inabilities, we are driven into depression. Where can we find rest? Corrie was right when she said, "look at Christ, you'll be at rest."
You may ask how Corrie's quote applies to our adoption, but it truly sums up our story and the battle we face daily to "look at Christ." Looking at the current state of the world brings so much distress to our hearts. COVID-19 is still alive and well, international travel is almost nonexistent, and even where travel is happening, other legal systems are not processing adoption paperwork. We have sat through months of silence and stalled processes, and it is easy to stop looking at Christ and to start trying to rely on our own strength. We can testify that we are not strong enough to endure this journey on our own, and it has led us to anger and depression often. However, in all of these world events and inner struggles, God has been faithful. He has used his word and our friends and family members to remind us to "look at Christ" in the midst of it all. He has given us moments of rest even in our grief.
We have still not received any word about a possible court date, and as far as we know, the court systems are still closed in our daughter's city. Our caseworker and the team in India are working hard to advocate for our case, and we pray we will have answers soon. We ask that you will join us in praying for these things and that God will grant us rest as we look to Christ.

—Nathan and Jessica Townson

To be part of this life-changing work and to follow some of these stories of hope, become a Show Hope sponsor today.

Leave a Comment