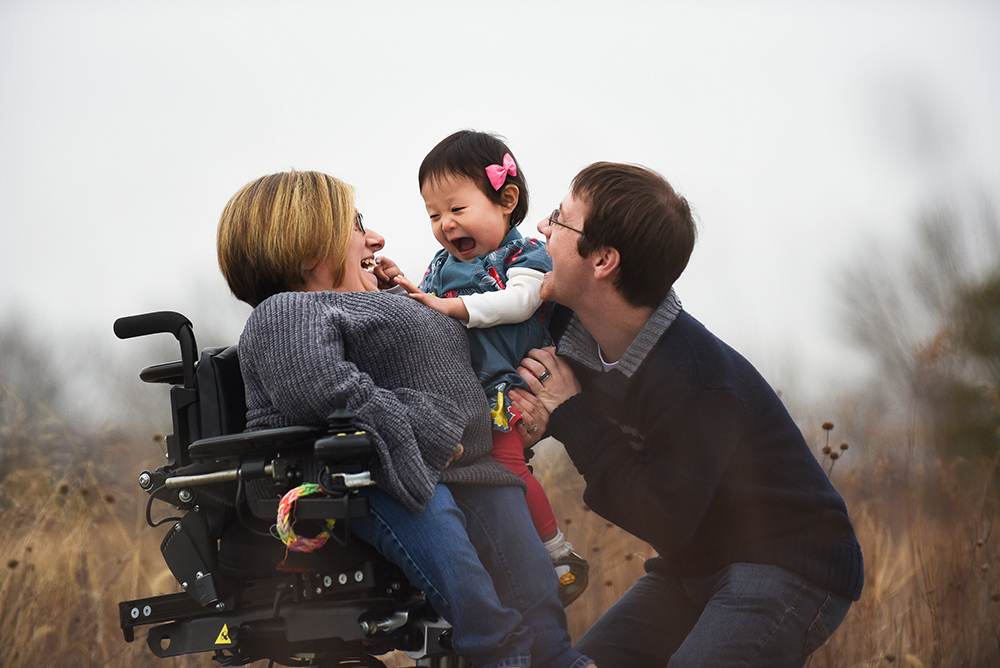 Hershey, Pa., is known as "The Sweetest Place on Earth," but the legacy of candy tycoon Milton S. Hershey extends beyond one of the world's largest chocolate factories. "Chocolatetown, USA" is also home to Penn State University's Milton S. Hershey Medical Center.
This medical center, and specifically its children's hospital, has been a lifeline for countless families and children, including Adam and Pam Smith.
Adam was born with a rare congenital heart defect that, at the time of his birth, carried a very high mortality rate. Pam has osteogenesis imperfecta (OI), or "brittle bone disease."
Years before ever meeting one another, both Adam and Pam received a life-changing surgery at Hershey Medical Center. And, years later, Pam would graduate with a medical degree of her own after training at the same medical center.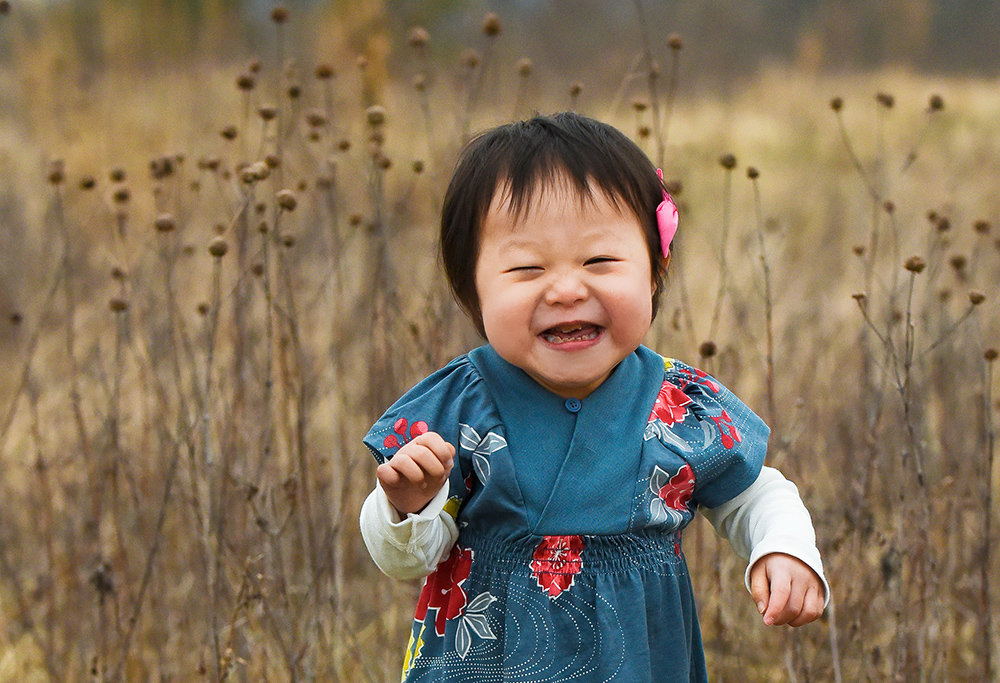 Through their personal experiences with childhood medical conditions, Adam and Pam had felt God leading them to adopt a child with medical needs. Early in their marriage, the Smiths learned of a foster home in China for children with OI. Encouraged and inspired by what they learned, Adam and Pam began to feel more and more drawn to the country of China.
When the time came to begin the process of growing their family, the Smiths again thought of China. But they had some concerns.
"Because of our medical histories, we feared that China would not grant us approval to adopt a child," they said.
But God made a way. And in February 2017, after months of waiting, the Smiths were matched with their beautiful daughter, Lilly.
"The journey to bring Lilly home was a long one filled with peaks and valleys," the Smiths said. "There were days filled with joy as we would reach a milestone, such as pre-approval for Lilly or travel approval for China. But there were also challenging days, such as the waiting periods leading up to pre-approval or traveling in a country that is not as accessible as the United States."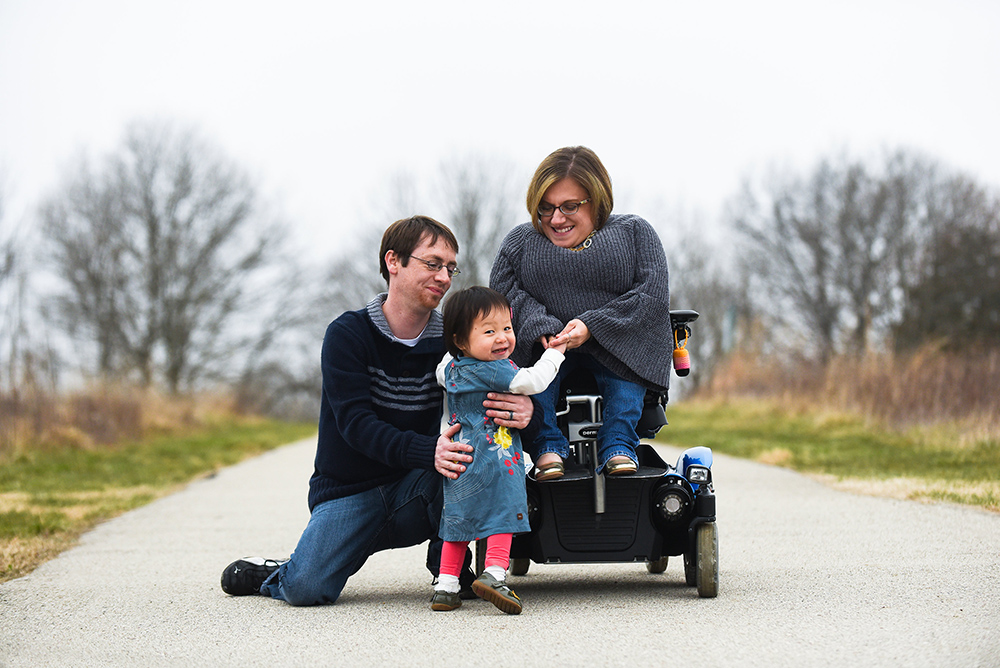 And then there was the financial challenge. With the added burden of Pam's medical school loans, the Smiths knew the cost of adoption would be too great to face alone.
"There were many times during the process that our faith was tested, but we always knew God was guiding us," the Smiths said. Their journey to becoming a family would not have been possible without the generosity of countless individuals.  
"The Show Hope Adoption Aid grant that we received allowed us to focus on other important aspects of our adoption without having to worry about where the extra money was going to come from," they said. "We are truly grateful to the Show Hope donors and hope that each of you is blessed for your kindness."
Lilly has been home for more than six months now, and the Smiths say her transition has been remarkable. She is clever, playful, and seems to learn a new skill every day. Lilly also has OI.
Someday, Pam hopes to open a medical home for children with conditions like Lilly and herself.
Though their story looks different than Adam and Pam may have imagined it years ago on their first date in Hershey, Pa., they are in awe of the story God has written for their family. It has been challenging and beautiful, but most of all—sweet.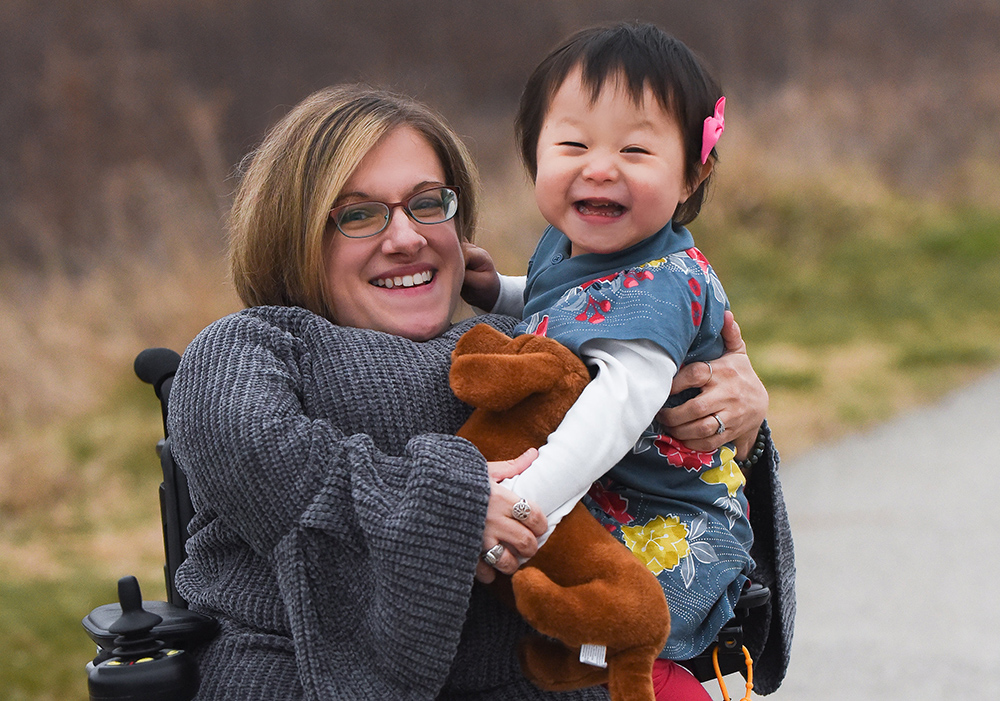 To stay up to date with the work of Show Hope, follow us on Instagram, Facebook, and Twitter or subscribe to our newsletter!

Leave a Comment