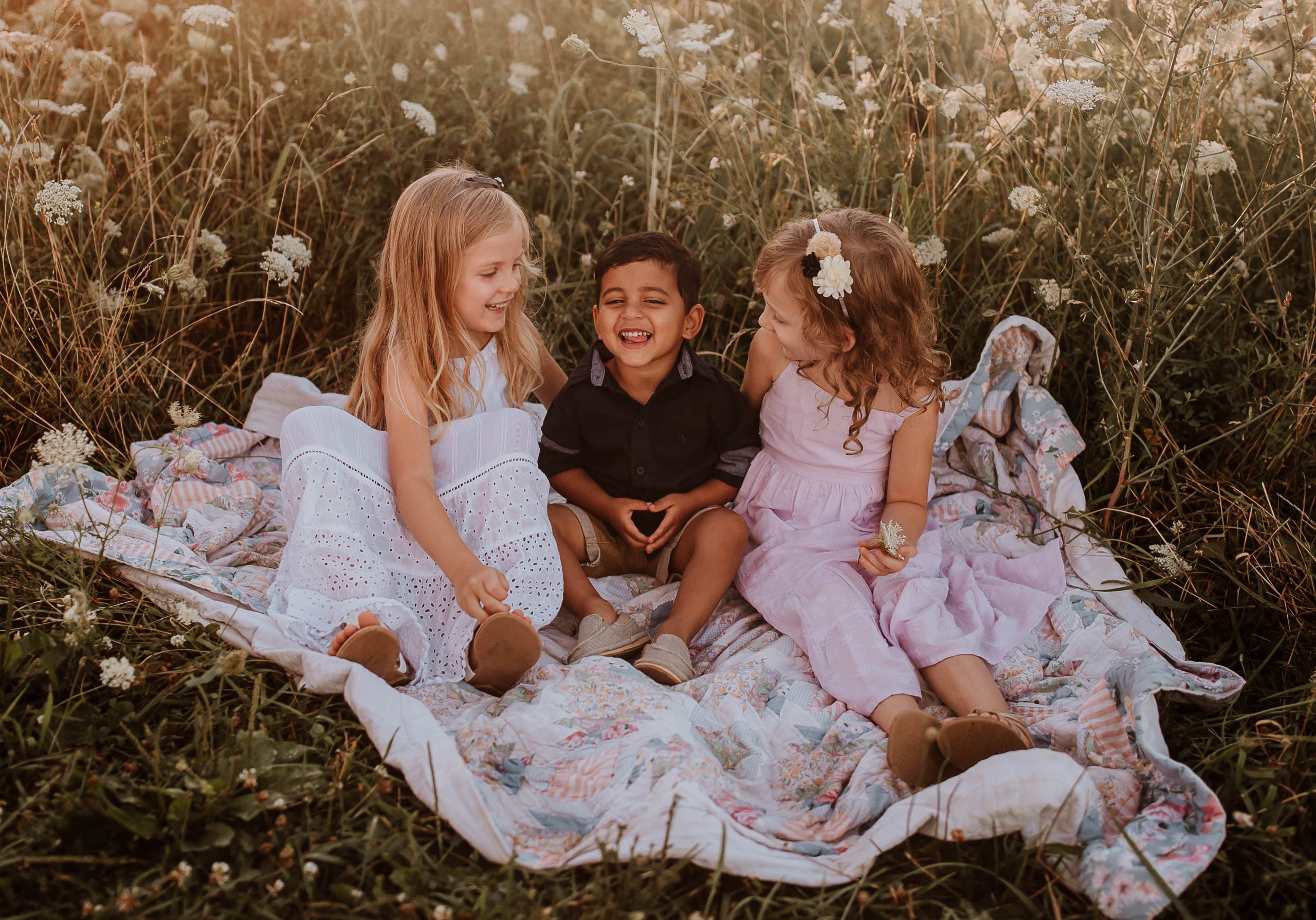 Below, you'll find three specific stories of Jesus revealing God's heart for children.

Jesus' unwavering life of love is the clearest glimpse we have into the heart of God.
Everywhere Jesus went, he broke down barriers in order to bring light and life. His message of repentance, forgiveness, and mercy offered hope to the disenfranchised, broken-hearted, and hurting. Today, he continues to call each of us to himself through love and grace.
One amazing way Jesus showed us God's heart was through his love for children. In a cultural era when children were not seen as incredibly important, Jesus took the time to show us how God sees and loves them.

1. Let the Little Children Come to Me
"Then children were brought to him that he might lay his hands on them and pray. The disciples rebuked the people, but Jesus said, 'Let the little children come to me and do not hinder them, for to such belongs the kingdom of heaven.' And he laid his hands on them and went away" (Matthew 19:13–15). 
Anyone who frequented church growing up is likely familiar with this story. Familiarity can diminish meaning, and when something meaningful is said too much, it can even become a cliché. But that shouldn't be the case for this particular passage.
In this story, Jesus is breaking cultural norms. More than that, he is going out of his own way to show how much he rejoices over children. He disrupts standards by welcoming children into his presence when he could have been focusing on adults.
By doing this, he is putting his Father's heart on display for the world to see. It was revolutionary at the time, and we have the opportunity to share that revolutionary kind of love today.
2. Become Like Children
In Matthew 18, we find Jesus' disciples having a dispute.
"At that time the disciples came to Jesus, saying, 'Who is the greatest in the kingdom of heaven?'" (18:1)."
With his answer, Jesus made more than a paradigm shift. He flipped the cultural stance on power upside-down.
"And calling to him a child, he put him in the midst of them and said, 'Truly, I say to you, unless you turn and become like children, you will never enter the kingdom of heaven. Whoever humbles himself like this child is the greatest in the kingdom of heaven'" (18:2-4). "
Here, we see Jesus not only speaking of the hope of the gospel to the poor and hurting, but he specifically identifies the inherent worth and beauty of children. He shows that God looks upon children with an intense, welcoming love.
3. Jairus' Daughter
Jesus was always, as one might say, in high demand. In several stories, we see him overwhelmed by crowds that he seeks solitude . Other times, we find him escaping a mob.
His reputation had spread far and wideJesus performed many miracles. He healed many people. As John wrote, "Now there are also many other things that Jesus did. Were every one of them to be written, I suppose that the world itself could not contain the books that would be written."
This should make us focus even more on the stories the authors of the Gospels chose to share. That is why the story of Jairus' daughter is so astounding. Out of everything he could be doing, Jesus takes time to visit the house of a ruler of the synagogue to bring his daughter back to life.  He could have been healing much more prominent figures in the cultural hierarchy of the time. Instead, he breathes life into a little girl, showing us God's incredible heart.
In each of these instances, Jesus' actions show the will of God—to love, to welcome, and to give life. We, too, have the opportunity to love and care well for children. We have been invited to act similarly as Jesus. So the question remains, what can we do?
Today, we invite you to prayerfully consider how you can join us, here at Show Hope, in our mission to care for orphans by engaging the Church and reducing barriers to adoption.
First, pray.
Prayer is vital to Show Hope's continuing work, so we humbly invite you to join us in asking for God's provision and direction for today and the future. For more specific opportunities to pray, check out our "How You Can Join Us in Prayer" blog post.
Second, share.
You know individuals and families that we don't. You have your own unique community and sphere of influence, so we invite you to share about Show Hope and our work with family, friends, and community.
Third, learn.
Perhaps you have thought about growing your family through adoption or just wondered what the process involves. If so, we strongly encourage you to check out HowToAdopt.org to learn more.
Fourth, mobilize.
Gather friends and/or family to participate in Show Hope's Student Initiative, Pause Campaign. Pause Campaign educates students on tangible steps they can take in making a difference in the lives of children who have been orphaned. We provide all of the resources and training needed to get involved and successfully complete the campaign—at no cost. We believe that students do not have to wait to use their gifts and talents to begin making a meaningful impact in the lives of others. If you are a student or student leader, we invite you to start making a difference for waiting children through Pause Campaign!
Fifth, give.
The need is great, but there is hope. How will you respond to the needs of children who have been orphaned around the world? By donating, you are joining in the movement to restore hope to waiting children. Give now. 

Leave a Comment