Dr. Karyn Purvis: A Legacy of Hope and Healing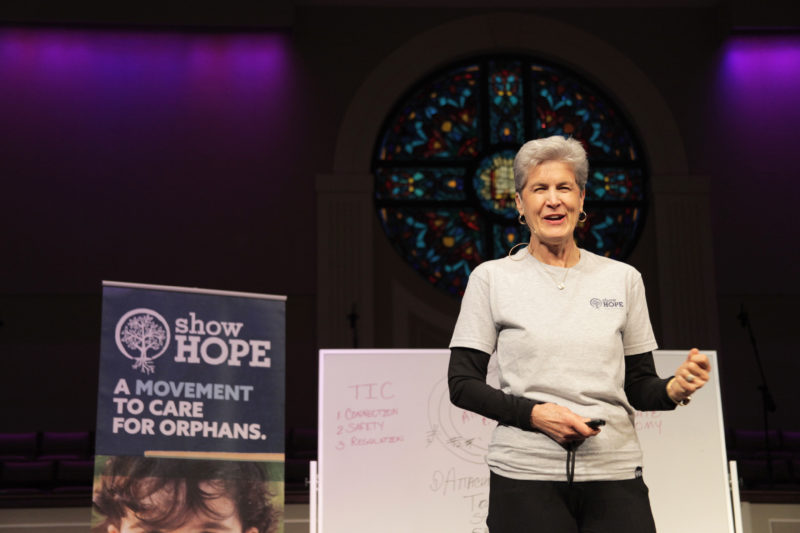 It was such an honor to once again present the Empowered To Connect Conference and Simulcast last week. Thank you for taking the time to join us for such an important event. As many of you have likely already heard, we are deeply saddened to share that Dr. Karyn Purvis passed away on Tuesday April 12, 2016 after a long battle with cancer. And although our hearts carry such a great sadness, we are so deeply grateful for her life and the legacy of hope and healing she leaves to so many. I can only imagine that, "Well done, my good and faithful servant," may have been translated, "Woo hoo! Good job, buddy!" accompanied by a high-five (and it is well possible that the Great Banquet include her favorite green tea frappuccino). It is humbling that God would allow such an amazing event to be the capstone of her work on earth, and the beginning of the legacy that will continue due to her tireless efforts for children from such difficult beginnings.
The nationwide participation in the Empowered To Connect Conference was a testament to what mattered most to Dr. Purvis: Real change and healing in the lives of children who have experienced neglect, abuse, and trauma. She offered us insight into our children and into ourselves. The passion and excellence with which she poured into her colleagues was most evident as each one presented with expertise, understanding, and genuine love for children, families, and those who serve them.
Terri and I believe that our children, grandchildren, and the future generations of our family will experience better lives because of the influence Dr. Purvis has had on our lives through her work. It is this belief in particular, that drives our passion for Show Hope to bring the principles of Trust-Based Relational Intervention® to all who parent and serve vulnerable children through the Empowered To Connect Conferences
We are thankful for you presence at the Empowered To Connect Conference and Simulcast. We pray you felt encouraged and empowered by the insightful teaching, hope-giving resources, and the overwhelming evidence that you are not alone.
Dan Coley and the Empowered To Connect Conference team

Leave a Comment