Show Hope Fundraising Banquet Raises More Than $1.2 Million!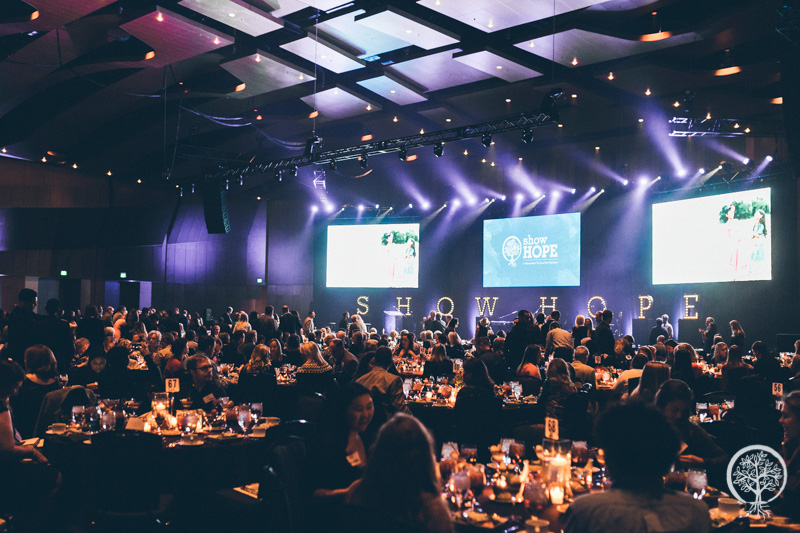 Saturday night was unforgettable. We hosted our 11th Annual Fundraising Banquet at Music City Center in Nashville, TN. Together with hundreds of supporters from around the country, we surpassed our goal and raised $1,258,717 to help bring orphans into families!!! We want to say thank you to everyone who made it to Nashville and celebrated with us.
At the beginning of the evening, we set a goal to raise $1 million for the world's waiting children. We knew it was ambitious, but we also knew that our Lord is the Father to the fatherless. His strength is made perfect in our weakness. The spirit of generosity that embodied each individual in that room was such an incredible blessing to witness! The money that these generous supporters donated on Saturday night is a huge step toward our annual fundraising goal of $12 million! Praise God!
We are so grateful for everyone who participated in the evening. Max Lucado shared about the power of prayer, Dr. Karyn Purvis was honored for her life-changing work with Empowered to Connect, Robin and Joyce Hill of the New Hope Foundation shared about their work with orphans in China and their partnership with Show Hope, and Steven Curtis Chapman closed the evening with beautiful worship to the One who sets the lonely in families. Glory be to God.
Whether you were with us in person or with us in prayer, you have helped us restore the hope of a family to thousands of children over the past eleven years. Your faithful obedience has made a huge difference in the lives of waiting children all over the world! If you'd like to join together with our supporters from Saturday night and help Show Hope raise $12 million to care for orphans in distress, click here to donate. Your gift will transform a child's life!

Leave a Comment