2023 Adoption Hall of Fame Inductee Mary Beth Chapman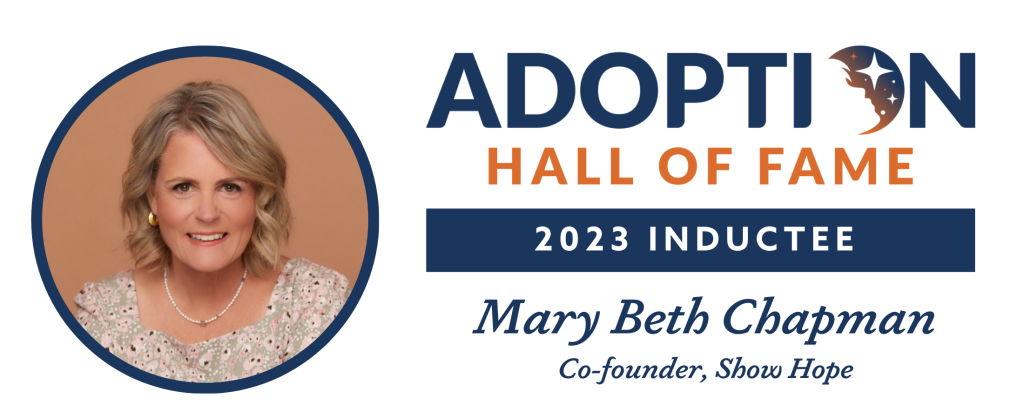 In late October, the National Council for Adoption (NCFA) announced Show Hope Co-founder and Chairman of the Board Mary Beth Chapman as the 2023 inductee to the Adoption Hall of Fame. This award is given to recognize those who exhibit outstanding dedication to service and sacrifice to the cause of adoption and those who have positively impacted the practice of adoption.
For more than 20 years, Mary Beth has been a torchbearer in advocacy and support for children and families, guiding Show Hope to become an internationally recognized voice in adoption and child welfare. Since our founding in 2003, more than 8,600 children have come to know the love and permanency of a family through the financial support of Show Hope's Adoption Aid grants while nearly 140,000 parents, caregivers, and professionals have received practical resources and training through our annual Hope for the Journey Conference. For nearly 15 years, more than 2,700 children received care at multiple Show Hope-supported Care Centers in China, and today, through our newest endeavor, more than 100 families have been recipients of a Show Hope Medical Care grant, with its aim to financially assist families with medical expenses for their children welcomed home through adoption.
During National Adoption Month in November, NCFA will also recognize its Friend of Adoption awardees which include the late Rep. Jackie Walorski (R-IN), who will be honored posthumously for her commitment to adoption, with Rep. Brad Wenstrup (R-OH) accepting the award on behalf of Rep. Walorski's family. NCFA will also honor Rep. Danny Davis (D-IL), Rep. Robert Aderhold (R-AL), Rep. Ann Kuster (D-NH), and California-based attorney Celeste Liversidge as Friends of Adoption.
"With half of all adoptive parents identifying the cost of adoption as a barrier to their family's adoption journey, this year's Hall of Fame event will put the spotlight on adoption affordability," Dr. Ryan Hanlon, NCFA president and CEO, shared. "Whether they're promoting policy that will help bring down the cost to families or providing support that offsets the cost, each of our honorees is helping us move toward a world in which finances aren't a barrier to adoption, so that more vulnerable children have the chance to thrive in forever families."
Honorees will be recognized and celebrated at a ceremony and reception on Tuesday, November 14, on Capitol Hill. Each year since 1982, NCFA has recognized those who have made significant contributions to building a culture that supports all members of the adoption community.
The roll of past honorees includes presidents and members of Congress, business and philanthropic leaders, child welfare professionals, and others who have made significant contributions to strengthening adoption to provide every child with a loving, permanent family.
We invite you to join us in congratulating Mary Beth along with the other honorees for their tireless, selfless service to children and families, both here in the U.S. and around the world.
Information provided by the National Council for Adoption (NCFA).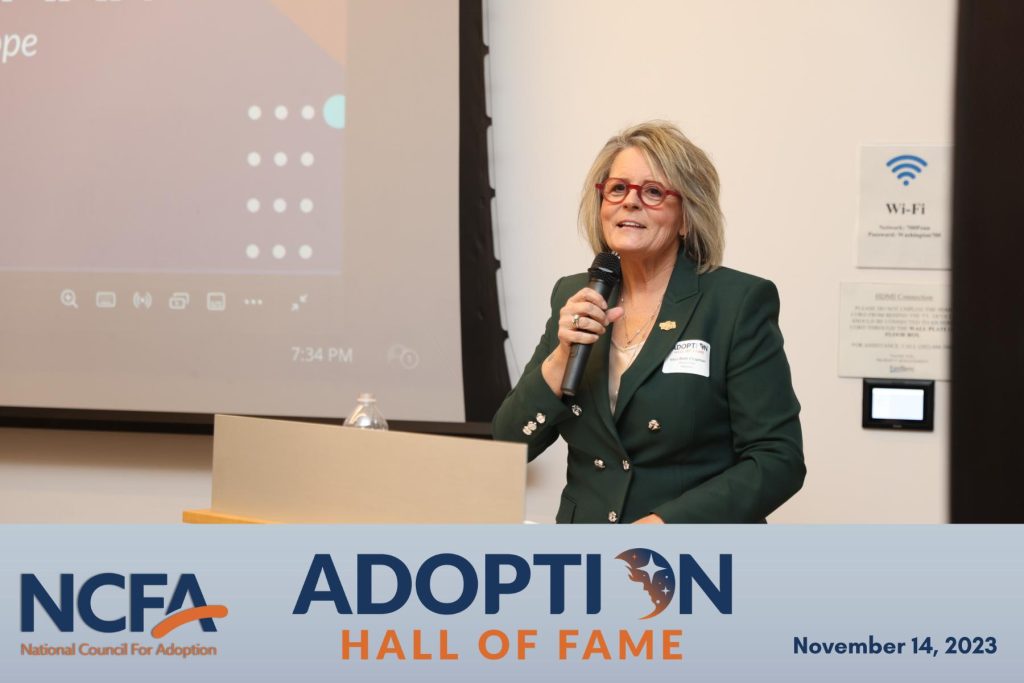 Leave a Comment