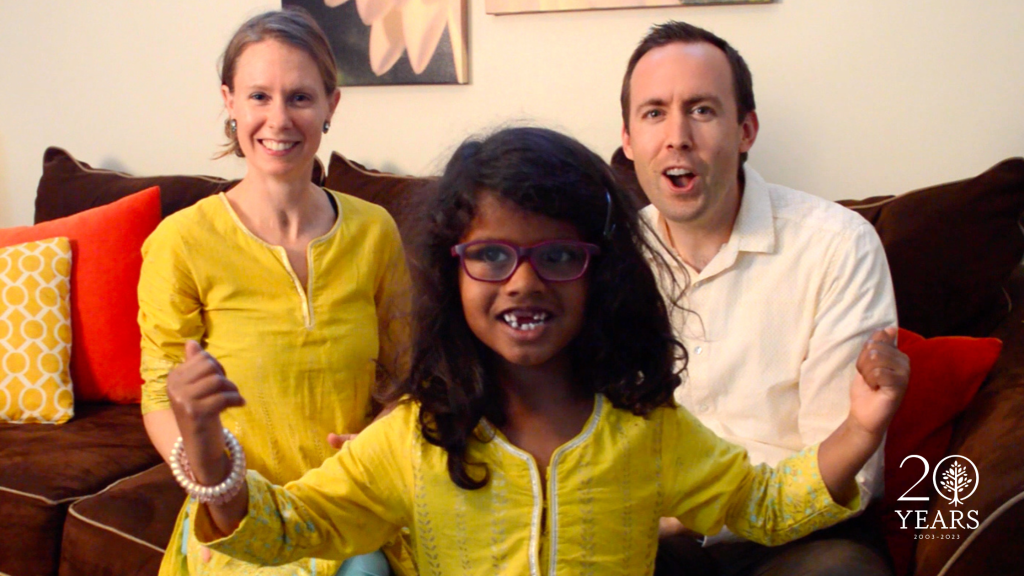 A little over a year ago, we brought home our daughter, Jubilee, from India. We wanted to say a heartfelt, "Thank you!" not only for the Adoption Aid [grant] but also for [the Show Hope Medical Care grant for] Jubilee's therapy. When she was 3 years old, Jubilee was nonverbal and could not stand or sit up on her own. She only started attempting to walk when she was 4 years old. [When we first brought her home,] she would fall down every 10 feet and couldn't make it across the house without falling. Jubilee is a fighter, and today, she is stronger. She is running fast and is progressing toward catching up to the other kids her age. She is also working on her English and is becoming more and more understandable.
We could not have done this without [Show Hope's] help. We didn't know how the adoption was going to happen financially. God saw that through, with Show Hope's help. But once we got her home, we struggled with the question Now what? regarding all of her therapies. Jubilee needed physical therapy, occupational therapy, and speech therapy. She needed special glasses and care from a pediatric ophthalmologist.
She still has a long way to go. We're hoping that God will continue to provide, but this first chapter is largely possible because of [Show Hope]. Having this grant helps us to encourage other families that it is still possible to come home and receive care when you don't have the funds. Thank you, Show Hope, for giving us hope.
Shawn, Lauren, and Jubilee Waller

Leave a Comment