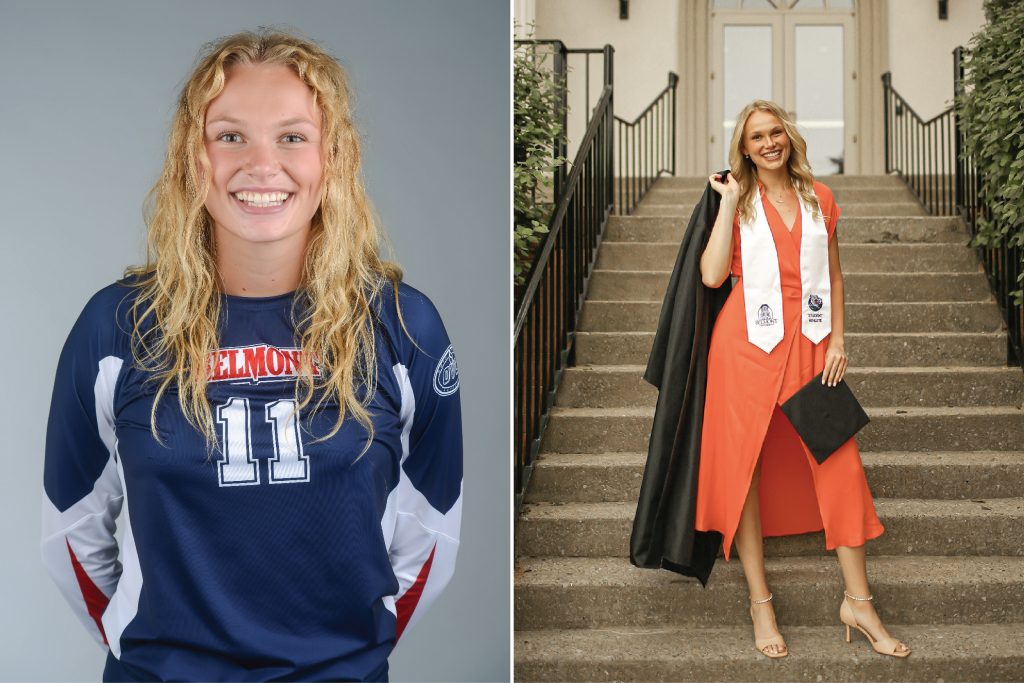 Kailee Bass attended Belmont University where she played volleyball for four years and was involved in Fellowship of Christian Athletes (FCA), even serving on the senior leadership board. The group met together weekly for family dinners, Bible study, and fellowship.
Each year, Belmont FCA takes a mission trip, but due to COVID-19, they were unable to travel during Kailee's junior year. Ryan Neisis, Belmont's Director of Student-Athlete Formation, who leads the group, chose Show Hope's Pause Campaign as the group's "virtual" mission trip for the year.
Throughout the week, the group read through the daily devotionals on their own and then met each night via Zoom.
"We would [virtually] go somewhere different each night," Kailee recounted. "One day, we learned about China, another day we learned about Haiti, another the U.S. We learned about the state of adoption in each of those places, and all of the different needs."
Kailee remembered how the group was shocked to learn about the needs of children who have been orphaned, especially when they realized exactly how big the need was. They were also amazed that they had never before heard any of this information. Kailee noticed the personal impact when she reflected about how important this was to her faith.
"That was the moment for me; until then, I didn't realize how much the Bible talked about orphans," Kailee said. "That was a huge eye-opening moment. There was even a statistic about how many times the word orphan was used in the Bible. I didn't even realize that. I think a lot of times I just read over that in my own reading."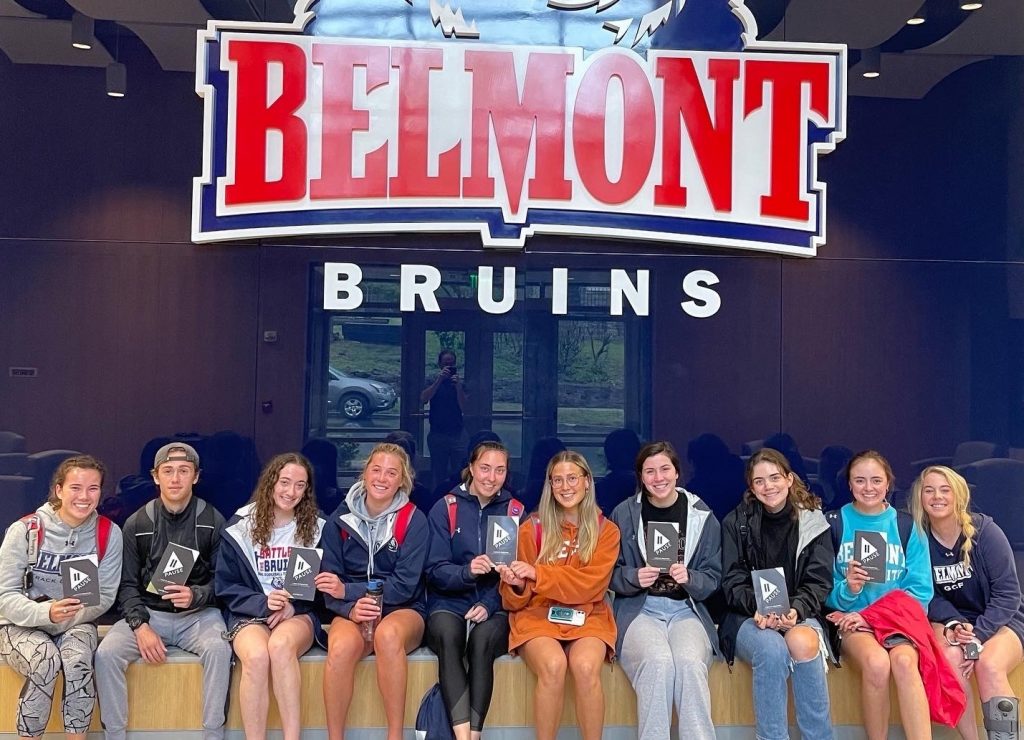 After participating in Pause Campaign, Kailee was inspired to think about how she could use her knowledge and experience to do something. She designed and created a hoodie that she sold, donating the profits to five different nonprofit organizations, including Show Hope.
"I don't have all the money, and I don't have all the resources. But as a student, what can I do with my knowledge and my love for Jesus?" Kailee said. "I think what is cool is that Pause Campaign gives you the ability to learn about [the need], and as a student, the question I asked myself was, What gifts and strengths do I have to go and share that with the world?"
A requirement for graduation from Belmont is the completion of a senior capstone project, a reflection on how experiences outside of the classroom shaped a student in knowledge, compassion, courage, and faith. For her capstone, Kailee wrote about her participation in Pause Campaign and the impact it had on her.
"I was wanting to write about an experience that I was just wowed by—that made me want to go back and learn more after—and that's when I remembered Show Hope and Pause Campaign," Kailee said. "I hadn't realized how many conversations I had [about adoption] with people. I talked about it all the time because I was so intrigued and invested."
Part of the assignment was to reflect on how this experience challenged her and would guide her in the future.
"A huge part of my faith grew by learning about God's heart for orphans and seeing that directly in the Bible," Kailee reflected. "I thought, Why don't I know that? As a Christian, why am I not living that out? Of course, there are so many problems in the world. There are so many things you want to fix. But if I am living God's will, it is known that we are to take care of the widows and orphans. So how am I going to do that?"
Kailee not only understands the need for educating and empowering students to learn more about adoption and waiting children but stresses the importance of it. Today, she advocates that students bring an energetic, new voice to adoption and orphan care support work that is desired and important.
"We [students] are so excited," Kailee said. "We aren't burnt out by the workforce yet, and we're very ambitious. … We have a completely different point of view. [High school and college students] probably aren't adopting while they are students, so it is cool to learn about it and figure out how we can make our own difference."

Leave a Comment