Epic Change: A Deep Dive Into Show Hope's Student Initiatives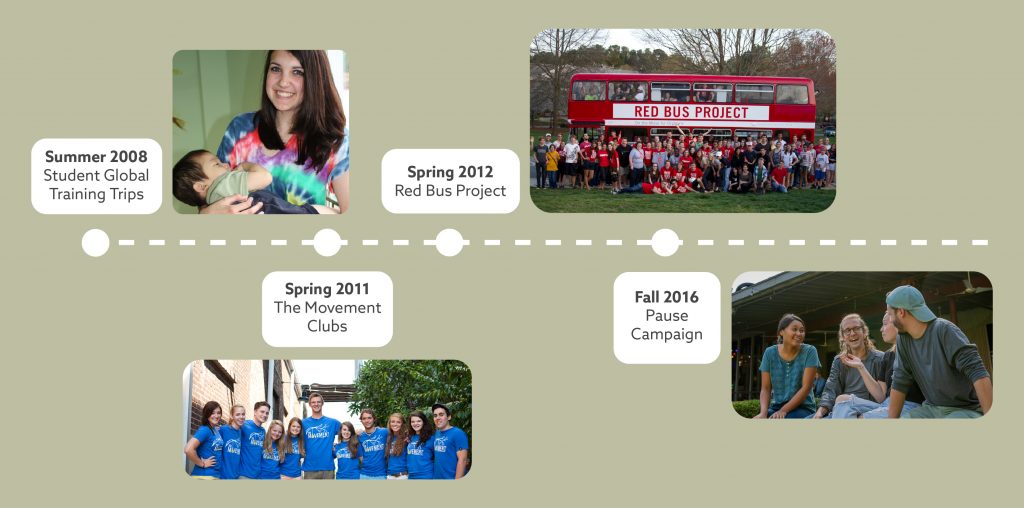 In many ways, Show Hope began with an 11-year-old girl. As our Co-founder Mary Beth Chapman recently shared, "You've likely heard the story—I along with our oldest daughter, Emily, traveled to Haiti on an unforgettable mission trip. It was there that God opened Emily's eyes and heart to children who had been orphaned. Little did we know, that spark would ignite a fiery passion within Emily and eventually lead us to adopt three beautiful daughters from China and found Show Hope."
Not only did that trip lead the Chapmans into their own adoption journey and to the inception of Show Hope, it truly was the birth of Show Hope's Student Initiatives programmatic work. From that one trip to Haiti, God has guided Show Hope in leading and hosting other student trips around the globe—to places where young women and men come face to face with children who have been orphaned … much like 11-year-old Emily Chapman Richards.
Show Hope's Student Initiatives work has not been limited to trips only, though. For 14 years, Show Hope has equipped and mobilized more than 23,000 students on college campuses, in middle and high school classrooms, and through youth ministries at churches across the U.S. As our Co-founder Steven Curtis Chapman once wrote, "We believe when we give students an opportunity to help care for vulnerable children in the world, here or abroad, they can bring about change of epic proportions. … I'm convinced students, if they become passionate about it, can be today's orphan care leaders and agents of significant change."
The following are snapshots of Show Hope's Student Initiatives work over the years with firsthand accounts from former staff members, interns, and more, as to the impact this life-changing work has had on the lives of students.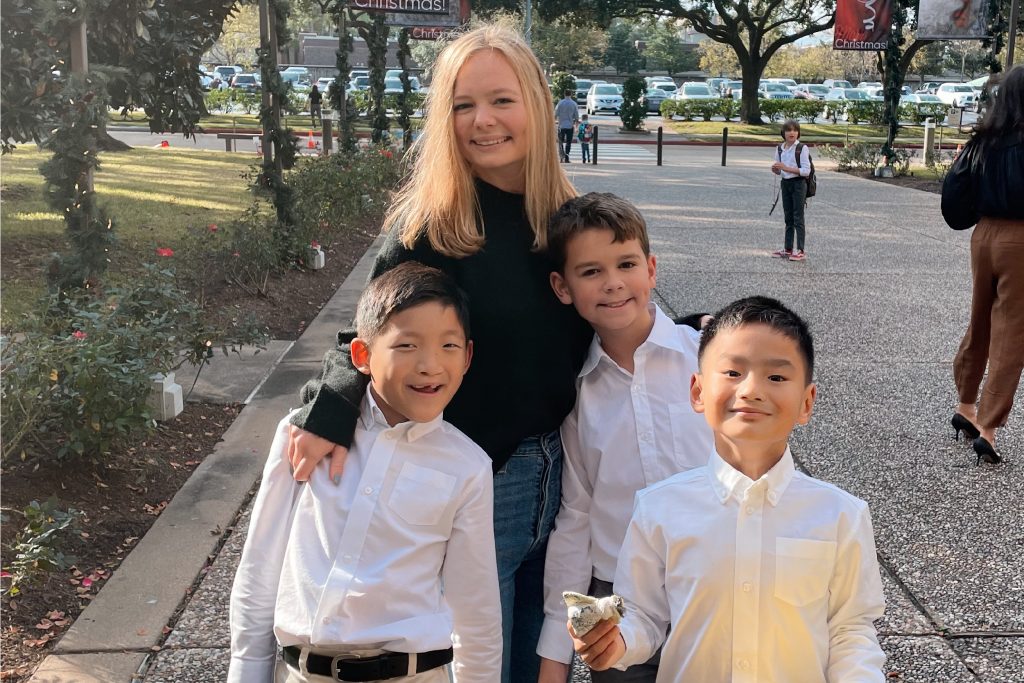 Global Training Trips
Building on the legacy of Mary Beth and 11-year-old Emily Chapman's trip to Haiti, Show Hope launched its first Global Training Trip in the summer of 2008 with the first of many excursions to China. In all, more than 300 students have been hosted and guided by Show Hope on trips, including ventures to Haiti and Honduras.
Show Hope's Trips program was unique because whether this was your first or tenth trip, each person could equally experience extraordinary things. … Coming from a family that has two children who were adopted, I thought I knew everything about adoption and orphans. I realized in the first training session that I was wrong. I had always carried resentment toward my brothers' birth parents for 'abandoning' them. With the help of the amazing staff, I developed a new perspective. Sometimes, it is the child's best chance at survival and [choosing adoption for your child] takes a lot of strength and love. Over the years, my time at Maria's Big House of Hope has shown me what God's abundant and overflowing love really looks like and to trust in his goodness and faithfulness even in the hard places.
— Carter Moody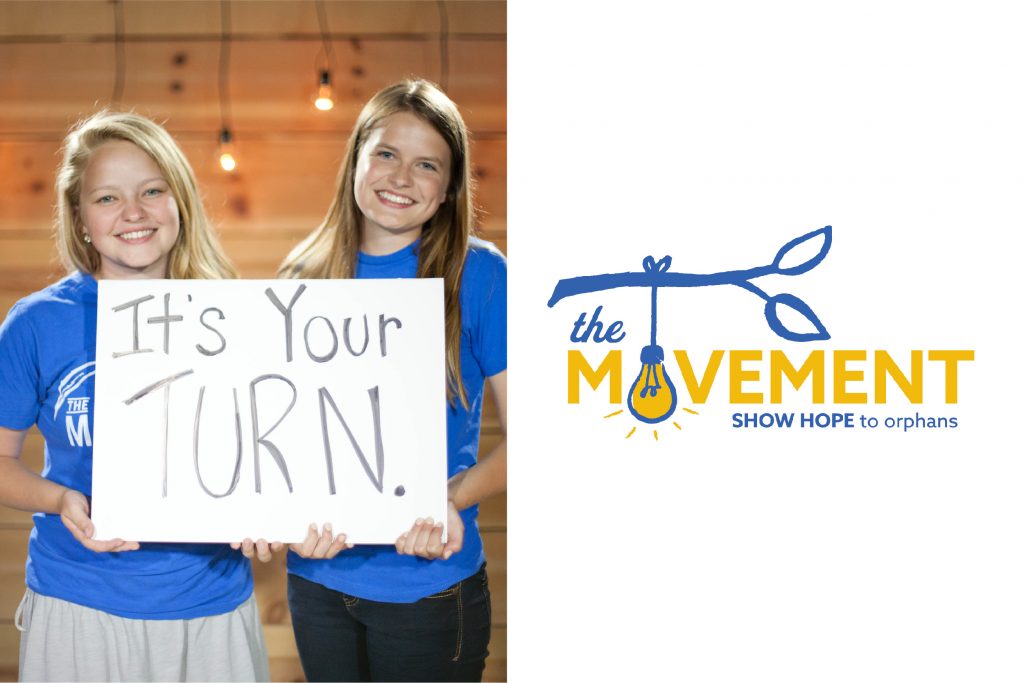 The Movement
Show Hope's Movement Clubs were student-led, orphan-care service clubs in high schools across the U.S. These clubs provided opportunities for students to take a stand and be the difference in the lives of children who had been orphaned. The Movement was made up of students dedicated to stepping away from their own selfish ambitions and stepping into caring for orphans.
When I think back on the years of Student Initiatives at Show Hope, I think of so many memories and lives forever changed. Show Hope helped take a dream (The Movement Clubs) that was planted deep within my heart and turn it into a reality—and I think that's what Show Hope does for so many students. They [understand] the impact that can take place when students speak to students, and they champion those voices.
Working with Show Hope allowed me to see that there's not just one way to care for orphans. We all have a seat at the table, and each and every one of us brings different gifts and abilities. Together, we can link arms and work to make a difference. I wouldn't be who I am today without the work of Show Hope and the people I encountered there. And … I met my husband on a student trip to China and have the Chapmans to forever thank for that!
— Caroline Greene Martin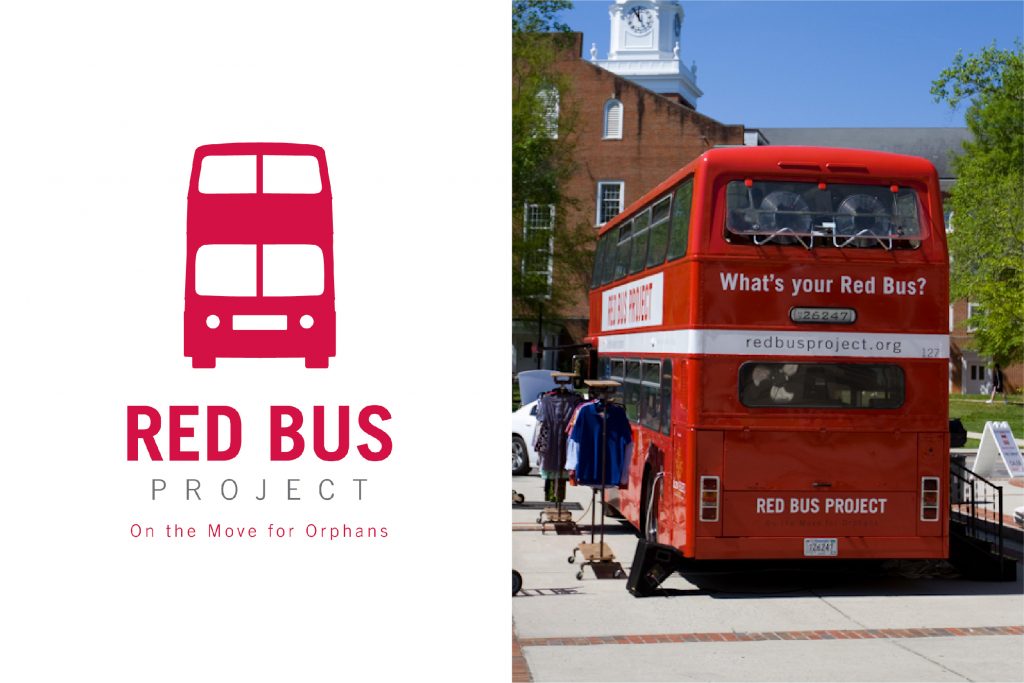 The Red Bus Project
The Red Bus Project was a student initiative launched by Show Hope in 2012 with a mission to unite and inspire students to help make a difference and speak up for orphans across the globe. The initiative engaged students in a variety of ways from encouraging them to shop on the British double-decker-bus-turned-rolling-thrift-store, to donating gently used clothes to the project, as well as becoming ongoing Red Bus Project student advocates on their campuses.
As Chris Wheeler, Show Hope's former Director of Student Initiatives, once said, "Students really care about making a difference in the world. Sometimes they just need someone to point them in the right direction. The Red Bus project [led] students toward truly making a huge impact in global orphan [care and advocacy] through simple steps of action."
I had the privilege of working for Show Hope's creative team in the early days and was on staff when the Student Initiatives program began to grow. It was an incredible experience dreaming up ideas with my coworkers and friends on how to engage young people to care for orphans. As I reflect back, I am inspired by students' eagerness to get involved and make a difference. I saw time and time again Show Hope's ability to light a spark in a young person that turned into a heart on fire to care for children who have been orphaned.
— Caleb Chapman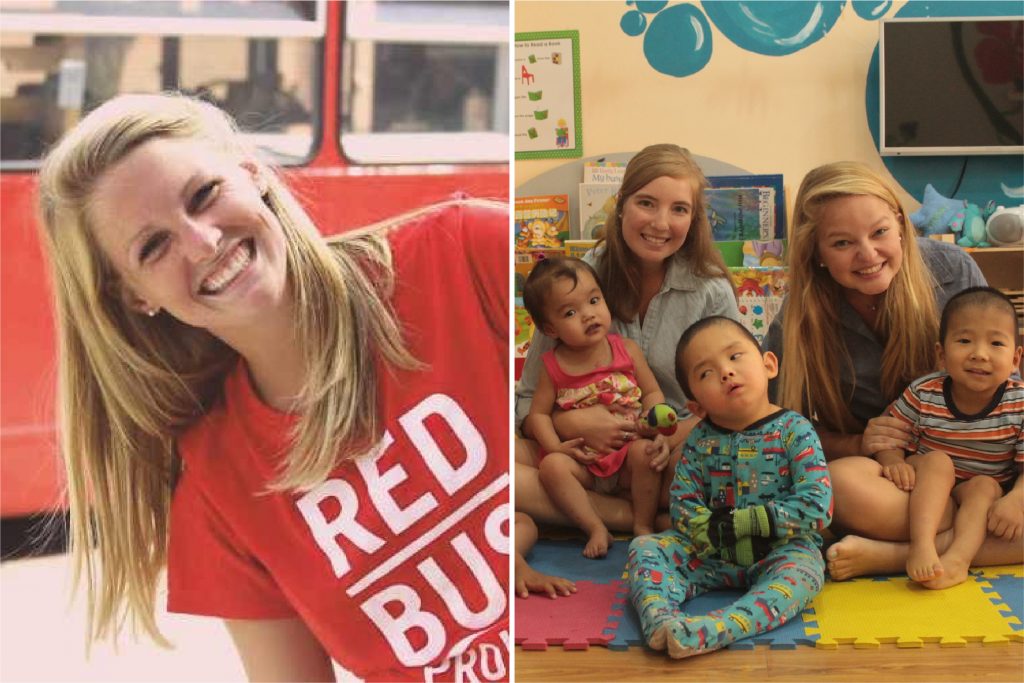 Show Hope Internships
Internships have long served as impactful opportunities for young adults, whether serving on staff at the Show Hope offices in the U.S. or at the Show Hope-supported Care Centers in China, primarily Maria's Big House of Hope.
It's impossible to truly tell someone about the impact I saw through Show Hope's internship program in just a few sentences. I had the opportunity to begin as a Student Initiatives intern and then work on staff, leading Student Initiatives interns—one of my greatest privileges. From this experience, I can confidently say that the Show Hope Student Initiatives internship has had impacts with significant ripple effects that are still ongoing. … Every single intern played a huge role in the work of Show Hope, and I truly believe that Show Hope played a huge role in the lives of everyone that had the opportunity to be an intern, including myself.
— Brooke Lyle
A few sacred months in China altered the trajectory of my life. From learning how to navigate the systems of a bustling, foreign city to humbly adapting to living life with others, every moment shaped me. But the largest impact came from two specific, precious groups of people whose lives are forever imprinted upon my heart. … The first were the tiny, dark-headed children whose stories and contagious grins compelled me to spend my summers in China. … And there, as I experienced God's heartbeat for justice, I brushed shoulders with the second group of people who transformed me. They were the men and women who had emptied themselves of comforts and of worldly desires to fight for love, life, and dignity for those children. … What brought them all into that big, blue building was not just the plight of the children but the call of their God. … So now I walk the halls of another ministry that tends to the voiceless and fights for hope because the children and the staff at Maria's Big House of Hope truly forever changed me as they drew me nearer to the heart of my God.
— Sarah Rooker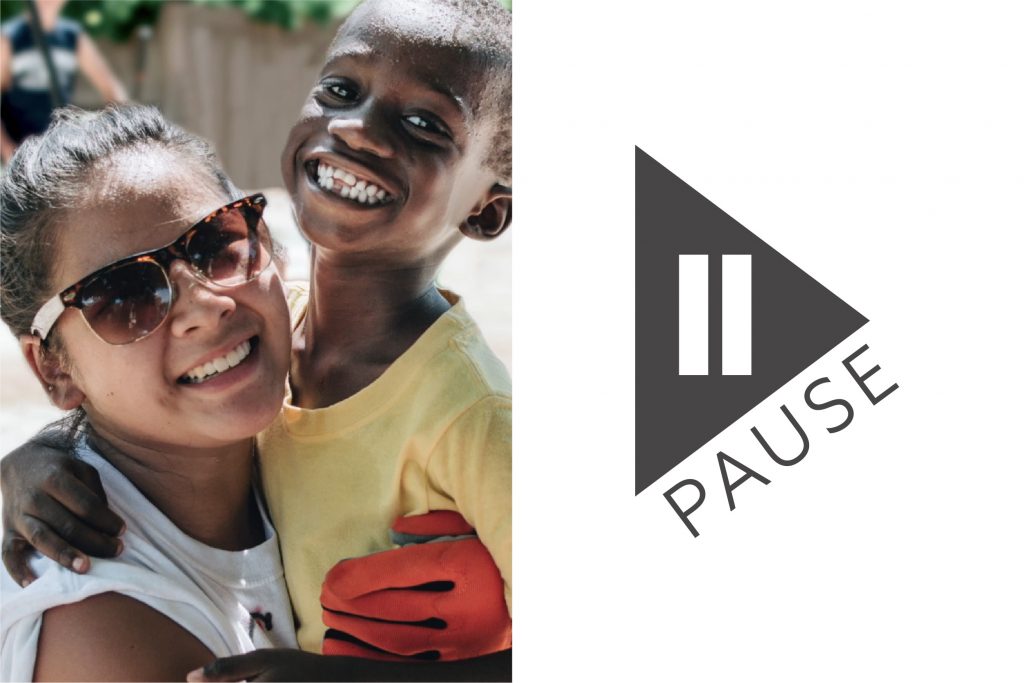 Pause Campaign
Show Hope's latest Student Initiative, Pause Campaign, is a thoughtfully, prayerfully designed weeklong devotional curriculum that challenges students to step away from media distractions and step into a posture of learning. In that intentional listening, today's youth meet face-to-face the needs and realities of children who have been orphaned and are mobilized to act on behalf of the millions of orphans in the world today—all for God's glory and kingdom.
You miss a lot of life when you're looking at a screen, but it's easier to see clearly when you don't have any distractions. … We can do so much with our lives, but we are missing so much with every snap, tweet, and like. … [Show Hope's] Pause Campaign will make a difference in your life and in the lives of children [who have been orphaned] around the world.
— Shaoey Chapman

Leave a Comment