Understanding the Different Types of Adoption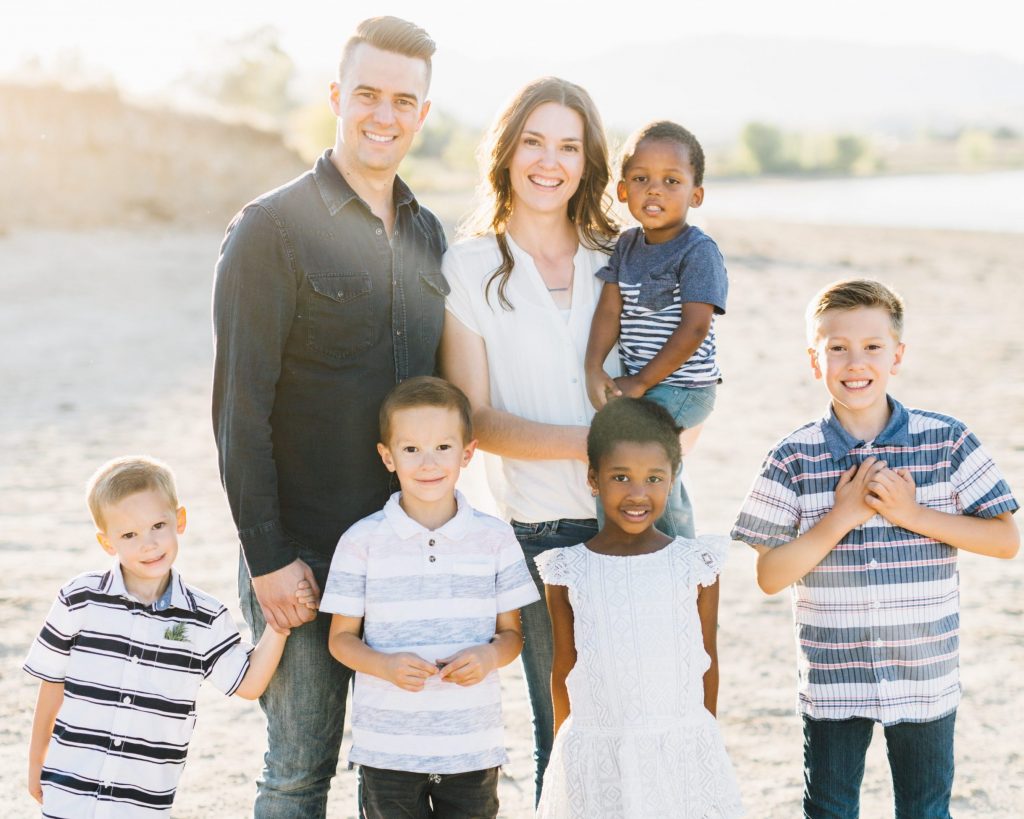 When you first begin the journey, learning the ins and outs of the adoption process can feel overwhelming. There is a lot of information to absorb, and a lot of decisions to make. How do you know which type of adoption is right for you and your family? What are the different types of adoption?

Adoptions fall into two main categories: domestic and intercountry (or international). Domestic adoption occurs when both the child and the prospective adoptive parents are citizens of the same country. International adoption occurs when a child is adopted into a family whose country of origin and citizenship differs from the child's own. Within each category, there are a variety of avenues to consider.
DOMESTIC ADOPTION
The term domestic adoption refers to the process of a citizen adopting a child with the same citizenship. Wait times, fees, and the level of legal risk vary among domestic adoption processes. Because of this, it is not unusual for a family to feel a level of apprehension about pursuing a domestic adoption. Education and preparation are important as well as a solid support system that comes alongside you with encouragement and resources.
Explained below are the most common types of domestic adoption.
Adoption Through Foster Care
Today, there are more than 400,000 children being cared for in the U.S. foster care system. A child who is under the guardianship of the state may be eligible for adoption if parental rights have been terminated. Currently, more than 125,000 children in the U.S. have had parental rights terminated and are in need of the permanency of a family.
If you are the relative of a child in foster care, the child can usually be placed with you as long as you can adequately care for the child. This type of adoption is known as relative/kinship adoption.
You can learn more about foster care by visiting the National Foster Parent Association (NFPA) and Christian Alliance for Orphans (CAFO).
Licensed, Private Adoption
Licensed, private placing agencies are subject to operational oversight and are required to meet state standards to ensure ethical practices.
Gathering references from others who have used a particular agency is one simple way to ensure an agency's standards align with your own, but a consultation, either by phone or in person, is encouraged. When adopting through a licensed, private agency, the adoptive and birth families will each be represented by a social worker. Once you complete a home study, the agency you choose will present your family profile to prospective birth families based on that agency's specific procedures and policies.
Unlicensed/Facilitated Adoption
Unlicensed agencies and facilitators are not subject to the same level of oversight. As a result, there may be more risks for families engaged in this process. Independent facilitators (i.e. adoption consultants or lawyers) aid in the process by conducting home studies, creating profiles for families, and sharing those profiles with multiple agencies.
Independent Adoption
In an independent adoption, the birth and adoptive parents have a prior connection and work through an attorney to facilitate the adoption directly. This type of adoption allows for the possibility of more extensive background information for the child.
Although the wait time for placement can range broadly, domestic adoption can offer the benefit of gaining important information about your child's birth family history as well as a degree of openness in the adoption as agreed upon by both families.
INTERCOUNTRY ADOPTION
Intercountry (or international) adoption occurs when a child is adopted into a family from a country of origin and citizenship status different from the child's own.
Thousands of Americans adopt through international adoption each year. Many different adoption programs are available, so determining which country you are interested in adopting from will guide you in choosing an agency.
As a prospective adoptive parent, it is also good to keep in mind that the amount of information available about a child's history will range broadly between programs and care organizations.
Intercountry adoption is governed by three sets of laws, each seeking to ensure a child is legally able to be placed into a family through adoption:
– U.S. federal laws
– State laws where the adoptive family resides
– Laws of the child's country of origin
NOTE: In addition, because the U.S. is party to the Hague Adoption Convention, it is important to understand how those laws affect the process.
Intercountry adoption will generally involve the following steps:
1. After your home study is finished, you will be required to complete and gather additional paperwork and documentation for submission to the U.S. government and child's country of origin for approval.
2. Once approved, prospective adoptive families are eligible to receive a referral. A referral is a profile of a waiting child who is eligible for adoption.
3. After a child's referral is accepted, the adoptive family will begin taking steps toward completing paperwork necessary to travel to the child's country of origin and finalize the child's adoption.
The Hague Convention:
As further explained on the U.S. Department of State's website, The Hague Convention on the Protection of Children and Co-operation in Respect of Intercountry Adoption is an international agreement to safeguard adoptions. There are differences in the process based on whether a country has signed the Hague Convention. A comprehensive list of these differences can be found in the U.S. Department of State's website. For more information, read Show Hope's white paper entitled The Hague Convention on Protection of Children and Co-Operation in Respect of Intercountry Adoption.
---
As you continue to research the adoption process, it is good to keep in mind that each type of adoption is different and carries its own unique set of circumstances, and only you can decide which avenue is best for you and your family. To learn more about the process of adoption—from commonly asked questions to helpful resources—visit Show Hope's HowToAdopt.org.

Leave a Comment