An Interview with Pause Campaign Leader, Manna Robertson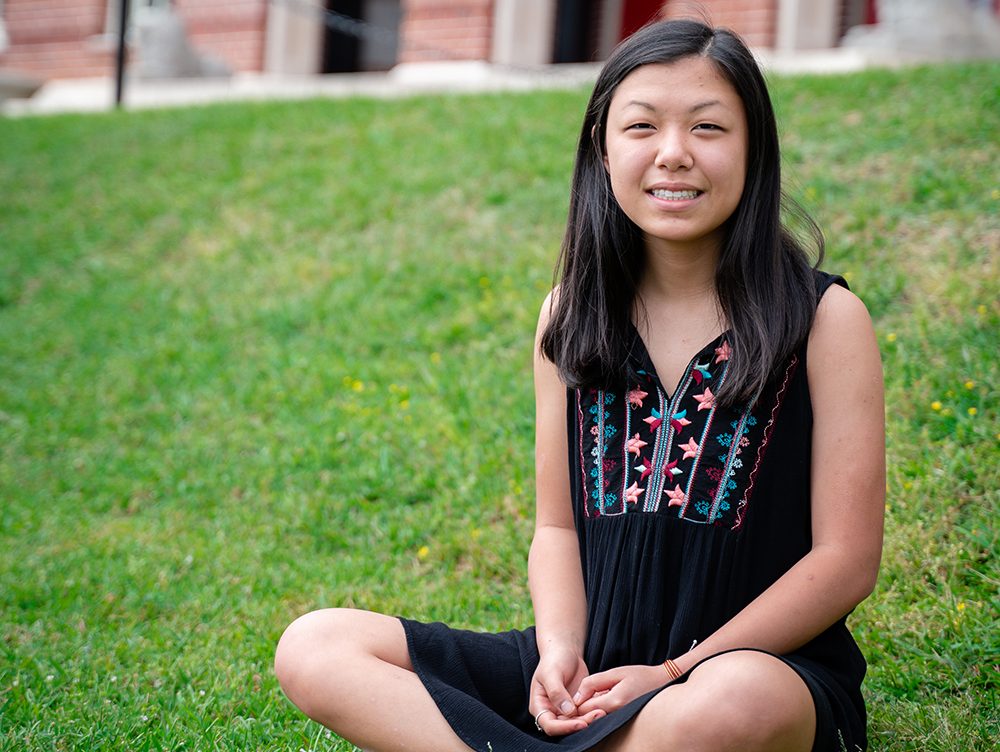 Can you tell us a little bit about yourself?
My name is Manna Robertson, and I am a freshman at the University of Florida. I was adopted from China when I was 16 months old and have four other siblings who were also adopted. My parents received Show Hope Adoption Aid grants to help fund two of their adoptions. I am currently pursuing a degree in graphic design and interning with the organization Bring Me Hope.
How did you first hear about Show Hope's Pause Campaign?
I read a newsletter sent to our family by Show Hope and found out about Pause Campaign through it. I thought it sounded great and searched for more information about the campaign on Show Hope's website.

What made you decide to lead a group through Pause Campaign?
I wanted to do the campaign to prepare for my internship with Bring Me Hope as well as educate some of my friends on the [needs of orphans] and the Christian response to it.
What was the experience like leading the campaign?
The Pause Campaign leader guide made it easy and smooth to lead! My group met over Zoom because of COVID-19, which worked to our benefit and allowed us to participate from separate locations. We met every other day during the week for around an hour to discuss the material and watch the videos together.
How do you feel your group was impacted by Pause Campaign? What are some things they learned?
I think the experience was very valuable for everyone involved. One of my friends said, "It was a humbling and eye-opening experience that reminded me about God's compassionate heart for orphans and my duty to follow his example. As I close my experience with Pause Campaign, I hope to be more intentional and constantly seek the needs of orphans because God actively seeks us every day."

What was your favorite part of going through Pause?
My favorite part of Pause Campaign was watching the videos of the families who were going through the adoption process. It was very inspiring to see how they were impacted by the support of those around them and helped me think through how to support families pursuing adoption. I also enjoyed being able to see specific points in the Bible where God reveals his heart for [children who have been orphaned] and calls us to have the same compassion.
What are some things God taught you during this experience?
God taught me that orphan care is something all Christians are called to, yet not many are participating in it. Pause Campaign encouraged me to start more conversations with friends and family about the role they can play in orphan care whether through prayer, advocacy, active support, or adoption.

What would you say to other people who are considering leading a Pause Campaign group?
I would encourage people to spend time in prayer before, during, and after leading the campaign. It is crucial to prepare your heart to hear the truth of God's Word, support others in their learning, and be faithful in applying the lessons. Also, it is important to encourage your group members to hold one another accountable during the social media fast.

Is there anything else you would like to share?
I would highly recommend Pause Campaign to any group of high school or college students seeking to hear and obey God's commands. I think it's a great curriculum, especially for college students, equipping them in a season of life with great potential to make a difference in the lives of children living outside of parental care.


Leave a Comment