The Light Shining Through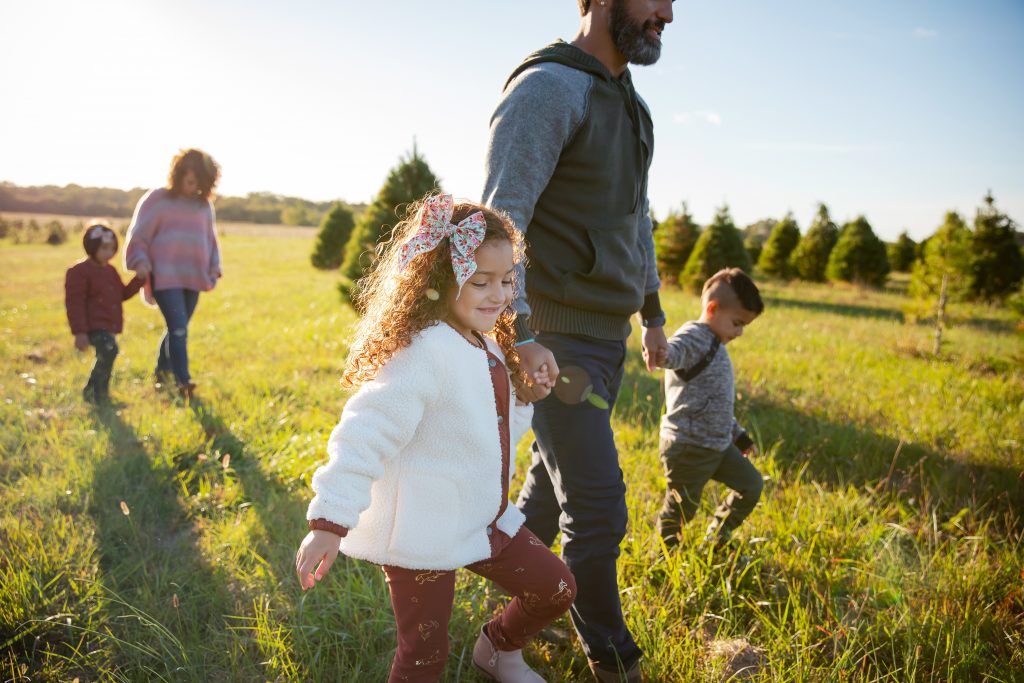 wonder : a cause of astonishment or admiration
When I accepted the role of Show Hope's Executive Director, I never imagined navigating our organization through a global pandemic. And I realize I'm not alone in being confronted with a variety of uncertainties, ultimately demanding a new level of faith put into action. Yet here I am, much like you, astonished by the times in which we are living. However, layered firmly beneath that astonishment is an almost quiet, still admiration. An admiration for the resilience of mankind; an admiration for the love I see in frontline workers, doctors and nurses, teachers; an admiration for the strength that wells up when we lock arms and remember we're better together. Ultimately, this admiration is rooted in a reverence and love for God whose truth reminds us, "Two are better than one … For if they fall, one will lift up his fellow" (Ecclesiastes 4:9-10).
My pastor, Danny Bryant, writes, "It takes courage and presence to stay awake and alert to seeing the light getting through the cracks and not just the cracks. If communities are going to flourish, members will have to forget perfect offerings and be present to the sadness and joy that accompany each moment in time." For us at Show Hope, this season has been just that—an opportunity to be present where the light is shining through as we've wondered together where God may be leading as we lay aside certain dreams to create space for new ones.
We began this year with the announcement regarding our funding of the Care Centers in China. While the decision to end our support was incredibly difficult, even in the midst of confusion and sorrow, there was—and remains today—an enveloping peace from God. From there, we pressed on—only to quickly be met by COVID-19. And while it certainly gave us pause, forcing us to rethink our day-to-day lives and the operations of Show Hope, we, yet again, pressed on. Through the early impacts of the pandemic to civil unrest and reckonings of injustice to a nation fractured and divided, we have sought to press on, unwavering in our commitment to the mission set forth by our Founders: to care for orphans by engaging the Church and reducing barriers to adoption.
Why? Because the kingdom of God is always finding little ways to break into our day-to-day realities—to shine a light through the fragments of our lived experiences to remind us of what is most true: "I will not leave you as orphans; I will come to you" (John 14:18).
This reality serves as the cornerstone of all the stories and memories as well as the plans and dreams shared within the pages of this book. While this year has been heavy—a season for lament—so too have there been little moments of light shining through the cracks that are worth remembering and celebrating.
Because of your prayers and support, 365 children were impacted by Show Hope's Adoption Aid grants and entered the love and permanency of a family this past year—an average of one child every single day experienced a little bit more light. Show Hope has also strategically increased our Adoption Aid grant sizes in a concerted effort to offset the financial barriers heightened by COVID-19. We also recently published our Founders' vision for Medical Care—Show Hope's new endeavor to care well for children with acute healthcare needs and the families who love and support them. And though COVID-19 has made gathering in person difficult, in April and May, Show Hope's Empowered to Connect Conference reached more than 16,000 individuals from 50 states, 28 countries, and seven Canadian provinces, and as I write these words, we are also looking forward with much anticipation to the new Hope for the Journey Conference with its renewed focus on families impacted by adoption and/or foster care.
And, so, I leave you with this. Here's what I know to be true about the Show Hope family: We're not giving up on this work until we SEE the light shining through all the cracks. While we have yet to fully realize the impacts of COVID-19 on waiting children and families, this season of hardship will undoubtedly provide ample opportunities for the light of Jesus Christ to shine—and I know you'll be there with us, showing up and showing hope. I know this because you've pressed on with us in this good work for almost 18 years now, and I firmly believe Show Hope's most important and vital days of ministry are ahead. Let's continue to lock arms and remember we are better together.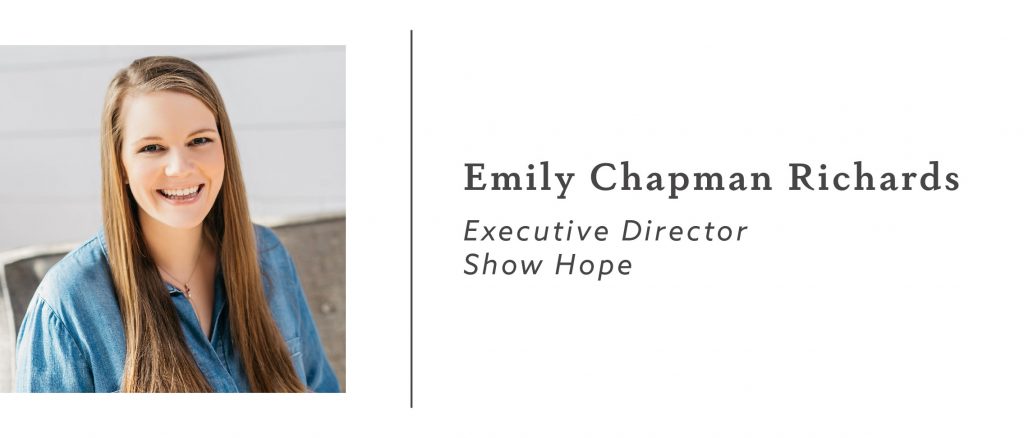 Leave a Comment