Giving Tuesday Now is May 5!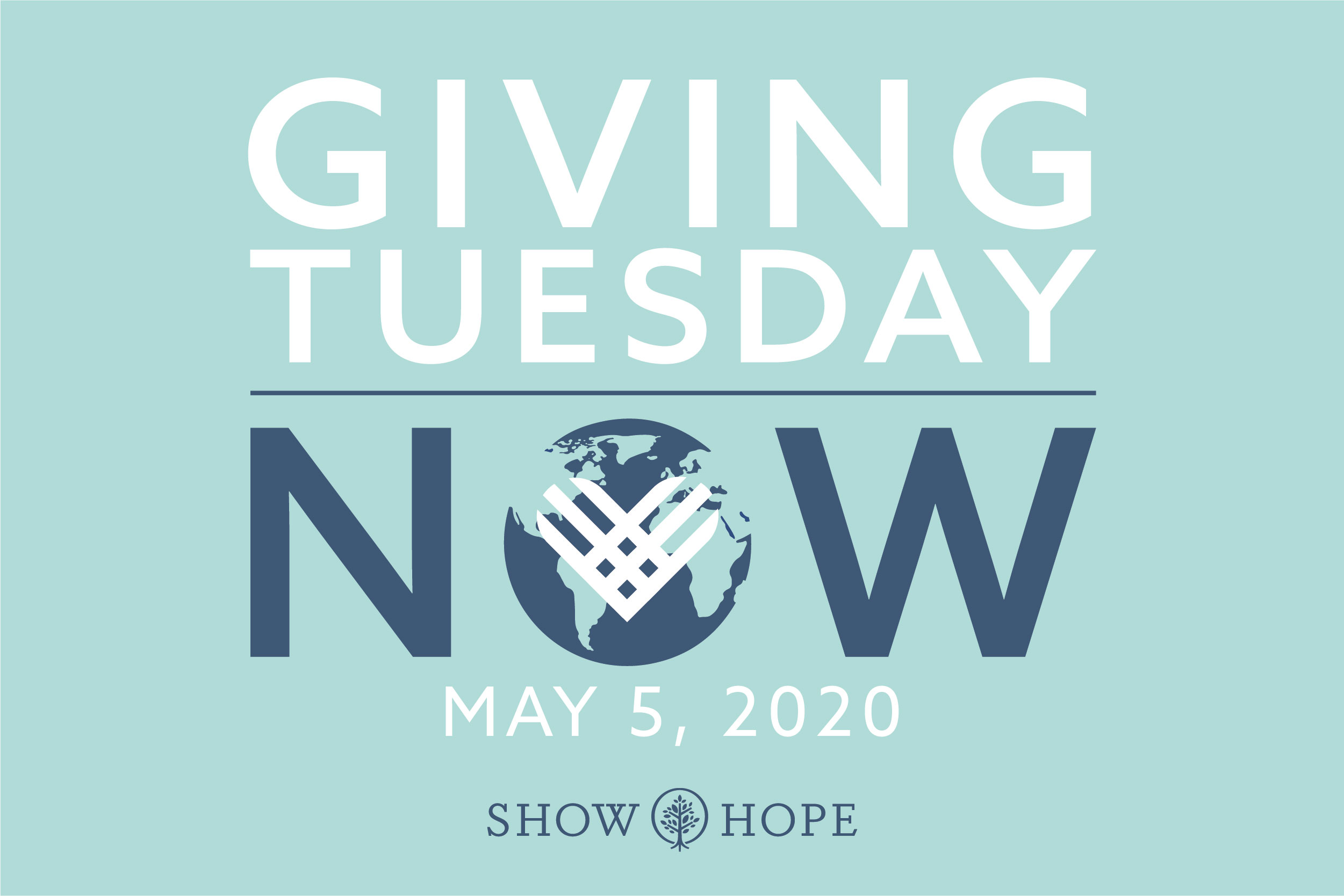 In the midst of this challenging season our world is facing, a new day of generosity, unity, and gratitude has emerged. Giving Tuesday Now will take place on Tuesday, May 5, as an emergency response to the unprecedented global need caused by COVID-19. We are looking forward to using this special day to recognize God's faithfulness in sustaining the work of Show Hope and thanking you, our supporters, for continuing to lock arms with us. 
Coming out of our biggest 20/20 Campaign ever, we raised more than $400,000 throughout the month of April, allowing us to help more than 65 children and families through a Show Hope Adoption Aid grant. We are blown away by the generosity you've shown in the midst of a global pandemic, and we must pause and give all glory to God. 
As we continue to move forward through these unique, uncertain times, we are aware—perhaps more than ever—that the work of Show Hope is vital and needed. For the children we serve, much of life is lived with daily uncertainty, and with COVID-19 impacting every walk of life, these children who have been orphaned now face an even heightened sense of uncertainty about tomorrow. And for the families, who have answered God's call to adopt, they, too, are reeling from the effects of this pandemic—from job and income loss to uncharted waters they never imagined having to navigate. 
In spite of today's uncertainties and anxieties, at Show Hope, our mission remains unphased: To care for orphans by engaging the Church and reducing barriers to adoption. And so, this Giving Tuesday Now, we invite you to join us in prayer and supplication for the thousands of children and families we have been called to serve. We also ask that you pause and remember those on the front lines of COVID-19 and those who are carrying heavier loads this season. Throughout the day on May 5, Giving Tuesday Now, we will share special messages of gratitude and hope via Show Hope's Facebook, Instagram, Twitter, and LinkedIn. We do hope you will join us and follow along as we work to share some light even in some of our darkest times. Ultimately, we know that "this light momentary affliction is preparing for us an eternal weight of glory, beyond all comparison, as we look not to the things that are seen but to the things that are unseen. For the things that are seen are transient, but the things that are unseen are eternal" (2 Corinthians 4:17-18). 

Leave a Comment