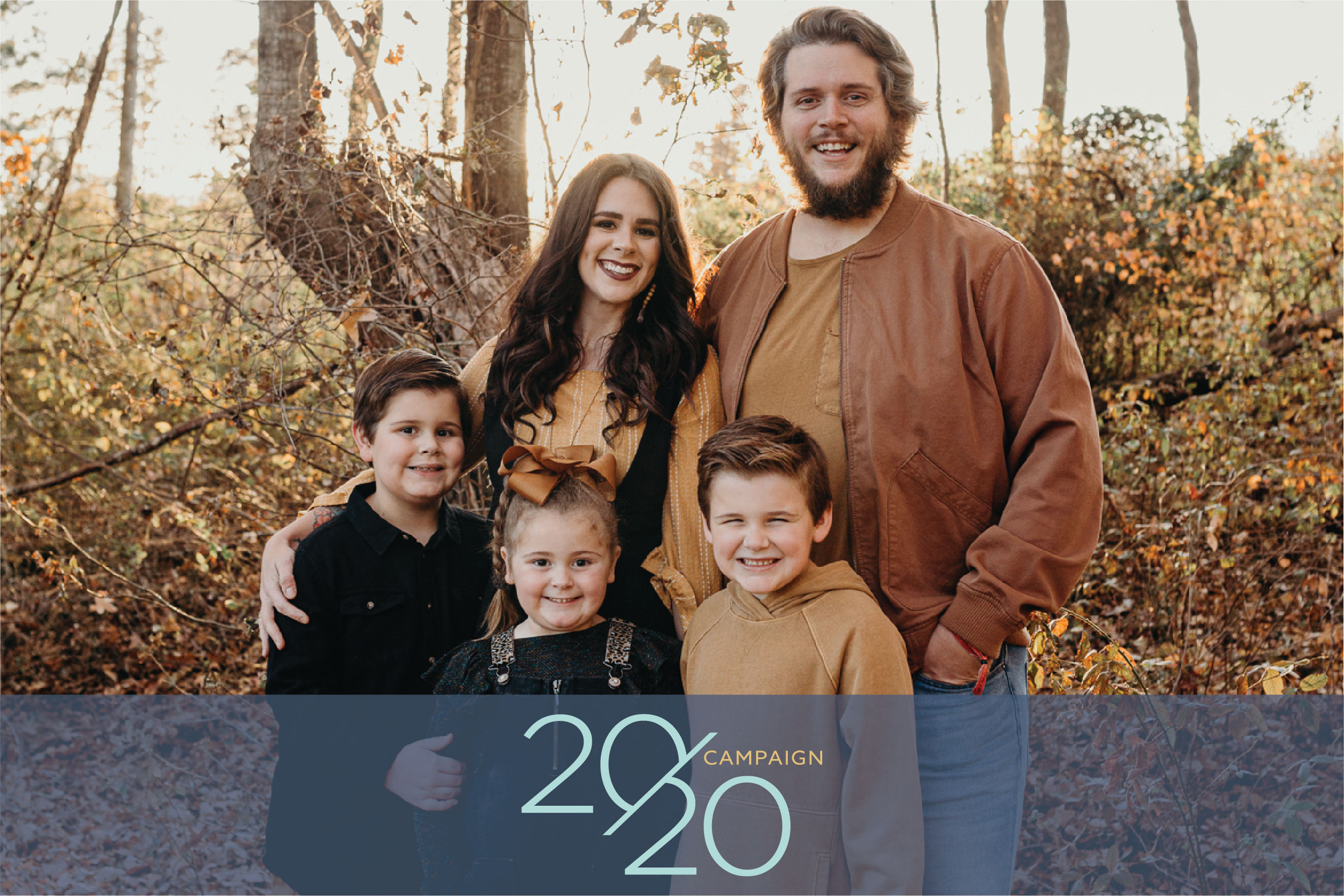 Meet the Adgate family!
Seth and Lori Adgate both knew as teenagers they wanted adoption to be part of how they grew their families someday. 
"It's always been in our hearts," Lori said. "We waited patiently on God's timing, and we began feeling peace and urgency in 2018 to begin our journey."
The Adgates are adopting from Burundi and are currently waiting to be matched with a little girl.
"We began this journey as biological parents of three children thinking we were prepared for what's ahead," Lori said. "Little did we know, we had so much to learn."
"Every turn and bump in the road, God is showing us a new side of himself," they said. "We are learning to become better parents, better spouses, and better followers of Christ. God's faithfulness is wonderful to experience firsthand. Seeing that he cares more about this journey than we do is equally beautiful." 
And just as they waited for God's timing to begin their adoption journey, the Adgates continue to trust in his timing as they wait for their daughter. 
"[God] is bigger then we can imagine," they said. "His plans are greater than any plans we have. We have learned to trust him as we never have before. There is complete peace in him because we know he loves us, and his plan is always good for us. Even when we feel the wait is long, we know he is greater!"
Seth, Lori, and their family have experienced firsthand how an Adoption Aid grant helps break down the financial barrier to adoption. 
"Thank you to Show Hope and the donors," they said. "We are so grateful for all you do for families and children around the world."  
By donating to the 20/20 Campaign, you are making an impact in the lives of children and families like the Adgates.
We recognize that we are all living in a unique, uncertain time. Individuals are losing jobs, some of you included; families are feeling the impacts of COVID-19; and we all certainly feel a level of timidity and anxiety. At Show Hope, we are wrestling with how to proceed with our mission in such a time as this. We are convinced now, more than ever, that the work of Show Hope is needed and vital. Our mission is centered on helping to provide home and connectedness for children who might not otherwise experience family. We are aware that for the children we serve, much of life is lived with daily uncertainty. It is, to that end, that we ask you to join us in prayer as we are also praying for you, our country, our world … and the children and families we serve.

Leave a Comment