August Spotlight: Meet Kallie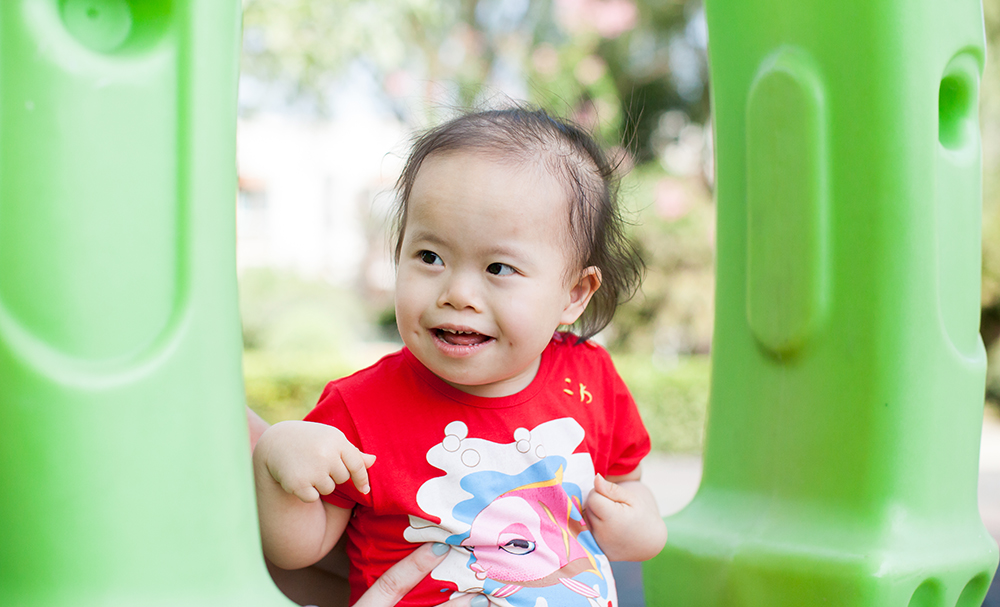 The experience of meeting Kallie is often accompanied by the feeling of overwhelming joy. Her smile lights up the world, and her hugs are some of the best around. We feel honored to care for this wonderful little girl, and we are thrilled to introduce you to her.
Kallie came to us with needs stemming from Down syndrome. She spends her days playing with toys and entertaining her nannies. Her nurses say that she is calm and easygoing, and her nannies agree. They also say that she's silly and determined. Whenever they talk about Kallie, the love they have for her is evident.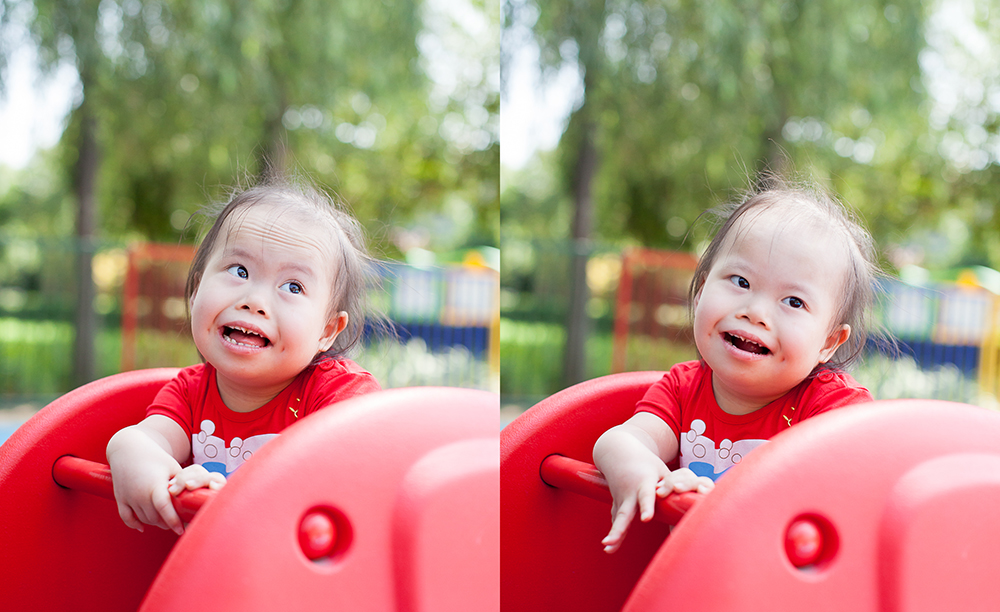 In physical therapy, Kallie doesn't mind working hard, but it isn't long before she has her physical therapist snuggling or playing. The sweet bond they share is exhibited through their laughter and hugs, and spending time together is one of the best parts of their day.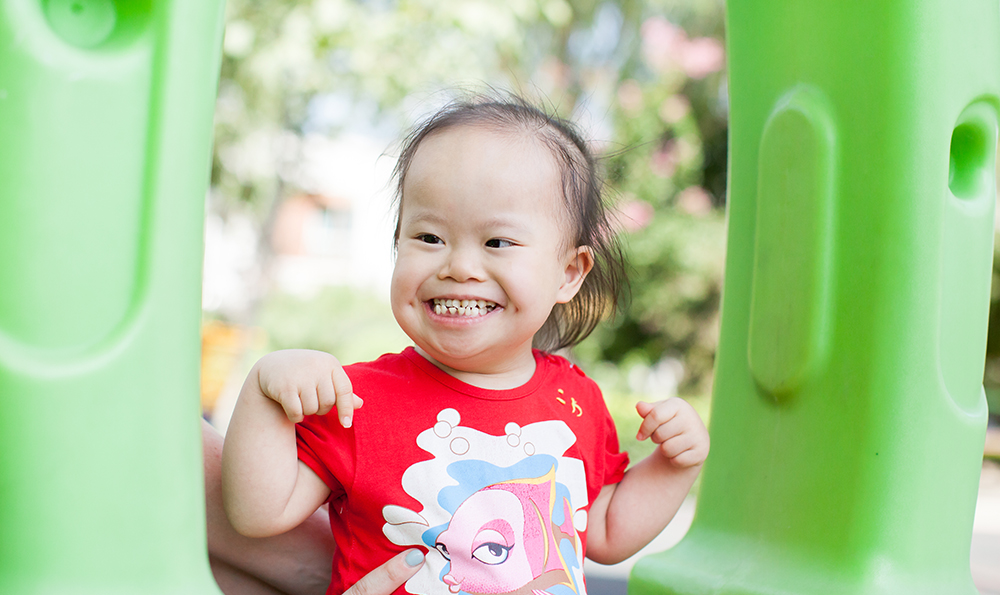 We're proud of Kallie and how she continues to grow and learn. We know she will conquer her future while grinning from ear to ear and impacting all those she encounters. As is true for each child in our care, our greatest hope and prayer is for Kallie to have the opportunity to share her joy and sweetness in the love and security of a family through adoption. Will you join us in praying for her?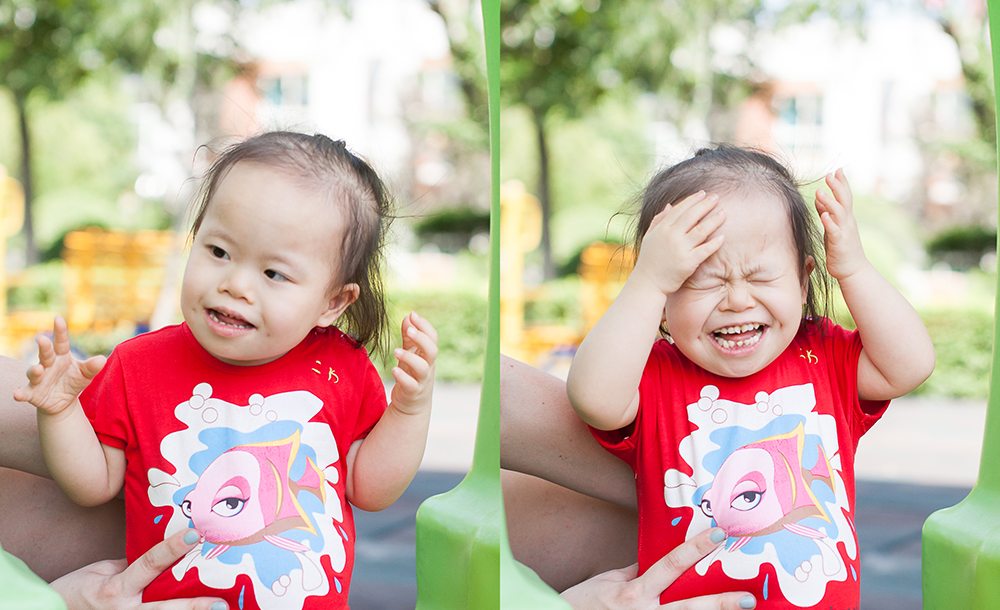 Leave a Comment