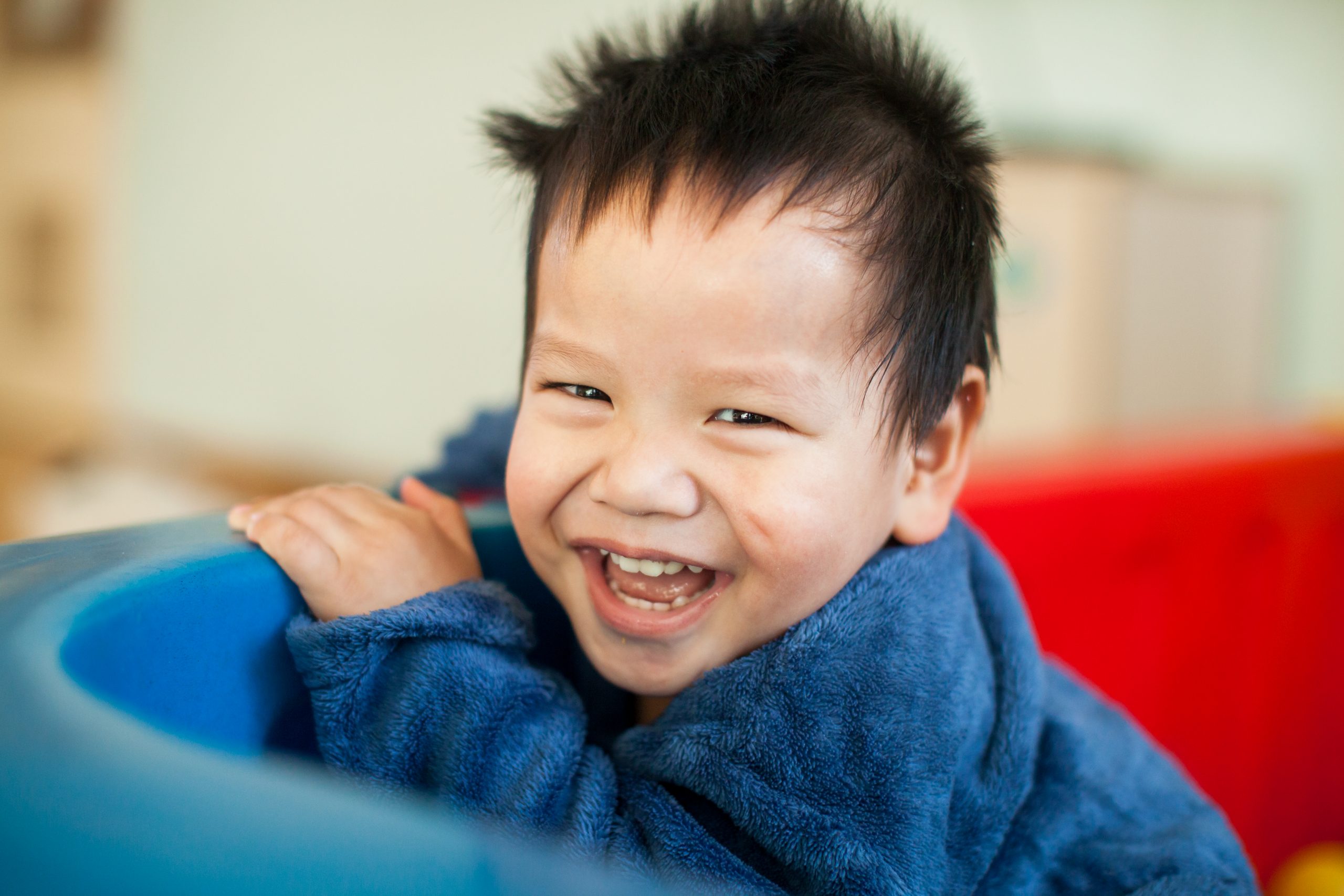 Meet Samuel-Thomas! This 2-year-old doesn't let anything stop him. He was admitted to our care one year ago and has come so far. We have enjoyed getting to know his personality and learning all the things that make him laugh. Samuel-Thomas is kind to his friends, and he is determined to try new things.
He was born with spina bifida, and has never let anything slow him down. From cruising around in his ZipZac, to pulling himself up to stand, to practicing walking with the help of his physical therapist, he never ceases to amaze us with his strength.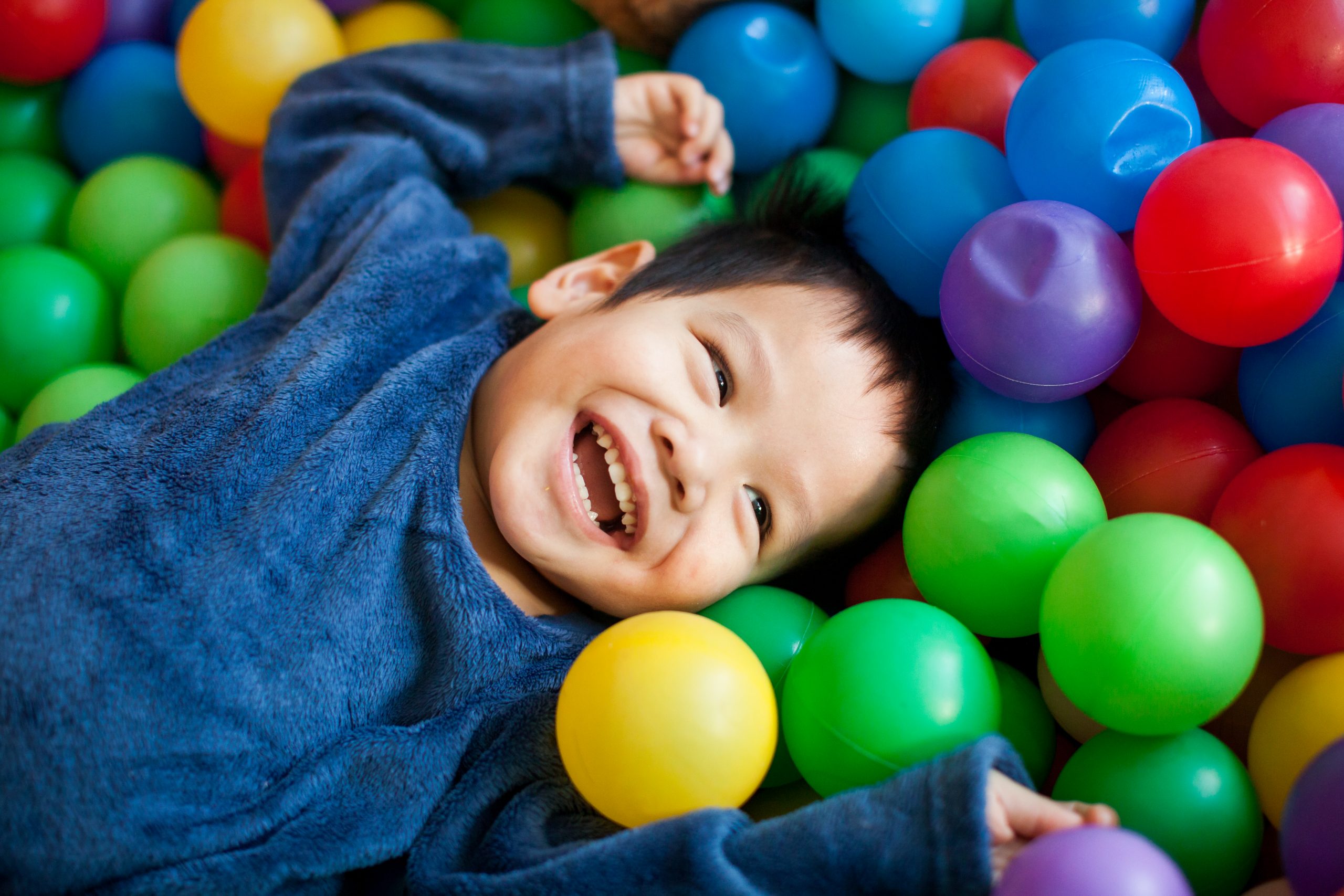 In preschool, he loves any craft that involves paint. He quickly covers his hands in it, and his laughter influences the whole room. He's a clever boy, repeating many words his teacher says. He especially likes learning the names of new friends and will proudly introduce you to them.
He greets everyone with a "hello" and quickly reaches his arms up to ask for a hug. We are thankful for Samuel-Thomas and the joy he brings us. Will you join us as we pray for him to have the opportunity to know the love and nurture of a family?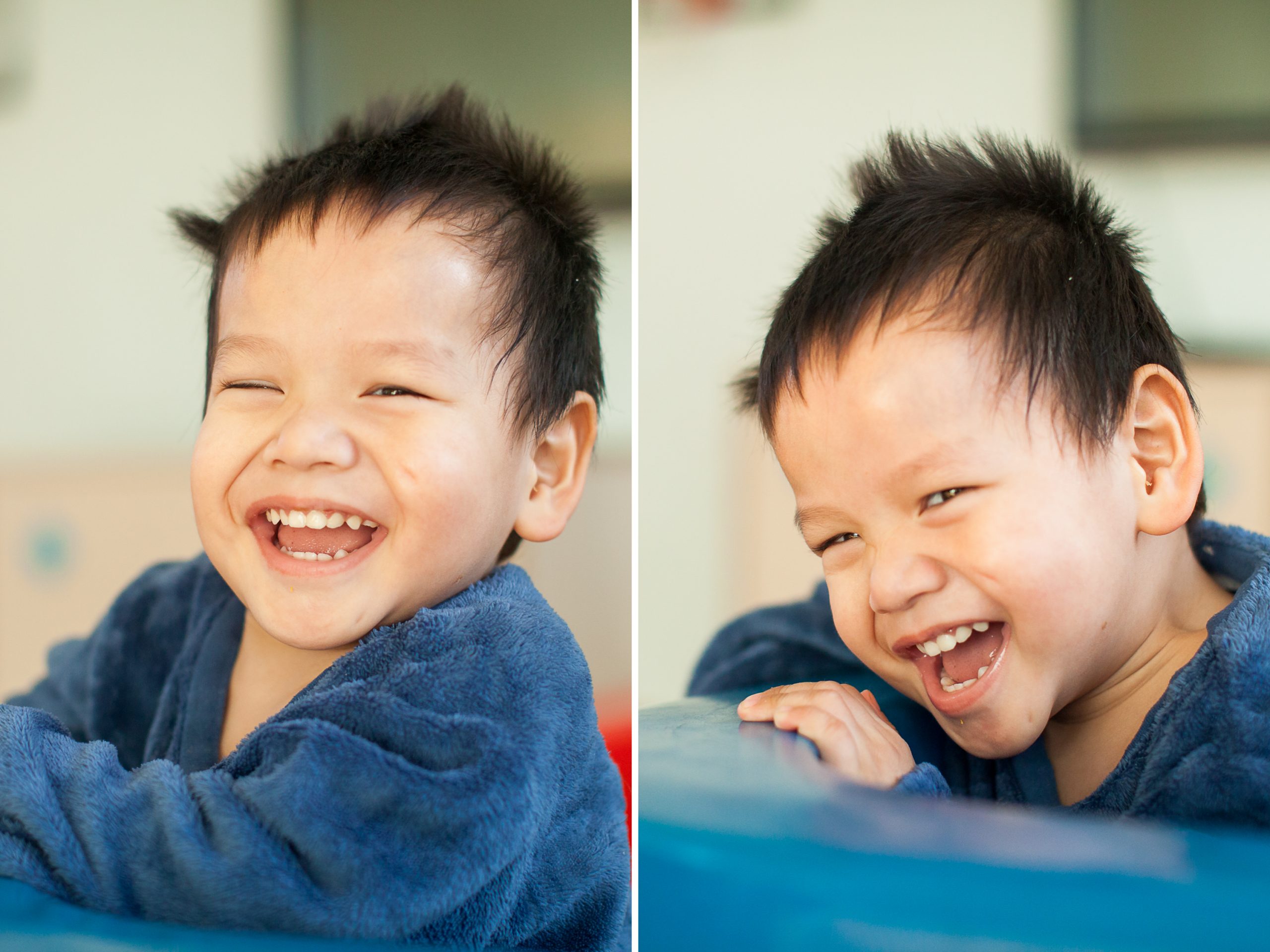 Leave a Comment