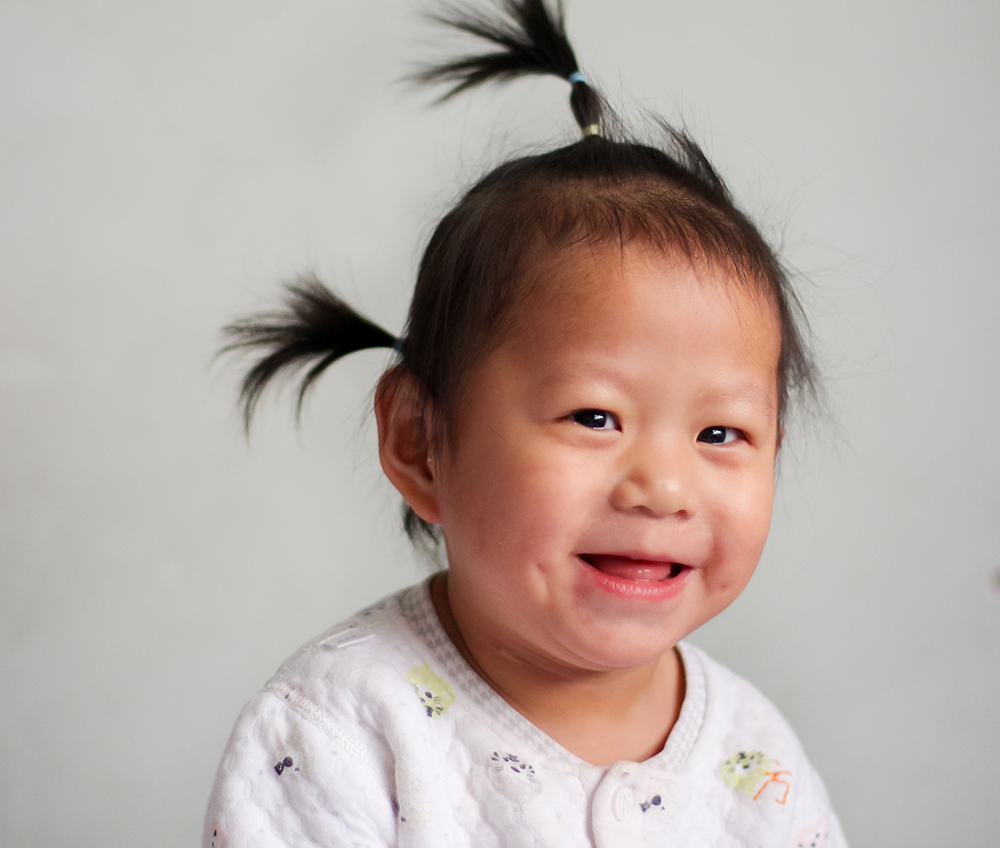 This precious girl's dimples and joyous laughter will melt any heart. Meet Zahara, a darling 2 year old who came into our care with congenital heart disease when she was only 2 months old.
Since then, we have seen her personality blossom. She has a sweet, tender heart. She loves to follow the nurses on their rounds, mimicking their actions, and trying to help the nurses and nannies as much as she can. Whether throwing something away in the trash or patting the back of a crying baby, she's always eager to help. Zahara enjoys being the 'leader' of her room. She loves having the other children follow her around and they copy everything she does.
Zahara likes to spend her mornings playing with her toy xylophone or visiting the nurses' kitchen for a little snack—eating it herself or sharing it with her friends back in her room. She is a great leader, kind nurturer, loyal friend, and joy to be around. Our prayer for Zahara is that she will soon be welcomed into a loving family through adoption.
---

Leave a Comment