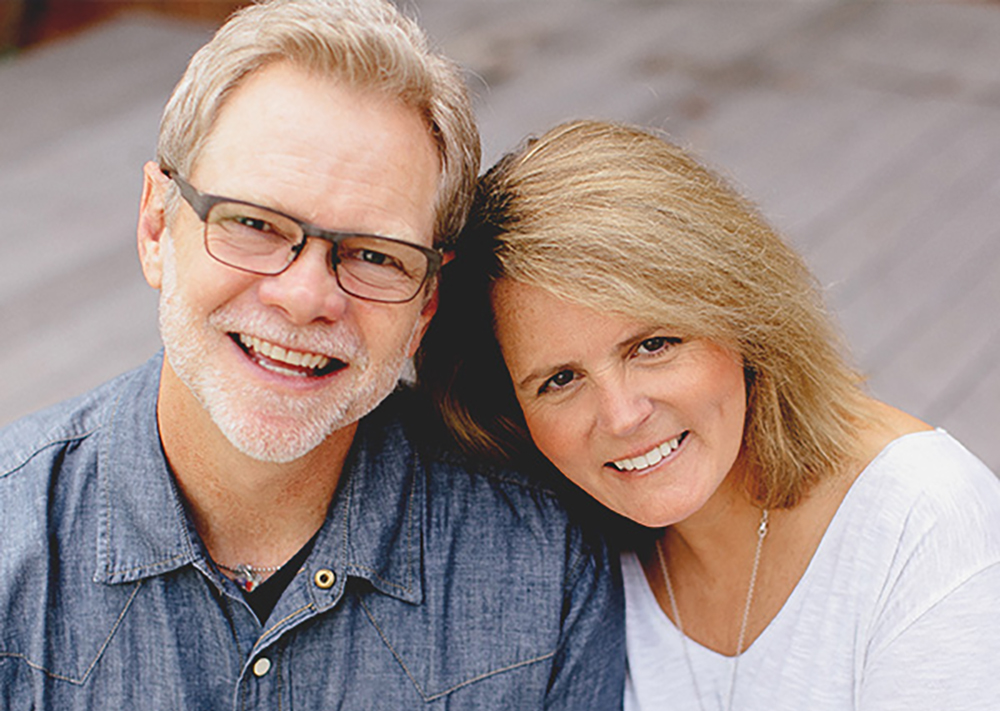 From Mary Beth Chapman, Show Hope's co-founder and president.
This week, I've been reflecting on my most recent Mother's Day. I found myself anxiously waiting for the day to pass. But when the day actually came, I realized how blessed I was to be celebrating it.
Our Maria's 14th birthday was Saturday, May 13th. I honestly couldn't see the 14th of May coming this year because the GIANT 13th of May was glaring at me on the calendar. May is always a hard month for the Chapman family, as it represents both the birthday and the heaven day of sweet Maria Sue. I found myself unusually hesitant about making any plans, or even thinking about which children may be in town to catch some time with. The "walking out" part of grief is an unpredictable, hard journey.  
On Maria's birthday, we found ourselves at the wedding of a dear friend's daughter. She had waited since she was a little girl for Steven to sing Cinderella as her father-daughter dance.  What a joyous occasion to be standing near the dance floor, watching the face of that father and daughter as they danced and twirled to that beautiful song.
I was overcome with the thought that in these glorious moments of life and celebration, just a bit of the resurrection can happen in my own heart. How could we not smile? How could we not dance? A song that had been inspired by our own Stevey Joy and Maria was bringing life and dance to a beautiful wedding! In that moment, God was resurrecting life right in front of me. I felt honored to share our Maria's birthday with what is now this young couple's anniversary.
As I thought about this, I was reminded of something I heard a while back. I was listening to a sermon on grief and I heard these words, "Don't miss the people who are still here with you." While I was on my way home from that wedding, I realized I was feeling at peace with a day that didn't start out so peaceful. I realized that as I was present for the wedding, and present while Steven sang Cinderella, I was pushing back the darkness and allowing more light to shine.
Then I began to think about what was happening the next day—Mother's Day! I decided right then that I was going to commit not to miss who would be there with me. I was going to be as present as possible and do my very best not to dwell on the fact that Maria would not be with me.
I can't tell you how awesome it was to spend the morning with my oldest daughter, Emily, and her husband and crew as they brought me doughnuts and other breakfast goodies. We laughed and we talked and had a fun filled morning. The morning was also filled with calls from my two boys that are somewhere in Canada being rock stars, and receiving cards and balloons from Shaoey and Stevey. It was all very in the moment, and it was very, very good.  
Now Mother's Day has passed, and there is a another hard day looming ahead. May 21st. The 21st is the day that we honor Maria, the day that she went to be with Jesus. As that day approaches, I am going to try and reflect back on the Mother's Day weekend I just had, and I am going to try to be present.
I know missing someone is one of the hardest emotions to experience. I know many of you reading this are part of a family waiting for your child to come home. I know some of you may have experienced a loss of your own, and are living with a lot of grief. My prayer for you is this—that you would not miss the people who are here with you now.  
I know this seems impossible. It can even seem unfair to those you are missing, but I believe it actually honors them more. By being present I was able to laugh and feel life in a new fresh way, instead of living with the sad of the missing. While it is totally appropriate to long, and to wait, and to anticipate, I would urge you to take these days of waiting and soak up the minutes you have with the people who are here now.
We never know when we'll run out of those minutes with someone we love, so please, don't miss those who are here with you now. Let's spend life being fully present and pushing back the darkness.

Leave a Comment