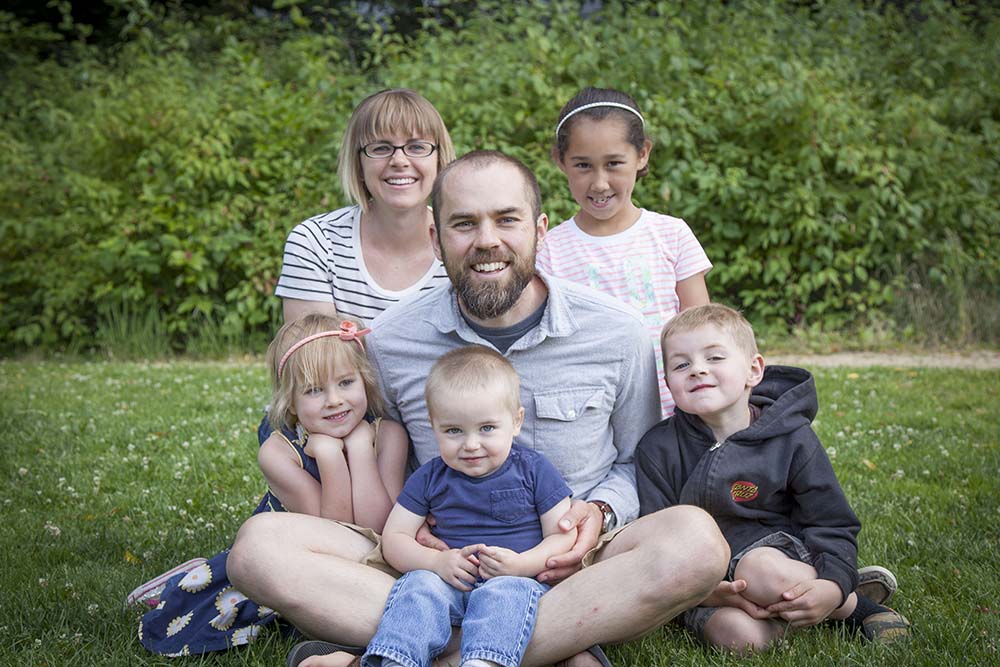 This family is a part of Show Hope's 20/20 Campaign. The goal is to help 20 children come home by raising funds for Adoption Aid grants for 20 families, all in one month.
David and Pamela were able to become foster parents, and then legal guardians, to a 13-year-old girl while they were in their early 20s. Since then, they've seen their family grow by birth and adoption. With four children, they thought their family was done growing. But then something changed.
They began sponsoring a baby girl in China. This led David and Pamela to start the adoption process. They hope to be matched with the little girl they have been helping to sponsor but are waiting to see what child God has planned for their family.
Sometimes a relatively small step, like deciding to support a child through sponsorship, can lead to life-changing decisions. The way God crafts each story is as mysterious as it is beautiful. Through their own story, David and Pamela are learning to trust more deeply in God's sovereignty as he intricately weaves their family together.


Leave a Comment