7 Great Quotes About Family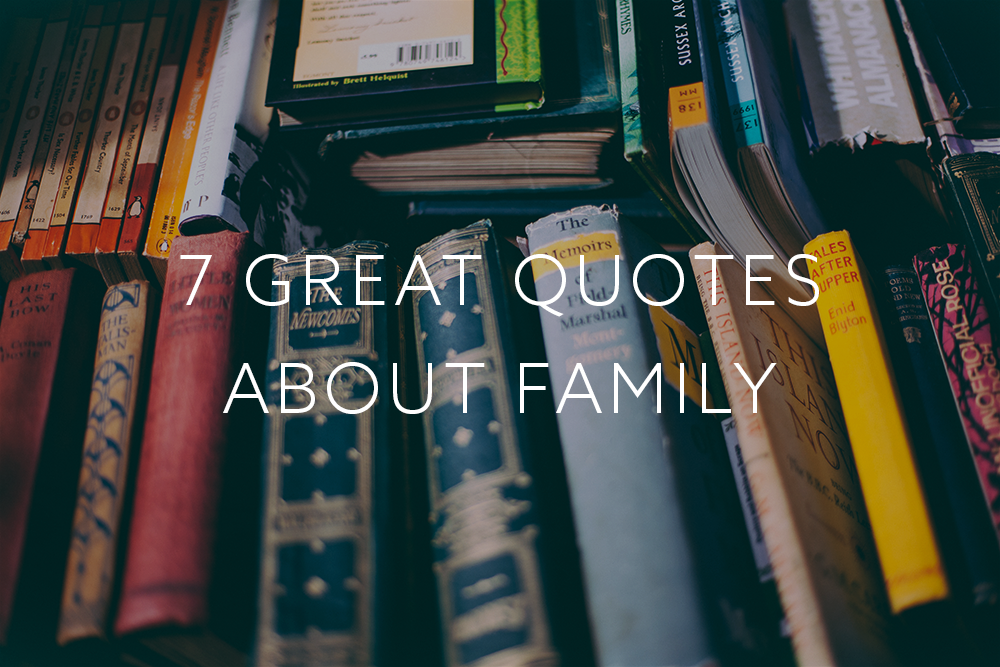 Built on a strong foundation of care and trust, families have the opportunity to fill the world around them with love. As members of a family pour into each other, they find their own cups running over. Any blessing we receive is meant to be passed on to others.
Family is more than blood. Families are made of those who you welcome in, share "silent unspeakable memories" with, express vulnerability with, work to climb the highs and lows of life with, and who you love with all your heart.
Each moment is not perfect, because love is hard. Arguments arise, disagreements exist, and pain from the past has to be healed. It's hard work, but it's the most important workpart of life. This love extends far beyond the time spent together when children are young and into their whole lives.
Family is a truly beautiful thing. Here are 7 great quotes about family:

---
"What can you do to promote world peace? Go home and love your family." — Mother Teresa
"You don't choose your family. They are God's gift to you, as you are to them." — Desmond Tutu
"Our lives speak loudly to those around us, especially the children in our home." — Billy Graham
"What greater thing is there for human souls than to feel that they are joined for life—to be with each other in silent unspeakable memories." — George Eliot
"The most important thing a father can do for his children is to love their mother." — Henry Ward Beecher
"You can kiss your family and friends goodbye and put miles between you, but at the same time you carry them with you in your heart, your mind, your stomach, because you do not just live in a world but a world lives in you." — Frederick Buechner
"I sustain myself with the love of family." — Maya Angelou

---
If you enjoyed "7 Great Quotes About Family," check out "15 Quotes About Parenthood."
To stay up to date with the work of Show Hope, follow us on Instagram, Facebook, and Twitter or subscribe to our newsletter!

Leave a Comment