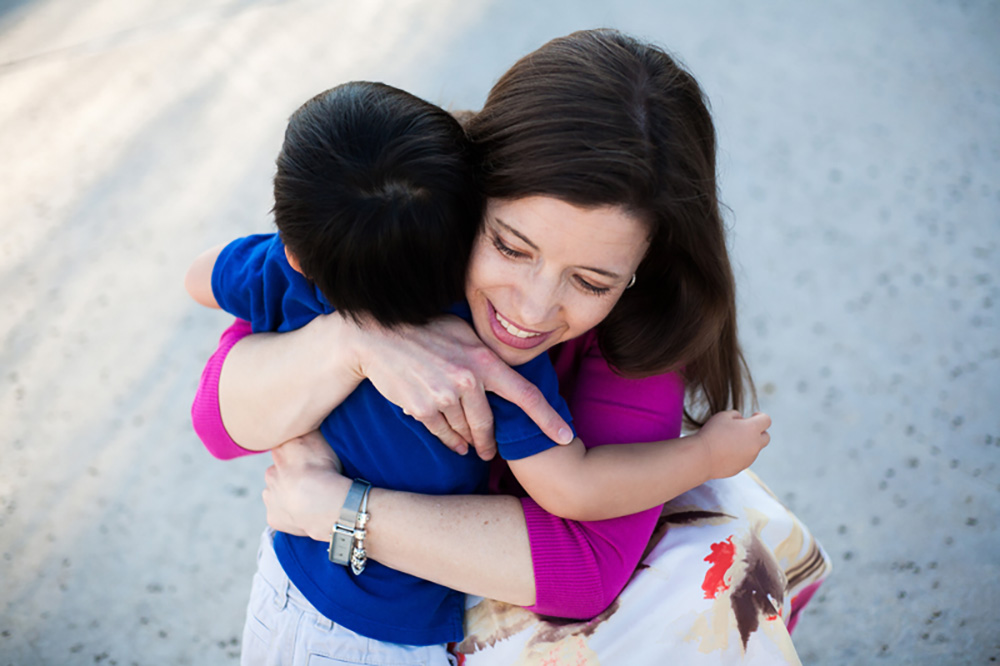 Although the Christmas season is fading into the past, it's still sticking around in my mind. There's something special about Christmas carols. Regardless of why we love them, there is significant truth in so many of the songs we sing. The first stanza of "O, Holy Night" contains the line, "Til He appeared and the soul felt its worth."
I can't count the number of times I have sung those words throughout the years, but they recently resonated deeply.
As a father, one of my hopes for my children is that they will know their value and worth, both in my eyes and in the eyes of their Heavenly Father. For children who experience trauma or neglect, this knowledge may be more difficult to grasp due to what was missing from their earliest days. As Drs. Purvis and Cross explain, their birthright is lost.
"Several immeasurable gifts are lost for a child from the hard places: trust, a sense of their own worth and preciousness, a safe attachment to a trustworthy caregiver and a sense of their own efficacy. Each time an adoring parent gently cradles their child and gazes wistfully into the beautiful eyes of an amazing bundle of life, the parents' face becomes a mirror reflecting their preciousness. This birthright of a child is to be held tenderly while parents count tiny fingers, tickle toes and play games like peek-a-boo. Safe infants learn to communicate their needs long before they have words to do so. They develop a sense of self-efficacy when they communicate needs by crying and a parent responds quickly. These losses occur not only for children who were harmed by profound abuse and trauma, but also for children who were "only" neglected. The message of abuse is 'I don't like you.' The message of neglect is 'You don't exist.' In both cases, shame is buried at the core of what should be a child's sense of their preciousness."

–Caught Between the Amygdala and a Hard Place, Dr. Karyn Purvis and Dr. David Cross
Though the outlook can seem bleak, the story of Christmas proclaims that there is hope. This hope changes everything. Jesus comes to us and offers us relationship. Deep in our souls, we are reminded that we matter. As "joint heirs with Christ," the love of the Father becomes our birthright. This love says, "You are precious. I love you deeply, now and forever."
In the context of presence, trust can be restored and a weary heart and world can rejoice again.
Now, as we step into this new year, we must carry that hope and love forward.
What we experience when Emmanuel comes to us is the motivation for our efforts at Show Hope. Our deep desire is that children will find healing and know their preciousness when they are in relationship with knowledgeable, loving parents and caregivers. This is difficult and sacred work, but, through relationship, children who experienced harm can learn they have tremendous value.
This work is not done by us alone, and we are grateful for the role you play in this story.
We pray your soul feels its worth and you experience the "thrill of hope" found only in God's presence.
This post was written by Dan Coley, Show Hope's Senior Director of Programs.

Leave a Comment