October Prayer Focus: Luigi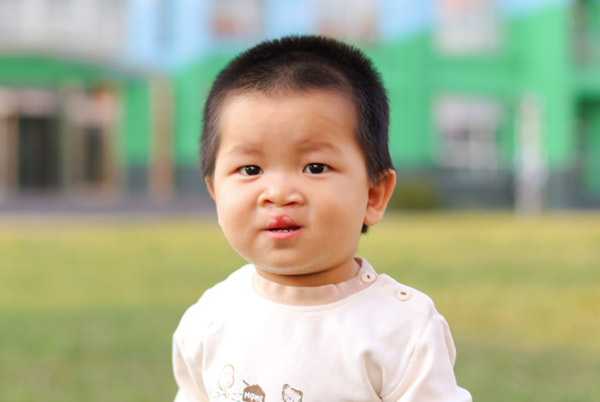 Luigi was welcomed to Maria's Big House of Hope in the spring of 2015. He was just 1 month old at the time. Upon his arrival, Luigi was diagnosed with cleft lip and cleft palate. During his time under our care, he has been able to receive needed medical care and surgery.
Luigi is now 1-and-a-half years old, and is a very active boy. He loves to run around and dance. Whenever music turns on, he bobs his head and wiggles his hips. He even tries to sing along.
This summer, Luigi began attending preschool. He likes going to class with his friends and exploring his surroundings. He plays with new toys and has such a great time. Although he was a little hesitant at first, craft time is growing on him—especially painting. Luigi's all-time-favorite preschool activity, though, is snack time. As soon as snacks are in sight, he comes running to the table, saying "please" in sign language.
We are so thankful for the opportunity to care for Luigi. Please join us in praying for him as he prepares for an additional surgery soon. We also pray that he will soon know the love of a family!

Leave a Comment