God's Promise: An Adoption Story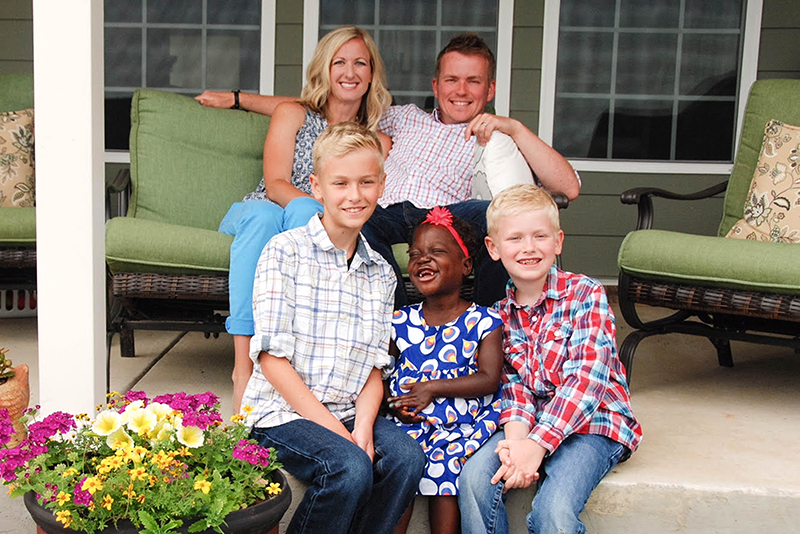 The floor of my daughter's bedroom is holy ground.
It's where I knelt and prayed the night before I left my home and traveled to the other side of the world to be with her.
It's where she danced and laughed with her brothers on the night we first came home, amazing joy bubbling out of her and restoring our souls at the end of a long journey.
It's where she sits in the evening, snuggled close in my lap as she learns the joys of a bedtime story, or two, or three.
It's also where I sit in the wee hours of the night, holding her hand if she will let me, and asking God for compassion, grace, and mercy, as my girl cries through her grief, sometimes for many hours.
Here I am reminded, through each hard night and every hope-restoring morning, that all adoption stories start with loss and grief. But in that loss and grief, God's promises are true.
God is trading beauty for ashes in our daughter's story each and every day.
I want to say thank you to everyone who has helped bring this beauty home.
One day, when Promise is older, I will read her the encouraging notes, cards, emails, and texts we received as we waited for her to come home. I will tell her about the people who gave freely, generously, and in many cases anonymously, so that she could know the love of a family. She may never know exactly who each of you are, but our family will forever be humbled and changed by your love and support.
Promise's story is a story of hope—a story of God's promise that he loves each of his children.
Our precious girl was known, formed, and called before the foundations of the earth. She has been lifted up in prayer by countless people, many of whom she will never meet. We pray that as she grows she will find peace in the knowledge that she is wanted and treasured, not just by our family but by our entire community.
Thank you, Show Hope family, for being such a beautiful part of that community.

Leave a Comment