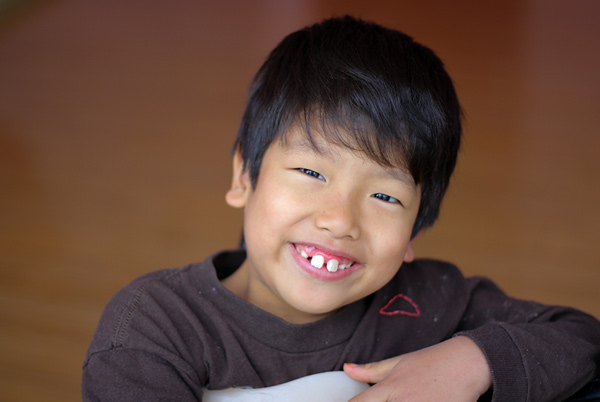 In the spring of 2013 a little boy named Ryker was admitted to Maria's Big House of Hope. Ryker is now 7 years old, and is a bright and cheerful boy. He loves to spend time in his room with his friends and staff, welcoming them in by shouting, "Hello, come sit!"
Once seated, he loves to cuddle up and use their phone to take pictures of his silly faces. Ryker is such a fun-loving boy who is full of so much joy and laughter. He enjoys making those around him smile, and we love to see his big, beautiful grin as well.
One of Ryker's favorite parts of the day is attending preschool. Every day he asks when class starts. Ryker loves learning new things, and he always contributes to class discussion. Craft time, though, is his favorite part of class. As soon as he enters the classroom, he asks what craft we will be making. He loves to paint and glue, and is very independent when creating his artwork.
Ryker was born with spina bifida, and then later came to us for help with related medical needs. Although he has paraplegia as a result of spina bifida, that doesn't slow Ryker down! He is always on the move and absolutely loves his wheelchair. He likes to inform his classmates that his wheels are circles, as he recently learned his shapes in preschool.
We are so thankful for the opportunity to care for Ryker every day.

Leave a Comment