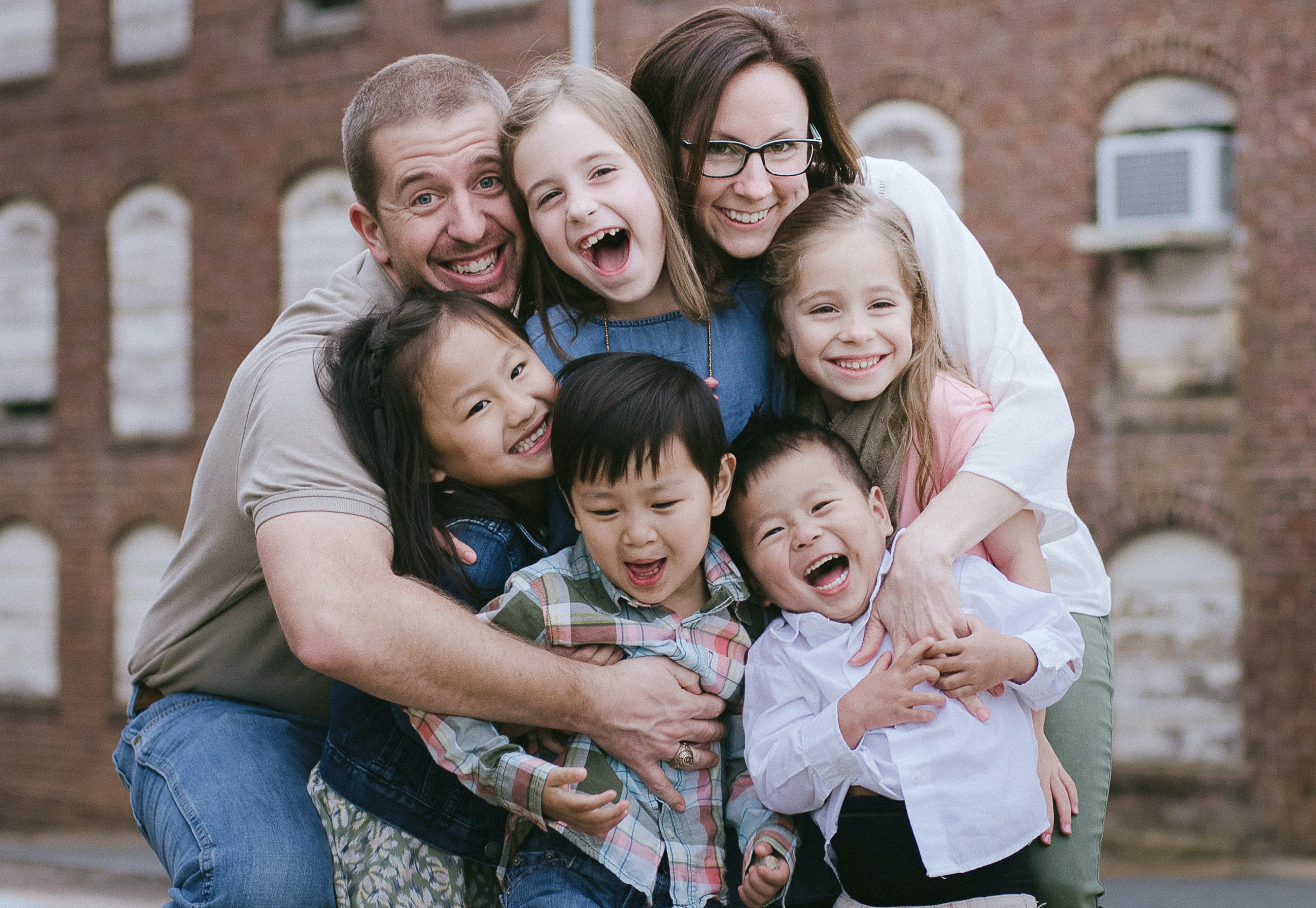 For families who are just beginning the adoption process, the journey ahead can often feel daunting. While the miracle of adoption serves to restore the hope of a family to orphans around the world, the process can be full of waiting and uncertainty…not to mention a whole lot of paperwork! Although the adoption process can be long and difficult, it is well worth the journey. Here are five major steps in the adoption process to help you know what to expect:
1. Do Your Research
Before you get started, it's very important to educate yourself about the adoption process and the various laws and regulations that have an effect on the journey. Part of your research process will also include the decision of whether or not to work with an adoption agency, whether to adopt domestically (from the US) or internationally (and if so, which country), and determining whether or not you will need financial assistance through adoption aid grants or additional fundraising efforts. Show Hope's blog as well as our brand new How to Adopt website both offer a wonderful resource to families who are in the adoption process or considering adding to their family through adoption.
2. Complete a Home Study
Home studies are a required step for all potential adoptive families, regardless of what kind of adoption program you have decided to pursue. A home study is comprised of a series of meetings with a social worker to determine your eligibility as an adoptive family. You will have to provide certain documents including birth certificates, your marriage license, child abuse clearances and personal references, as well as undergo at least one in-home visit with all members of your family present. The goal of a home study is to ensure that you and your family are able to meet the needs of a child added through adoption. This process can take anywhere from two to ten months depending on the capacity of the home study agency and your efficiency in completing the required paperwork.
3. Receive a Referral
The next step is to work with your agency to complete the steps necessary to be matched to a waiting child. The manner in which this is accomplished can vary greatly between programs. For some, a family will be given a list of waiting children to review, and in others, birth parents or caseworkers choose the adoptive family based on their perception of which family would best meet the needs of a specific child. Once a family has been chosen, the referral is presented to the adoptive family who is then given the opportunity to accept the match. If accepted, the adoption process moves through the remaining necessary steps toward the goal of placement of the child into the family. The timeline from a completed home study to receiving a referral can be unpredictable and varies by the specific adoption program chosen.
4. Completion of Paperwork and Placement
Once you have accepted the referral for your child, there will be final paperwork to complete to finish the legal process leading up to the placement of your child with your family. Once placement has happened, there will be a series of post placement visits by your agency to ensure that your son/daughter is doing well in the transition. For most domestic adoptions, there will be one major court appearance during which a judge will review all adoption documents and if in order, will issue a final adoption decree for your child. For international adoptions, this process can be a bit more complicated and often involves a series of court appearances in your child's birth country. In either case, once your child's adoption is finalized, your son or daughter will receive an amended birth certificate and will be a part of your family forever!
5. Parent Your Child
This begins the biggest and most important step in the adoption process – being a family! Adoption does not end after the legal process is finalized, but is a lifelong journey that you and your family will continue to learn from. If you need help to better understand the needs of your child or how to work through the challenges that can accompany a child who had difficult beginnings, consider joining Show Hope for an Empowered to Connect conference. There are many resources available to families as they seek connection and healing for their children.
Of course, a major step in the adoption process is PRAYER! Allow prayer to guide you in each decision throughout the journey! If you are not called to adopt but are looking for ways to support families in your community who are, consider praying for them and their needs! You can also do much to restore hope to waiting children through your financial giving. Your generous contribution, no matter what size, will help children around the world receive the life-saving care they need to experience the love and permanency of a forever family.
For more information about the major steps in the adoption process, visit "Understanding the Process" at HowToAdopt.org.

Leave a Comment