5 Reasons Adoption Can Be Expensive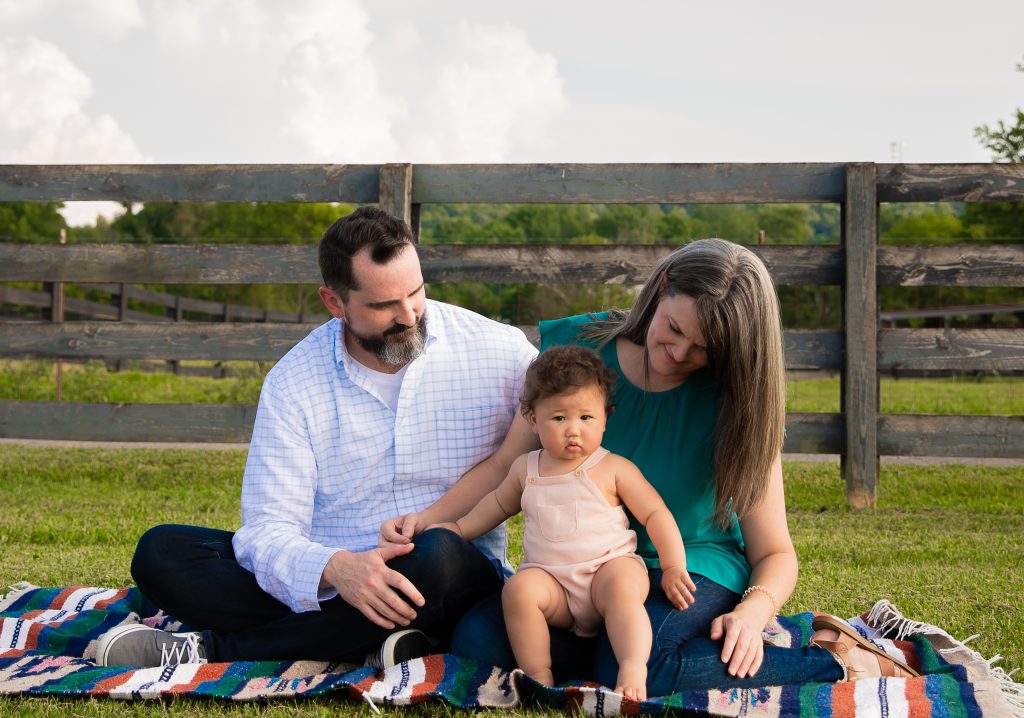 The cost of adoption can range between $25,000 and $50,000. At first glance, that can be overwhelming for many families. However, adoption is a life-changing journey that helps restore hope to a waiting child and exemplifies God's love. The power of this journey is seen through the testimonies of families and children who have been impacted by Show Hope's Adoption Aid grants. But the process isn't easy.
There are many factors that contribute to the cost of adoption. However, the following are five common reasons adoption can be expensive (in no particular order).
1. Legal
One step in the adoption process is to choose an adoption agency and/or attorney who will help facilitate your adoption. Depending on the type of adoptive placement (private, international, domestic, etc.), your agency and/or attorney will be involved in navigating the referral process and will help process legal documents. Agencies and attorneys have fees that vary based on the program you are pursuing and how much legal help is needed. In the case of international adoptions, an attorney's services are often needed in order to file "re-adoption" paperwork once your child is home. In all cases, your agency and/or attorney should be your best advocate as they guide you through paperwork and legal steps. (The fees for this service can range broadly.)
2. Home Study
Families pursuing adoption are required to complete a home study. Home studies consist of multiple stages, starting with an orientation period. Initial information is recorded about the family, and interviews are conducted to retrieve specific background information. Preparation training for adoptive parents is also required along with home visits that ensure the home is safe and suitable for children. In addition, health, income, and autobiographical information are required as well as thorough background checks and fingerprinting. Lastly, personal references must be submitted in order to provide the most complete picture of the family. After each stage of the home study, a report is created by the home study agency. These reports are combined to create a family's portfolio which prospective agencies and birth parents can review based on the type of adoption program. After placement, a home study agency will also complete post-placement visits. These visits focus on making sure the child is doing well and thriving within his/her new family. The entire home study/post-placement process can span many months to years (depending on how quickly a waiting child is placed into the family), and the cost is often impacted accordingly.
3. Country
Each country has its own program to place children internationally and determines its own adoption fees. For families living in the U.S. and adopting abroad, they can expect to pay fees for processing federal forms and paperwork as well as adoption fees for the specific country from which they are adopting. With each country determining different fees and program costs, this area of expense can vary widely. (To learn more about intercountry adoption, visit HowToAdopt.org.)
4. Documentation
Documentation is required for each step of the adoption process. These documents make up the dossier that most international programs require, including proof of eligibility. Each document is processed locally, then by the agency as well as state and federal governments, and finally by the international government of the child's country of origin. Many adoption agencies require the documents to be sealed and notarized, which authenticates the application and dossier. If a family decides to adopt internationally, they will also have to submit paperwork to the USCIS (U.S. Citizen and Immigration Services) in order to receive citizenship for their child. This element is vital to the adoption process but can also add thousands of dollars to the overall cost.
5. Travel 
Whether the adoption is domestic or international, travel expenses should, most likely, be expected, including airfare, accommodations, and so forth. The costs for this element of adoption varies greatly based on the time of travel and the child's country of origin. (Undoubtedly, travel for an international adoption can be quite expensive.)
While adoption expenses can often seem insurmountable, many families find comfort in discovering that there are many fundraising options available to assist them. Show Hope was founded out of a desire to reduce the financial barrier to adoption and to see more waiting children have the opportunity to find their way into loving families through adoption. Through Show Hope's Adoption Aid program, thousands of waiting children have been able to come into the love and permanency of a family over many years of its work.
To learn more about the adoption journey—from the first steps to the days of welcoming home your child—visit Show Hope's HowToAdopt.org.

Leave a Comment